The Rootstock Management Team brings together decades of industry experience and software innovation to deliver a flexible, modern and connected Cloud ERP solution for manufacturing, distribution and supply chain.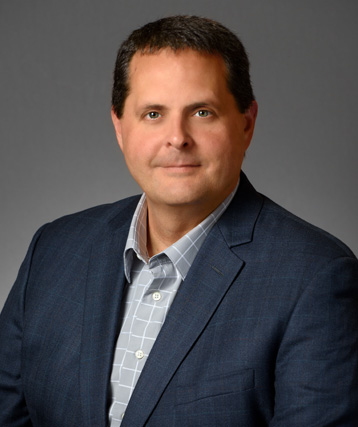 David Stephans
Chief Executive Officer
Effective August 2022, David Stephans has been appointed CEO of Rootstock. As company President, Mr. Stephans provided strategic direction for all revenue channels, customer acquisition, solution architecture and services activities for Rootstock Software. Mr. Stephans has more than 25 years of manufacturing and technology experience and a proven track record of taking the customer experience to new levels of productivity and profitability.
Prior to Rootstock, Mr. Stephans was the General Manager of an Aerospace & Defense government subcontractor that manufactures advanced electronic products. He managed the company's operations through a period of high growth, complex customer demands, and significant compliance requirements. With Mr. Stephans deep understanding of manufacturing systems from both the buyer and seller perspectives, he brings great insight and leadership to Rootstock. Mr. Stephans has held numerous senior management positions with firms such as Baan Supply Chain Solutions, i2 Technologies, and Relevant.
He is a graduate of Northern Illinois University with a BS in Operations Management and Information Systems.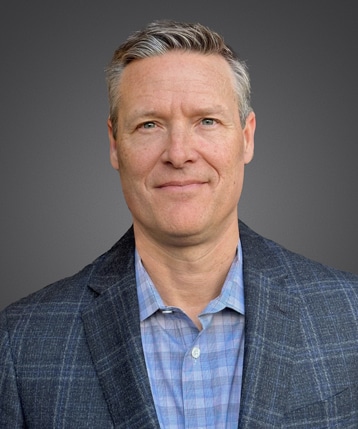 Geoff Brannon
Chief Financial Officer
Geoff Brannon is CFO of Rootstock Software. In this role, he oversees the finance, HR and IT functions to provide strong daily operational support of the business and to enable strategic decisions for growth and investment opportunities. Geoff brings more than 20 years of experience leading financial planning and analysis, treasury, accounting, M&A, compliance, and financial reporting functions in global technology organizations. Throughout his career, Geoff has focused on ensuring operational excellence at companies that offered an array of solutions, including software, hardware, and professional services, which helped customers address their complex business needs.
Prior to joining Rootstock, Geoff served as CFO at Oversight, where he helped manage a successful exit strategy via a private equity acquisition. Prior to that, he was Division CFO of NCR Corporation's hospitality business. He joined NCR by way of its acquisition of Radiant Systems in 2011, where he was Corporate Controller after a successful progression of various management roles in its accounting function. Geoff also worked at LSI Corporation, which has since been acquired by Broadcom Limited, and started his career in the assurance practice of KPMG. Geoff holds a BA in Accounting and an MBA in Finance from Georgia State University.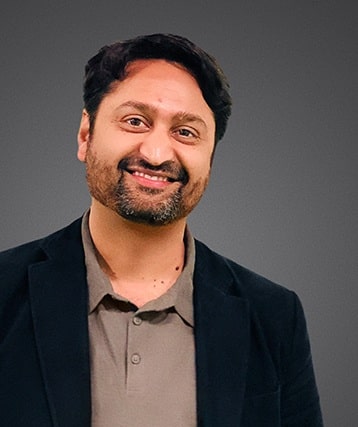 Raj Badarinath
Chief Marketing & Product Officer
Raj Badarinath is Chief Marketing and Product Officer at Rootstock. In his role as Chief Marketing Officer (CMO), he drives awareness of our industry-leading Cloud ERP and the value our product delivers to manufacturers, distributors, and supply chain organizations. In his role as Chief Product Officer(CPO), he assesses what our customers appreciate and need in our ERP solution and translates these insights into a product strategy and roadmap.
Over the course of his 25-year career, Raj was in charge of developing global go-to-market strategies across marketing, product and sales. After an initial decade with established global players such as Peoplesoft/Oracle, Capgemini and Infosys, he held leadership positions at many SaaS companies, including ArrowStream, Algonomy, Avangate, Nutanix, and others. All of these companies were at various stages of growth, from startup to IPO, and Raj's guidance helped get them to their next level of success. When not working, Raj assists emerging startups as an angel investor and board advisor. He is also a voracious reader, self-published author and a mentor to students. He has bachelor's degrees in mechanical engineering and Computer Science (Eq.) from India and a strategic marketing diploma from the University of California at Berkeley.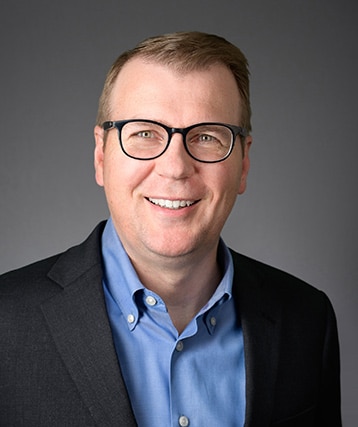 Zach Feige
Senior Vice President of Professional Services
Zach Feige is Vice President of Professional Services of Rootstock, where he leads the Professional Services team to deliver best practice solutions while transforming its customer's business. He has over 20 years of experience transforming manufacturing businesses and delivering customer success in several different industries.
Prior to joining Rootstock, Zach served as Sr. Vice President of Professional Services at Viewpoint-Trimble, and Vice President of Professional Services at Plex Systems where he was responsible for maximizing customer value in cloud-based ERP deployments. Prior to these roles, Zach held senior leadership roles in manufacturing Automotive, High-Tech, and Steel Processing and Distribution companies.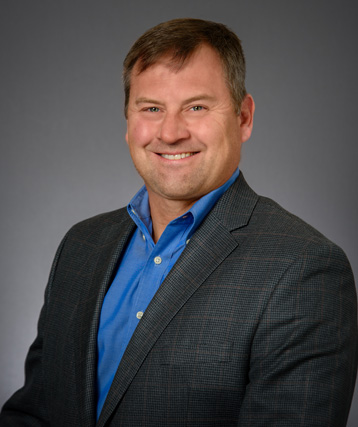 Scott Johnson
Senior Vice President of Customer Operations
Scott Johnson is the Vice President of Customer Operations of Rootstock Software and has over 25 years of experience in the supply chain and manufacturing management with an emphasis in information systems. Scott leads the customer success and support teams which are engaged, proactive and involved with customers from the start – during implementation.
Scott has in-depth knowledge of Rootstock ERP, not just from within Rootstock but also as a customer for many years. As a result, he understands from the customer's perspective what it means to run a business with Rootstock's ERP solution. Prior to Rootstock, he worked at Solarcity/Tesla and Seagate Technologies. He has extensive experience working for large to small technology companies and solar energy startups.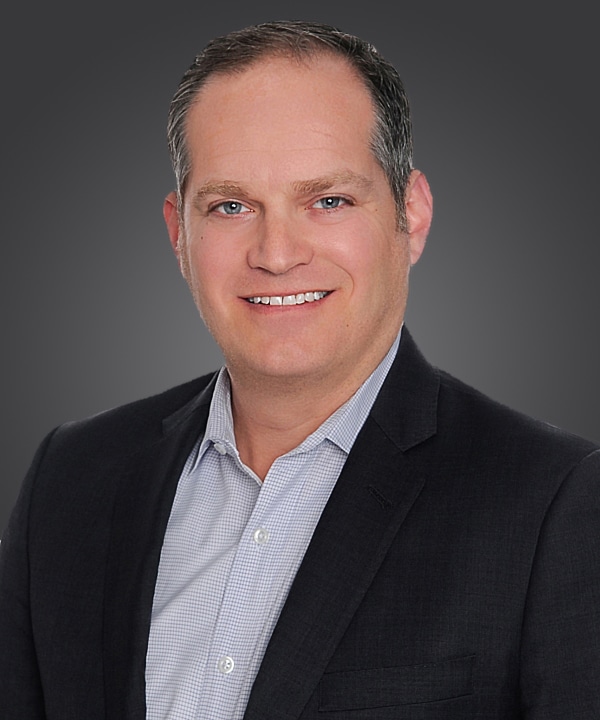 Matt Wolf
Senior Vice President of Global Alliances
Matt Wolf is Senior Vice President of Global Alliances. In this role, he strategizes the company's approach in building a global network of partners. This includes strategic partners such as Salesforce, system integrators (SIs), channel and referral partners, and complementary technology partners.
Wolf has more than 14 years of experience in working with the Salesforce ecosystem, and over 20 years of experience building high-performance partner networks worldwide. His experience spans several industries, including manufacturing, medical devices, telecommunications, and the public sector to name a few.
Prior to Rootstock, Wolf worked at SightCall, where he exceeded targets in growing the company's global alliance network. He has extensive experience with the Salesforce ecosystem. He previously managed strategic alliances at ClickSoftware, one of the most successful ISV (independent software vendor) stories in Salesforce history. At Click, Wolf and his team collaborated closely with Salesforce on its Field Service Lightning product. Its success led to Click being acquired by Salesforce in 2019. Prior to that, he worked directly for Salesforce on the ISV team in the early days of the Salesforce AppExchange program. During his tenure, the program grew tenfold.
He graduated from Indiana University at Bloomington with a bachelor's degree in Political Science and from the University of San Francisco School of Management with an MBA.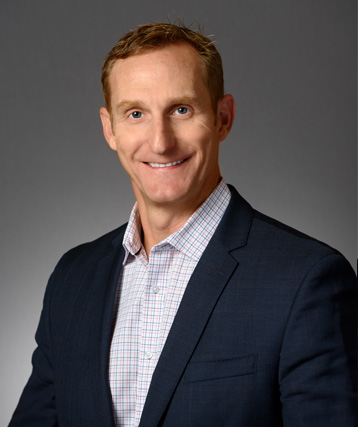 Tom Ward
Senior Vice President of Sales
Tom Ward is the Senior Vice President at Rootstock Software and has an extensive track record specializing in Cloud/SaaS, Supply Chain, artificial intelligence and optimization applications. With more than 18 years of experience in incorporating robust sales methodologies to enable companies understand business cases and make high quality decisions, Mr. Ward will direct and manage all of Rootstock's customer solution activities.
Prior to working at Rootstock, Mr. Ward was Vice President Sales, Americas with Zilliant, the leading provider of SaaS based Artificial Intelligence/Optimization for manufacturers and distributors to help organizations maximize the value from every customer interaction. Prior to Zilliant, he was Regional Vice President Sales at Rootstock and Vice President of Sales with PROS/SignalDemand, Inc. focusing on selling, pricing and implementing operations planning solutions for large food, agriculture and commodity manufactures globally.
Based in Atlanta, Mr. Ward holds an MBA from Georgia State University and a BS in Mechanical Engineering from Auburn University.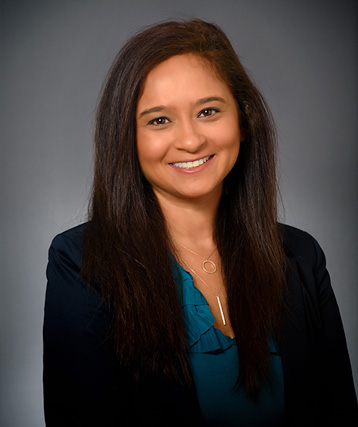 Praveena Khatri
Vice President of Growth Marketing
Praveena Khatri is the Vice President of Marketing at Rootstock Software and will lead key marketing activities, including demand generation, digital marketing, field marketing and marketing operations. Praveena brings deep expertise from prior roles in helping companies grow exponentially. She has the expertise to leverage new levels of opportunity and expansion, and a track record of working synergistically in the Salesforce ecosystem.
With more than 16 years in B2B marketing, Praveena has built, led, and motivated high-performing marketing teams to accomplish impressive goals. She has a proven ability to broaden lead generation and sales pipeline, and her marketing programs have driven revenue and growth, particularly for cloud-based technology companies.
Prior to Rootstock, Praveena served as the first Marketing Executive at Swifttype, where she led all marketing activities up to the company's acquisition by Elastic in 2017. She also previously served as Senior Director of Global Marketing at FinancialForce.com, where she increased the pipeline 10-fold in six years.
Praveena holds a B.S. in Business Administration, Marketing and an MBA, Marketing from California State University, Hayward.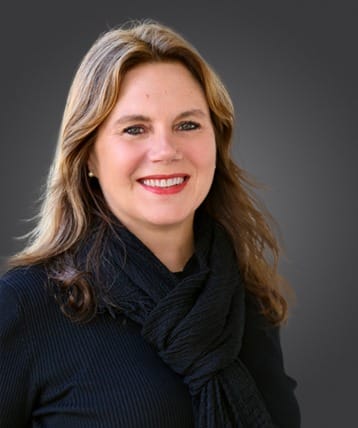 Caroline Santander
Vice President of Enablement & Partnerships
As Vice President of Enablement and Partnerships, Caroline Santander spearheads the company's enablement program, which helps partners and customers receive the training, knowledge, and community engagement they need to optimally leverage Rootstock Cloud ERP to meet their business objectives. As part of the enablement program, she drove the launch of the Rootstock Learning Center and Rootstock Community.
Another vital part of Ms. Santander's role is managing Rootstock's partner programs. She has been instrumental in building and fortifying this network of partners, including system integrators, channel and referral partners, and complementary technology partners. These efforts have helped support the company's rapid business development and growth.
Ms. Santander is a global executive who speaks five languages and has skills in managing both onshore and offshore teams. She has been with Rootstock since 2018. Prior to her promotion to VP, she served as Senior Director of Partner Programs, and before coming on board with the company, she held the position of Director of Customer Support and Partner Enablement at Kenandy, a company Rootstock acquired. Santander has 25 years of overall experience with ERP solutions and has worked for other companies like NetSuite, Strategic Information Group, and QAD. Throughout her career, she has exhibited a track record of success and progressive promotions stemming from the value she's delivered in customer success and company growth.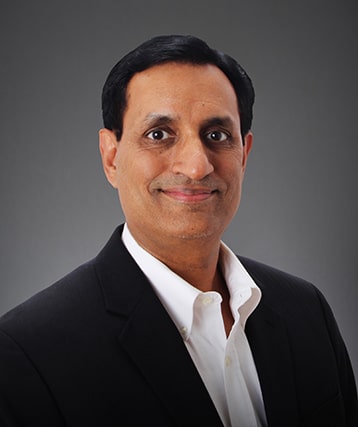 Ramesh Sunder
VP of Products & Technology
As the VP of Products & Technology, Ramesh Sunder brings over 25 years of experience in building Enterprise Software and SaaS products. He leads product development, QA & DevOps teams at Rootstock. He oversees all product and technology related decisions to deliver a robust Cloud Enterprise application for Rootstock customers.
Prior to joining Rootstock, Ramesh held executive roles, leading product teams at a number of startups delivering Big Data Analytics and AI products to the market. He comes with deep enterprise application background leading various Product Development and Product Management teams at SAP for over a decade. Prior to SAP, he led product development teams as part of the SRM portfolio at PeopleSoft/Oracle. Ramesh started his ERP career at Baan where he spent over 8 years developing Sales, Purchasing and Supply Chain applications.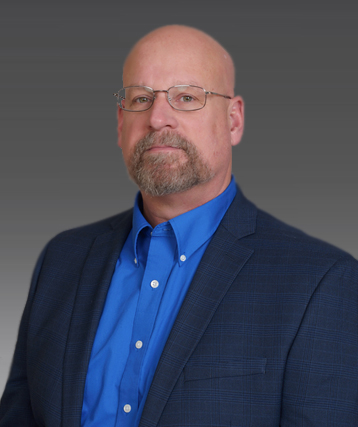 Samuel Wood
VP of Software Engineering
Samuel Wood is the Vice President of Software Engineering for Rootstock Software. Sam spearheads Rootstock's product roadmap from a functional perspective, drawing on his keen understanding of business processes and an ability to define and manage product specifications. Since 2012, Sam has held roles at Rootstock managing the development staff and served as the chief product architect overseeing both the technical direction on the Cloud and the functional development of the product.
Sam's background includes almost 30 years of software design and development in manufacturing and accounting systems. Prior to joining Rootstock, he spent over 20 years at Relevant Business Systems (an ERP client-server software provider) as both software architect and developer serving in the chief product role reporting to the CEO from 1998 to 2006.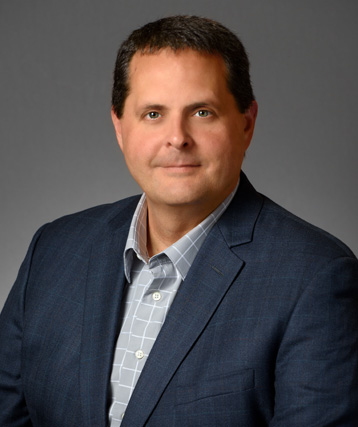 David Stephans
Chief Executive Officer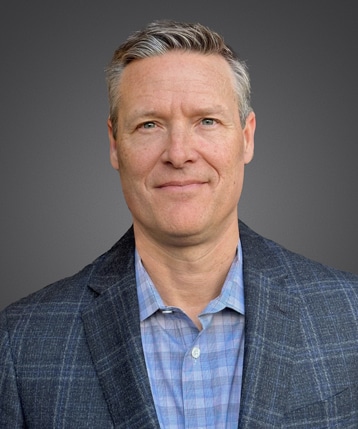 Geoff Brannon
Chief Financial Officer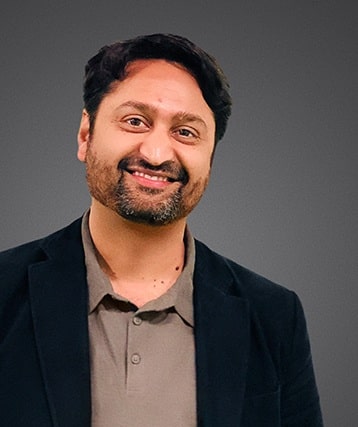 Raj Badarinath
Chief Marketing & Product Officer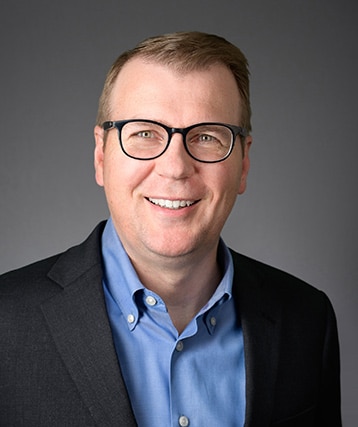 Zach Feige
Senior Vice President of Professional Services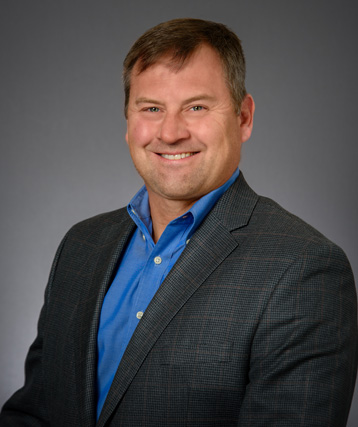 Scott Johnson
Senior Vice President of Customer Operations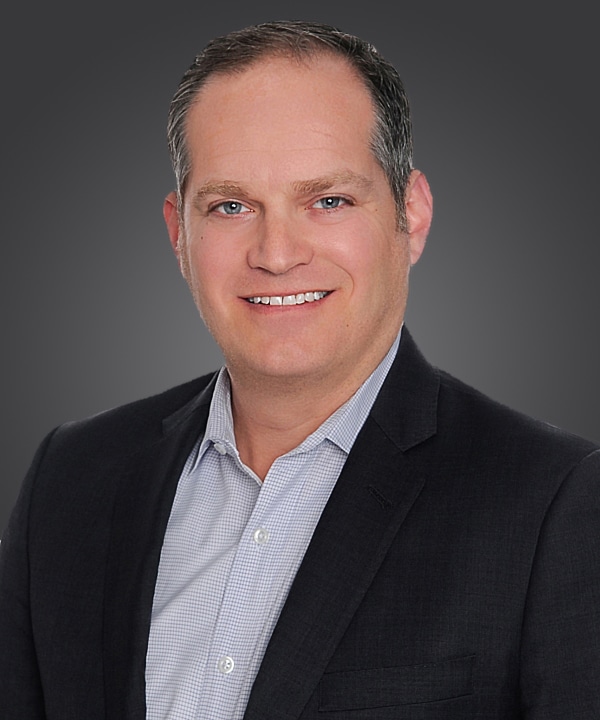 Matt Wolf
Senior Vice President of Global Alliances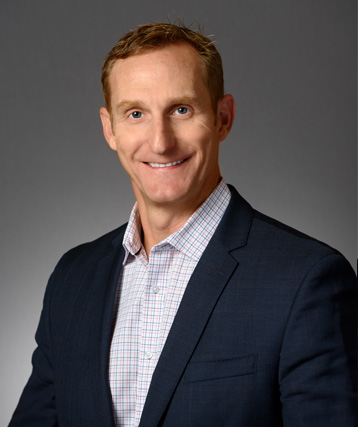 Tom Ward
Senior Vice President of Sales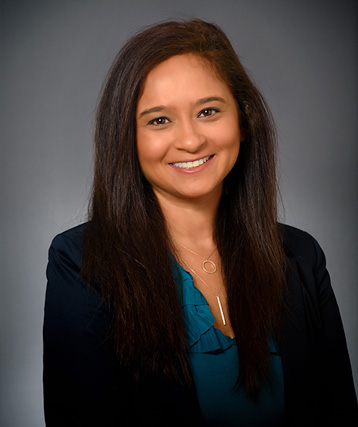 Praveena Khatri
Vice President of Growth Marketing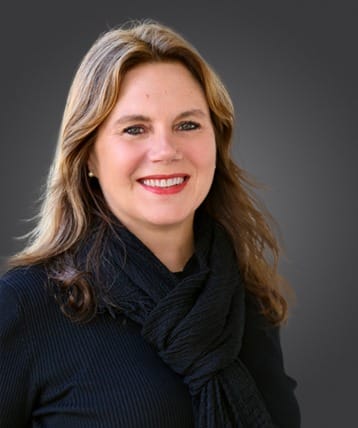 Caroline Santander
Vice President of Enablement & Partnerships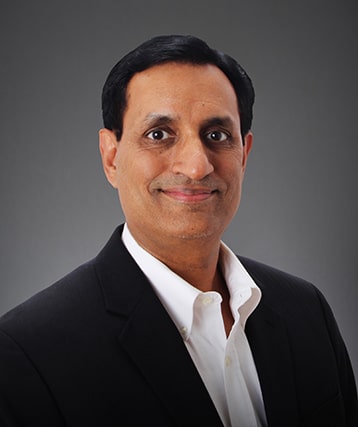 Ramesh Sunder
VP of Products & Technology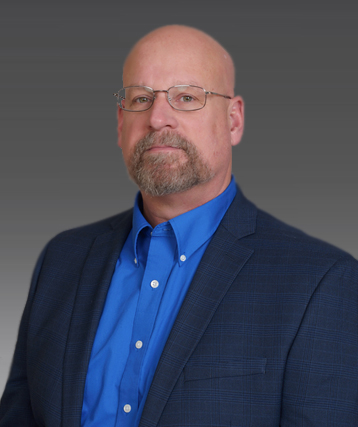 Samuel Wood
VP of Software Engineering