Rootstock Cloud ERP Events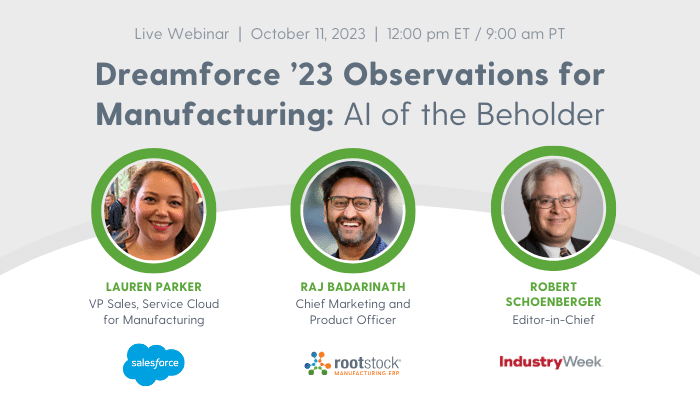 October 11, 2023 - 12:00 PM EST
Dreamforce '23 Observations for Manufacturing: AI of the Beholder -
Live Webinar
With generative artificial intelligence (AI) becoming the No. 1 most hyped technology of 2023, it's easy to get flooded with sales and service that will never deliver on those lofty promises. Join this fireside chat between two industry luminaries,  Raj Badarinath, Rootstock's  Chief Marketing & Product Officer, and Robert Schoenberger, IndustryWeek's  Editor in Chief,  as they dissect the key takeaways from this year's Dreamforce and discuss the impact of AI on manufacturing.
Register Now!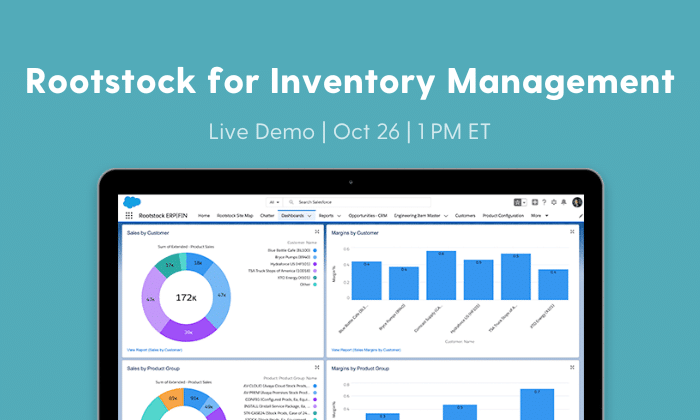 October 26, 2023 - 1:00 PM EST
Demo: Rootstock for Inventory Management -
Live Demo
Does your organization have complete visibility of on-hand inventory, available to promise information and delivery status inside of CRM? Join our 30-minute live demo on Oct 26th and discover how Rootstock's Inventory Management module on Salesforce allows you to effortlessly allocate and control your inventory through automation.
Register Now!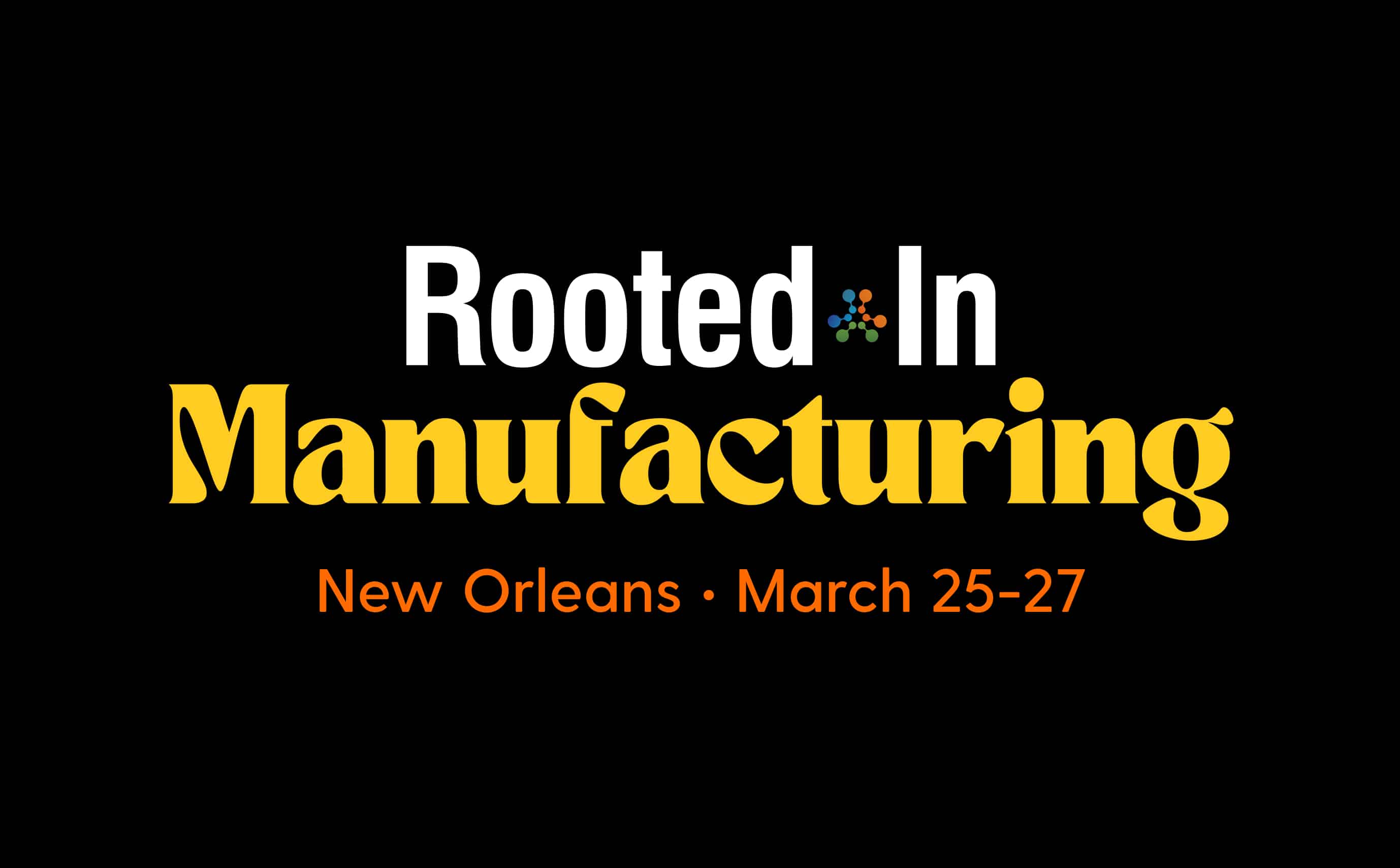 March 25 - 27, 2024
Customer Conference: Rooted•In Manufacturing -
New Orleans
Join us at Rootstock's second annual customer conference taking place this November in New Orleans, Louisiana. With 30+ sessions and more guests and networking opportunities than ever before, you can't miss out on this opportunity to absorb the unique culture of the historic Marriott Warehouse Arts District.
Register Now