Rootstock Change Management ERP Software Features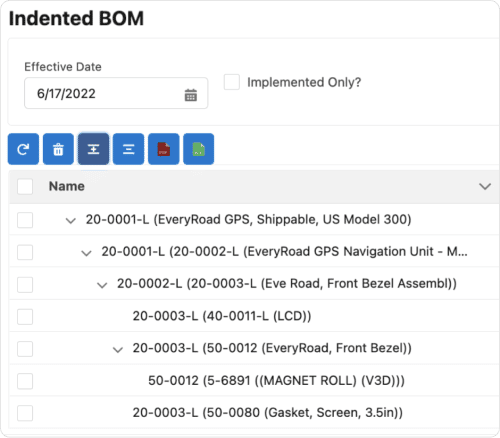 Easy Engineering BOM Management
Create, revise, and
maintain BOMs
from simple to multi-level with thousands of components:
Identify manufactured, purchased, and subcontracted sourcing and processing.
Track bulk materials using lot management (FIFO, FEFO, expirations)
Store key information about every part in item masters, including descriptions, commodity codes, lot or serial numbers, inventory attributes, and purchasing policies.
Streamline inventory management and reduce repetitive manual entry while maintaining identity down to the unit level.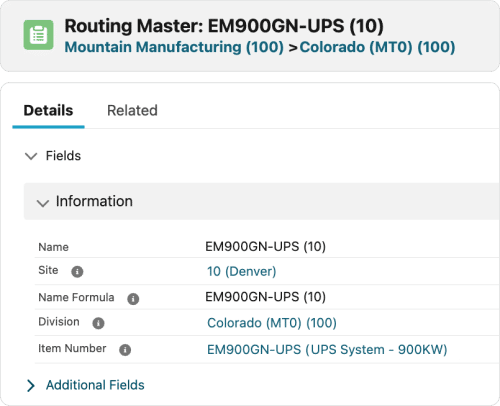 Customizable Engineering Change Procedure and Workflow Routings
Build flexible routings that are as simple or complex as you need and adapt to engineering changes on the fly:
Set multiple alternate steps to support heavy workloads and adjust to supply, workforce, and other constraints.
Send workflows with outside vendors or shipping and receiving partners without affecting inventory.
Dynamically adjust routings to match different BOM revisions.
Choose configuration- or subcontractor-specific routings to manage unique products or outsourced operations.
"The advantages to the company and to the employees are clear to everyone. The reaction has been, 'Gee, why didn't we do this sooner.'"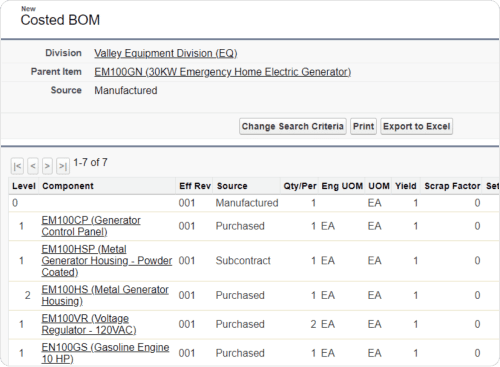 Extensive Product Costing Controls
Closely monitor and control costs at every level and in real-time to track contributors and plan more effectively in Rootstock ERP change management software:
Maintain and track multiple cost elements, up to 8 per item.
Automatically calculate standard costs and variances, including labor and overhead, using the cost rollup process.
Use standard or moving average costing methods.
Choose weighted average (dynamically calculated) including FIFO costing.
Monitor project-based work with project actual costing.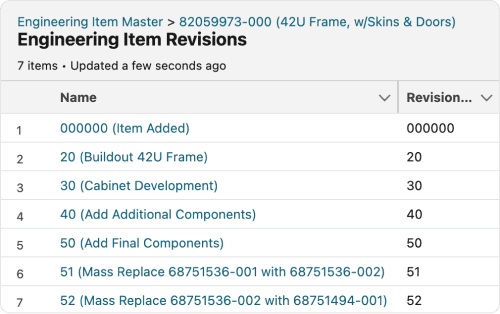 Robust Engineering Change and Revision Control
Streamline engineering change management, track component and operations adjustments, and reduce scrap and rework:
Manage revisions with item status, effectivity date, drawing changes, and routing changes.
Generate work orders by BOM revision to ensure the correct BOM is always used.
Revise and control documents with industry-standard PLM systems.
Define subcontracted items to manage final assembly at vendors or outside operators.
Set items as active or inactive to control usage and prevent production errors.
Easy Bill of Materials Management with Rootstock
"With the push of a button we can create a sales order and a project in Rootstock that goes on to build sub-projects, ties in the Bill of Materials and creates the project budget. Worktime has been saved and numerous mistakes have been avoided thanks to this 'magic button.'"
"BOM Maintenance is a beautiful thing. We can copy, clone, and maintain our BOMs much more efficiently than we could before Rootstock."
Gain More Control Over BOMs and Manage Engineering Changes with Rootstock
Stop using spreadsheets and fighting to reduce revision errors. Switch to a more efficient, cloud-based engineering change management system. Rootstock gives engineering teams complete control of drawings, engineering changes, bills of materials, routings, costs, and more.
Easily Create and Maintain Engineering BOMs: From simple to multi-level bills of materials, Rootstock can clearly identify and synchronize manufacturing information across thousands of components.
Accurately Track and Control Cost: Rootstock has extensive cost controls for real-time item costing, automatic calculation of standard costs, and flexible production routings.
Seamlessly Manage and Control Engineering Changes: Rootstock makes it easy to manage engineering changes, track revisions, and adjust BOMs when components and operations change.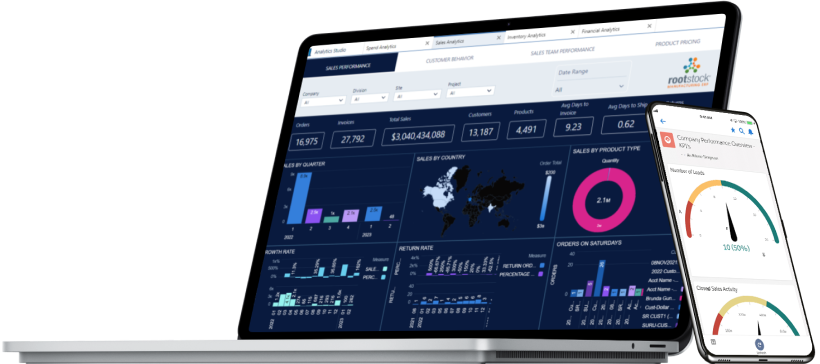 Request a Demo
See how Rootstock supply chain ERP helps any manufacturer gain full visibility into supply chains and effectively execute production schedules.