Cross-Departmental Bill of Materials Software
You may produce multiple products but when you have multiple versions or configurations of those products, keeping BOMs synced up with orders is challenging. Rootstock Bill of Materials software capabilities support different needs of engineering (eBOMs), manufacturing (mBOMs), and service (sBOMs) in working together on products to reduce confusion and resulting errors.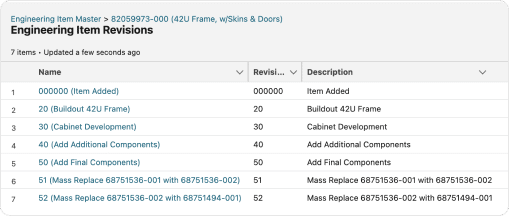 Stay in Control of Engineering Changes with Rootstock Bill of Materials Software
With Rootstock BOM management software, manufacturers maintain complete control of
engineering changes
to bills of materials, routings, and documents.
Maintain BOM Revisions to keep BOMs in sync with the latest changes
Maintain the specific revisions of items as part of each BOM revision for historical reference and servicability
Manage effectivity of each BOM version so the right revisions make it to the right customer orders
Schedule a Personalized Demo for Your Team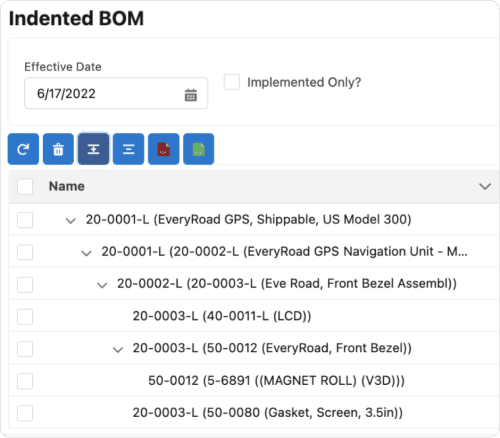 Manage Multiple BOMs with Ease
Accurately represent the materials, components, and structure required for manufacturing and service based on engineering requirements.
Structure BOMs by assemblies, sub-assemblies, components or even kitting for Service including quantities and reference designators (for electronics)
Uniquely identify every item including lot numbers or serial numbers
Streamline inventory management by including attributes and/or commodity codes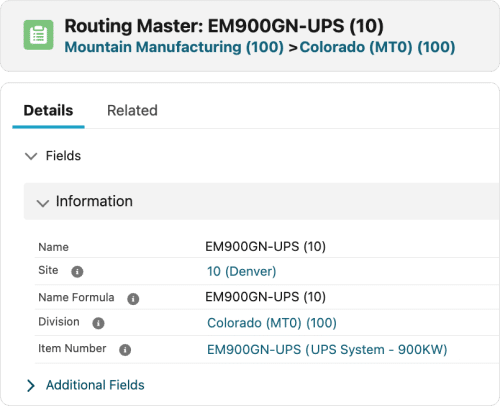 Create Flexible Routings
Easily manage simple or complex BOM routings to know where everything is whenever you need it.
Define where BOM items and sub-assemblies need to go including configuration-specific routings
Dynamically adjust routings as engineering changes or production adjustments are required
Track routings even if workflows take them to outside organizations such as sub-contractors
"BOM Maintenance is a beautiful thing, we can copy, clone, and maintain our BOMs much more efficiently than we could before."
See how Rootstock BOM Software Improves BOM Management
Watch this 30-minute on-demand demo where you will see how Rootstock Manufacturing ERP helps make the BOM management process easier for manufacturing organizations by providing enhanced revision and engineering change management control, better product costing controls, and the ability to create flexible routings.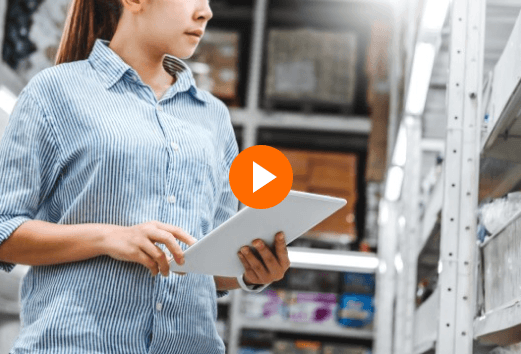 More on Rootstock Bill of Materials Software