Accelerate Business Growth with Rootstock Medical Device ERP
Rootstock's Cloud-Based Medical Device ERP software automates the manufacturing and compliance processes to give medical device manufacturers complete visibility, control, and traceability over operations. Increase innovation, reduce lead times, maintain industry compliance, manage costs and resolve customer service requests faster with Rootstock Cloud ERP.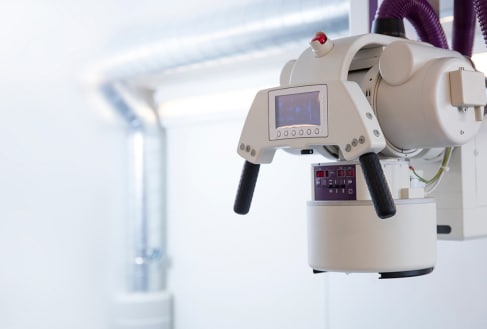 Automate Supply Chain Processes to Reduce Lead Times
Medical devices are becoming more patient-centric, digitally connected, and even personalized which adds significant complexity and data to be managed. Rootstock Cloud ERP for medical device manufacturers connects your Sales, Procurement, Production, and Service teams to a single source of truth to ensure every product is right the first time.
Scheduling and capacity planning in Rootstock Cloud ERP software has never been easier, helping you balance production with material supply using a simple drag-and-drop scheduler.
Create and manage schedules for all firmed, released, and in-process work orders.
Level load shifts and work centers by dragging work order operations from one day to another.
Maintain inventory, track inventory locations, costs, and quantities, and plan and set policies such as lead time, MRP parameters, and DRP (Replenishment Planning).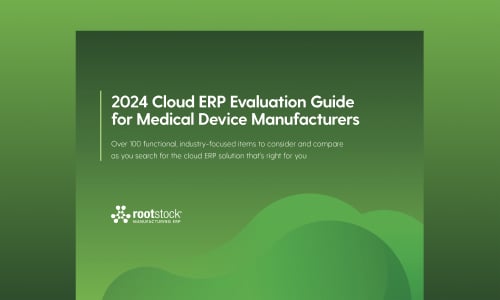 Free Guide: How to Choose the Right ERP System For Your Company
Our 2024 Cloud ERP Evaluation Guide for Medical Device Manufacturers contains over 100 functional, industry-focused items to consider and compare as you search for the cloud ERP solution that's right for you.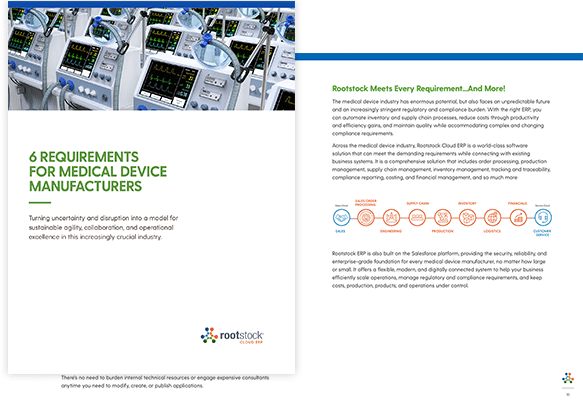 The 6 Key Elements Medical Device Manufacturers Should Have in their ERP System
Read our free eBook, "6 ERP Requirements for Medical Device Manufacturers" to understand the 6 crucial elements that should be in your ERP system.
"Rootstock provides the functionality we never had before which is a dynamic, detailed look at inventory, cost of sales, and sales. It gives us a real-time ability to dissect pretty much anything we want. It's a big benefit."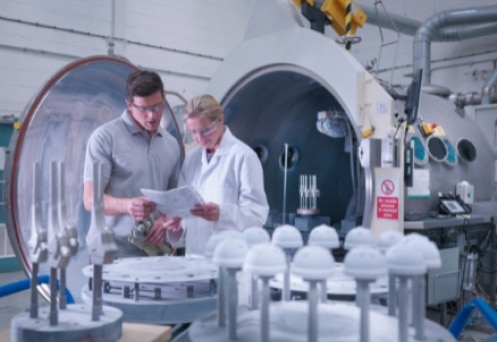 View Complete Product History and Traceability
Medical device manufacturers must maintain quality data and track all product information across the entire supply chain in order to comply with government and industry standards, including, 21 CFR Part 820, 21 CFR Part 11, ISO 13485:2016, cGMP, ISO 9001:2015 and more.
With Rootstock Cloud ERP for medical device manufacturers, you can see complete product history from engineering and production, fulfillment, and delivery, to service and finance. Leverage lot and serial number control through purchasing receipts, inventory, shop floor control, and sales order fulfillment functions.
Maintain compliance with Rootstock Cloud ERP and partner ComplianceQuest eQMS on the Salesforce Platform maintain compliance with all required regulations.
Manage quality and stay compliant with industry, country and customer-specific regulations.
Automatically record supplier, material, and production transactions resulting in audit trails always available for anytime audit readiness.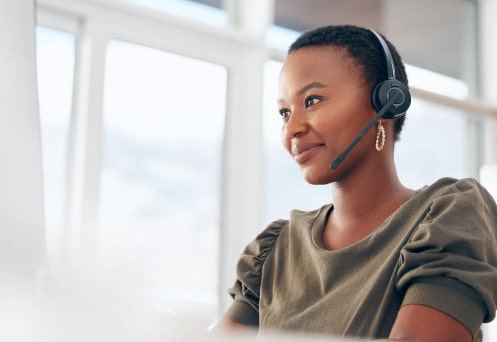 Customer-Centric Service and Support
Increasingly complex medical devices include more communication and software features that make customer service and support more critical.
With Rootstock Cloud ERP and Salesforce, medical device manufacturers can ensure that all product history and serialization carries through to service and support.
Complete service lifecycle tracking ensures replacement inventory is always correct and complete customer history is maintained.
Returns Management lets you control the return of products and installed components from a customer with effective disposition of returned items.
Warranty/Entitlement management lets you maintain data on warranty status and all other customer information
Resolve customer complaints quickly and improve customer relationships with ComplianceQuest eQMS and Salesforce Service Cloud working together with Rootstock Cloud ERP
"Between product improvements our engineering team made and released into the field and the improved complaint handling efficiency, the number of open complaints has significantly decreased despite our continued rise in sales. Our timeframe for investigating and resolving complaints has decreased by an average of 60%."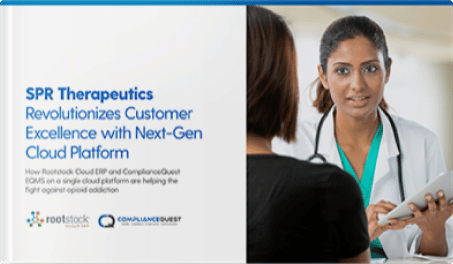 Customer Success Story: SPR Therapeutics
SPR Therapeutics is a medical device company specializing in neurostimulation technology. In order to pursue its mission, the company developed a strategic and aggressive growth strategy. Early on, however, they discovered that their internal systems, including CRM, inventory management, and quality management, were holding them back. They were disconnected, inefficient, and made poor use of critical data. They needed a new technology foundation that would support their growth plan, not undermine it.
Learn how SPR Therapeutics has benefited from taking a platform business systems approach with Rootstock, ComplianceQuest, and Salesforce.
Watch a Demo of Rootstock Cloud ERP for Medical Device Manufacturers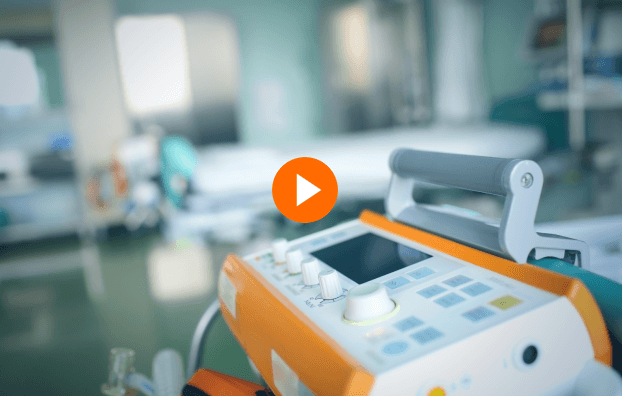 See how Rootstock Cloud ERP for Medical Device Manufacturers is designed to accelerate business growth, maintain industry compliance, and manage manufacturing operations with ease.
More on Rootstock Cloud ERP for Medical Device