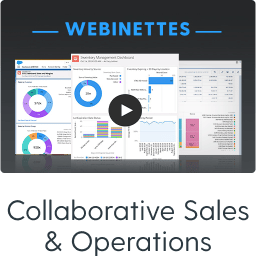 Grow Your Manufacturing Business with Rootstock Cloud ERP and Salesforce
While many manufacturing businesses use the Salesforce Platform for sales and customer service, Salesforce does not provide critical manufacturing functionality like inventory, production, supply chain, and financial management. To improve cross-department collaboration, many organizations are forced to develop complex system interfaces to connect Salesforce CRM with legacy ERP to synchronize data and pass transactions.
Rootstock has effectively solved this problem by developing Cloud ERP natively on the Salesforce Platform. Rootstock Cloud ERP and Salesforce share the same data model, user interface, system administration, security profiles, reporting tools, collaboration tools (Chatter), workflow engine, AI, and more. Now, businesses in the manufacturing industry can run both CRM, Service Cloud, ERP and more, all from one cloud-based platform that powers business growth.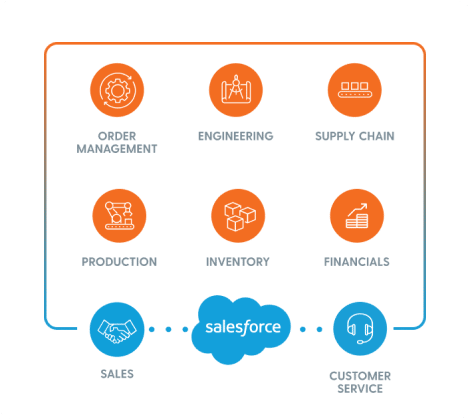 Build a Connected Enterprise with Modern ERP & Salesforce for Manufacturing
When combined with Salesforce CRM and other Salesforce products, Rootstock Cloud ERP offers manufacturing, distribution, and supply chain organizations a single platform on which to grow and manage their businesses.
With powerful features, such as automated production and capacity planning, complete inventory management, and customized analytic dashboards, Rootstock and Salesforce provide everything your business needs to grow, succeed, and adapt to changing business, customer, and market needs quickly.
LEARN MORE: Manufacturing ERP for Salesforce
Salesforce Manufacturing ERP Improves Communication Between Sales and Operations
Salesforce CRM and Rootstock Cloud ERP eliminate the divide between sales and operations by providing 360° visibility into customer activity, supply chains, inventory, production schedules, margins, shipments and accounts receivable.
LEARN MORE: ERP CRM on Salesforce

Increase Efficiency with Automated Supply Chain Management
Your manufacturing business must remain competitive to succeed. Rootstock ERP on Salesforce optimizes production and supply plans with automated Materials Requirements Planning (MRP) and Distribution Requirements Planning (DRP) tools.
LEARN MORE: Supply Chain Management Feature
Automate Production and Improve Planning with Rootstock Cloud ERP and Salesforce
Rootstock Cloud ERP is designed to increase planning and scheduling visibility, manufacturing productivity, and operational agility from any device.
With comprehensive work order management and 360°/365 shop floor control, Rootstock automates and protects your production process so you can respond to demand signals and fulfill orders faster.
LEARN MORE: Production Management Feature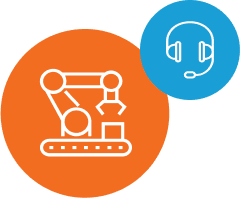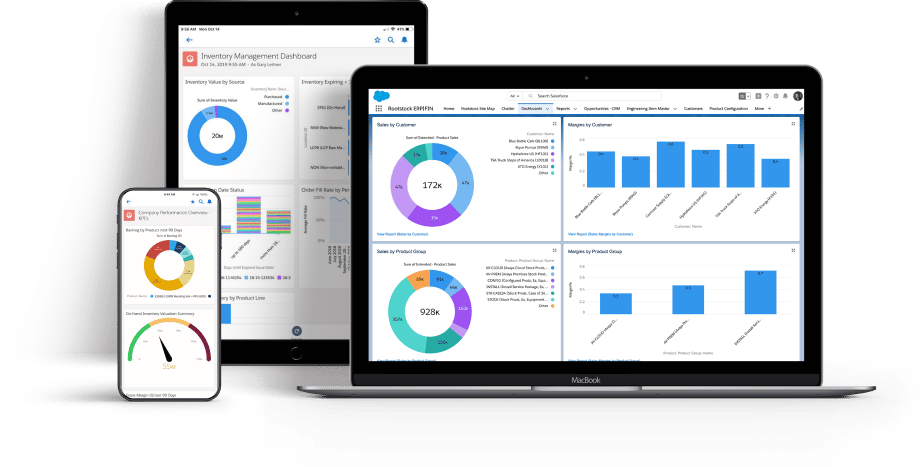 Access Data from Anywhere with Rootstock Mobile
Access all of your data and make on-the-fly critical business decisions anywhere, anytime via Rootstock Mobile.
With Rootstock Mobile, your team can automate materials purchasing from requisition to receiving, and get complete visibility into approvals, shipping, receiving and inbound/outbound tracking.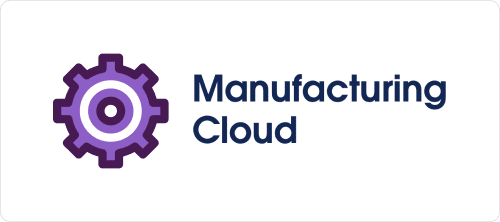 Salesforce Manufacturing Cloud
Rootstock's 360° Sales and Operations Planning solution synchronizes with Sales Agreements and Account-Based Forecasts in
Salesforce Manufacturing Cloud
to help ensure accurate sales forecasts, maximize revenue, and create more precise production and supply chain plans.
Gain Manufacturing Agility with Low Code ERP
Salesforce manufacturing lets you expand Rootstock Cloud ERP without complex software programming through low code. Low Code ERP gives you a simple user interface to configure screens, process flows, and purpose-built apps:
Use point-and-click tools to drag and drop pre-built components.
Easily create real-time dashboards that use both ERP and CRM data in a matter of minutes.
Build your own apps using the same consistent data model used across all Salesforce Platform services.
Download our free e-book to learn how low-code IT platforms are helping manufacturing enterprises gain a competitive advantage.
Explore Rootstock Cloud ERP Software Products
From sales to customer service, engineering to production, supply chain to inventory, Rootstock's Cloud ERP has all the modules needed for industrial equipment & machinery manufacturers to manage shop operations efficiently and drive business growth.