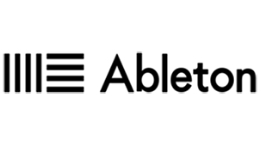 Ableton
Ableton AG is a Berlin-based music software company that produces and distributes the program Ableton Live, a software music sequencer and digital audio workstation for OS X and Windows, and the software controller Ableton Push; these programs enable a community of artists to create amazing music. Ableton Live is widely recognized as the most popular DAW (Digital Audio Workstation) in electronic music due to its innovative approach to sketching down ideas inside a clip-based sequencer, and is now a mainstay for producing music in the studio and performing it on stage.

Accedian
Accedian delivers exceptional end-to-end network and application performance visibility for control over the best possible end-user digital experience. Full visibility across network services and application chains—spanning virtualized, cloud, software-defined, and physical infrastructure—empowers service providers and enterprises to embrace transformation, to make efficient use of digital assets to realize business goals, and to strengthen competitive positions. Accedian is an established expert at instrumenting networks of every size, with SkyLIGHT™ platform solutions that scale to monitor multinational networks. Since 2005, Accedian has partnered with its customers to deliver solutions across the globe, helping them and their users experience performance.

ADDMAN Engineering
ADDMAN is a vertically integrated provider whose capabilities span the design, manufacture, machining, post-processing, and quality processes needed to solve any modern manufacturing problem. From space applications to IndyCar racing teams, medical device manufacturers to robotic integrators, ADDMAN provides customers with value-driven solutions enabling exceptional speed and value through the product life cycle, using radically innovative adaption of additive manufacturing technologies and legacy precision machining.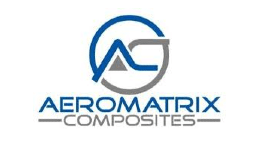 Aeromatrix Composites
Aeromatrix Composites, located in Clearwater, Florida, is a single-source aircraft solution for aerospace composite manufacturing. Quality composites reduce weight and extend aircraft component service and maintenance. Aeromatrix provides fleet support services for a variety of aircraft customers - commercial and government - in the form of design services, testing, assembling, and repair solutions. In addition to a Florida plant location, they have a manufacturing facility in Sacramento California.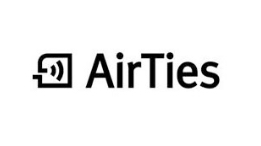 Air Ties Wireless Networks
AirTies (Istanbul, Turkey), founded in 2004, has become the market leader for the wirelessly connected home. The company designs and develops its own software and hardware, wirelessly streaming internet connections and high-definition video to multiple rooms and screens. Their product portfolio includes broadband internet devices and internet-based television set top boxes. AirTies has an installed base of over 10 million homes worldwide.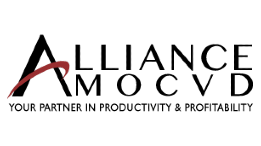 Alliance MOCVD, LLC
Alliance MOCVD is a supplier of high-quality replacement and consumable parts for MOCVD systems and services. MOCVD (metal organic chemical vapor deposition) is the technology used to deposit very thin layers of atoms onto a semiconductor wafer. Trusted by the world's leading LED manufacturers, Alliance is the top global single-source provider for all MOCVD consultation, services, parts, equipment, and upgrades. They serve a wide list of global customers in both the private and public sector.

American Automobile Association of Northern California Nevada & Utah
From changing flat tires roadside to jumping car batteries in your driveway to providing car towing with a tow truck when you need it, AAA Roadside Assistance can help get you on your way. AAA Roadside Assistance is the nation's most comprehensive roadside assistance provider. Have a dead car battery? Simply call or make an online request - it's that easy! As a member, you're covered in any car – whether you are the driver or passenger.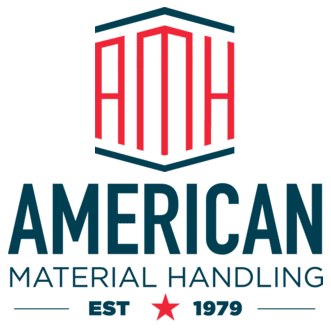 American Material Handling
American Material Handling is a leader in warehouse management. This company will decommission a warehouse racking system, disassemble, fix and resell all the items that make up the shelving inside a warehouse. ​They have been operating as a family-owned business for over 40 years. Located in North Little Rock, Arkansas and Memphis, Tennessee, AMH has worked with thousands of clients in various industries – including Amazon. ​With more than ​400,000 sq. ft. of ​equipment available, they can resource all types of warehouse equipment needs.​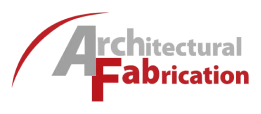 Architectural Fabrication
Architectural Fabrication is an established shade solutions company located in Fort Worth, Texas. It has been around for more than two decades, providing custom solutions for canopies, sunshades, walkways, and several other architectural elements that enhance the look of buildings. The company has made the Inc. 5000 list of fastest growing private companies for three years running. It partners with general contractors, architects, and engineers to provide manufacturing, design and installation services. In fact, it works with some of the largest architectural firms, general contractors, and retailers in the U.S. If a customer can conceive it, Architectural Fabrication can deliver it, turning a drawing or idea into a custom solution.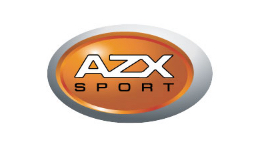 AZX Sport
AZX Sport (Aztex Enterprises, Ltd), headquartered in Burlington, Ontario, Canada, is a global leader in the promotional products industry. Their product line includes competitively-priced lanyards, microfiber products, badge reels, personal health care items, breath fresheners, event wristbands, pet accessories and much more. In business for more than 20 years, the company has earned a reputation for quality and customer service and has been honored with a 5 Star Supplier industry rating. Because AZX manufactures its own goods, their products are compliant with all regulations including CPSIA and Prop 65.

BACA Systems, Inc.
BACA Systems Inc., based in Orion Township, Michigan, is known for Innovative Fabrication Solutions for Industrial Stone Automation. BACA's dedicated team of experts provide industrial-sized solutions in Robotic Automation, System Integration, WaterJet Technology and Countertop Fabrication. BACA Systems, an industry front runner, gives seminars in how to set up a shop with the right templating, sawing, edge finishing and water treatment equipment to increase profits and to reduce labor costs.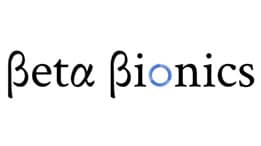 Beta Bionics
Beta Bionics® founded in 2015, is incorporated in Massachusetts as both a Public Benefit Corporation and a Certified B Corporation. The first medical device company in business as a Benefit Corporation, they are solidly in the 'diabetes space.' iLet® is Beta Bionics' trademark pancreas system, and it is both highly technological and innovative for managing type1 diabetes. Clinically tested algorithms driven by machine learning (ML) and artificial intelligence (AI) in the product will autonomously calculate and dose insulin and/or glucagon as needed from data in the glucose monitor.

Blentech
Blentech is a food technology company focused on developing equipment, systems and software for the safe, nutritious and consistent preparation of foods. Creatively blending the latest digital and physical technologies, Blentech products deliver function, durability, sanitary design, safety and performance.

Blendtek Fine Ingredients Inc.
Blendtek is a premier food ingredients and solutions company with a mission to challenge expectations and help fuel food innovation globally. As a trusted source for innovators, Blendtek supplies high quality food ingredients and solutions ranging from the basics to specialty flours, gluten free products, natural extracts and sweeteners, alternative protein sources, functional food systems, proprietary blends and much more.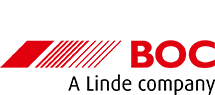 BOC
BOC, a Linde company, is a supplier of compressed and bulk gases, chemicals and equipment around the globe. They are headquartered in New South Wales, Australia. They supply compressed, bulk and pipeline gases, chemicals, engineering solutions and equipment and are pioneering healthcare innovations and clean energy technologies including carbon capture and storage. For more than a century, their gases and expertise have contributed to advances in many areas of everyday life in industries including steelmaking, refining, chemical processing, environmental protection, wastewater treatment, welding and cutting, food processing and distribution, glass production, electronics and healthcare. For more information, please visit their website:

Boston Dynamics
Boston Dynamics is an American engineering and robotics design company founded in 1992 out of MIT (Massachusetts Institute of Technology.) Once owned by Google, they are still located in Massachusetts. Boston Dynamics offers a highly advanced robotic line; their engineers design robotics nimble enough to climb stairs, master a multitude of warehouse tasks, and traverse remote areas and terrain using a 360-degree view.

Burlington Medical LLC
Burlington Medical LLC, headquartered in Newport News, Virginia, has three US manufacturing sites and one in the UK that produce PPE (personal protective equipment) products in addition to lead aprons, used for radiation exposure. During the COVID-19 crisis, their PPE products have been in high demand. Burlington Medical makes face masks and shields, gloves, hoods, caps, leg wraps and more. They now distribute to global healthcare and consumer markets with the best delivery lead times in the industry due to onsite manufacturing that gives fast delivery outcomes.

Capcium Inc.
Capcium Inc. is a Montreal-based, innovative, fully licensed value-add service platform provider for customers in the Pharmaceutical, Over-the-Counter and Health & Wellness industries. Their core focus is on softgel encapsulation and support all product types with full service analytical laboratories to support in house testing, as well as printing and bottling capabilities onsite, as well as temperature & humidity controlled warehouses to offer a full turn key solution to our customers.

Carmela Industries
Carmela Industries is the parent company for Special Alloy Fabricators Ltd., and Summit Valve and Controls Inc. Special Alloy Fabricators (SAF) designs, engineers and manufactures high-performance valves and fittings for end-users around the globe. Summit Valve and Controls is a client-focused distributor of valves, actuators, instrumentation, and accessory packages.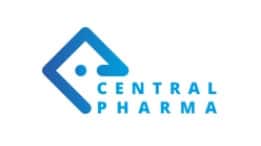 Central Pharma
Central Pharma Ltd provides contract packaging services to healthcare organizations on a global scale. Located in Bedford, UK (near London), they import and release products to over 50 countries around the world. Central Pharma upholds a high standard of quality from certified verifiers to ensure that 1D/2D Barcodes are up to the necessary regulatory standard.

CNH Industrial Australia Pty
CNH Industrial Australia Pty manufactures heavy duty lines of farm machinery, including Speedtillers, Trash Management equipment, CropCommanders, Harrows & Bars, Turf Mowers and Hay Rakes in addition to the other brands in their portfolio which include Case IH, New Holland Agriculture, STEYR, CASE and New Holland Construction Equipment.

Cornes Motors
Beginning as the sole official importers for Rolls-Royce and Bentley in 1964, Cornes Motors is recognized as having established the high-luxury, automobile retail industry in Japan.  Today, Cornes Motors (operating under Cornes Group Companies) has multiple official dealerships for Ferrari, Bentley, Rolls-Royce and Lamborghini. Operating out of 13 showrooms and 6 service centers in Tokyo, Osaka and Nagoya, Cornes Motors is the largest retailer of new, preowned, and classic luxury vehicles in Japan.

Cornes Technologies
Cornes Technologies Limited, operating under Cornes Group Companies, is a leading specialist importer and distributor of electronics and other devices, systems, equipment, and machinery for use in the Industrial, Defense, Communications, Science, Electronics, and other market sectors.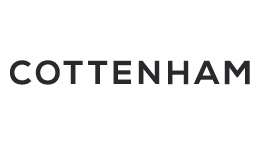 Cottenham
Cottenham, an Australian company, is a wholesale wine distribution company, and a combination of two companies - Fesq & Company and Vigorous Brothers. By merging these two great wine merchants - Fesq & Company and Vigorous Brothers Wine Merchants – Cottenham specializes in the wholesale distribution of wine to licensed customers.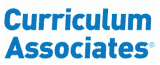 Curriculum Associates LLC
Headquartered in North Billerica, Massachusetts, Curriculum Associates LLC are the creators of i-Ready, a research-based print and online instructional system for students and educators. Curriculum Associates are united around one common purpose: to make classrooms better places for teachers and students. For over 50 years, they've remained driven by this mission, introducing and then constantly improving innovative and exciting products that give every student the chance to succeed.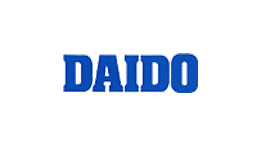 DAIDO Machines
DAIDO Machines is a Make to Order/Make to Stock manufacturer of industrial equipment. Founded back in 1955 and headquartered in Tokyo, Japan – Daido has a production plant in nearby Saitama. They engineer and manufacture a range of strainers/ auto-strainer, filters, sight glasses, level gauges, piping accessories and more. Retailing to both domestic and international markets, Daido has expertise in both parts and production.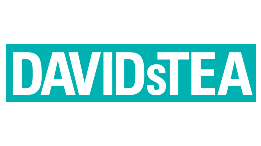 DAVIDsTEA
DAVIDsTEA is headquartered in Mont Royal, Quebec, Canada. This bright, contemporary chain of tea and gift purveyors needed to move past a reliance on a brick-and-mortar business model and embrace a digital B2C model. Once focused on only a walk-in clientele for its 220 store locations, DAVIDsTEA moved towards a full digital cloud transformation featuring online ordering, special clubs and gift-giving. Now they have increased profitability and a new popularity with their consumers.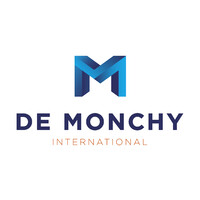 De Monchy
De Monchy works in the distribution and marketing of first-class industrial raw materials like coatings, adhesives resins, additives, waxes, food ingredients, personal care ingredients, and high-performance engineering plastics on behalf of many well-known chemical producers.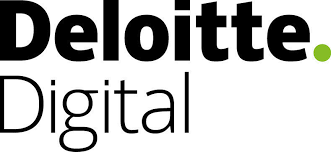 Deloitte Digital
Deloitte Digital is a premiere Salesforce partner in North America specializing in mid-market Rootstock ERP implementation. As part of the Deloitte family, implementation services include: The full range of Rootstock Software, Salesforce Sales Cloud, Service Cloud, Field Service, B2B Commerce, Revenue Cloud (CPQ + Billing), Experience Cloud, Manufacturing Cloud, Financial Services Cloud, Mulesoft, Marketing Cloud Account Engagement, and much more. Deloitte's practice focuses on innovation and transformation. By helping its clients imagine, and then deliver using the latest technologies and insights from strategy development through implementation to operations, its dedicated team is providing access to a host of digital solutions to navigate today's toughest challenges and market opportunities.  Please see www.deloitte.com/about for a detailed description of the legal structure of Deloitte Touche Tohmatsu Limited and its member firms. 

Demountable Concepts, Inc.
Demountable Concepts draws on over 100 years of combined engineering, project management and manufacturing knowledge to improve delivery operations whether a company has one truck or a fleet of hundreds of vehicles. Their systems are utilized in a wide array of industries and they have grown to become the number one provider of demountable systems throughout the United States, Canada and Mexico.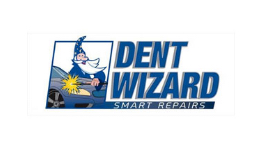 Dent Wizard
Headquartered in St. Louis Missouri, Dent Wizard is the undisputed leader in the automotive reconditioning services market in North America. They are the largest provider of automotive reconditioning services in the U.S. and have been specializing in SMART repairs for over three decades, repairing thousands of vehicles to their original factory finish through technologically advanced, high quality repairs.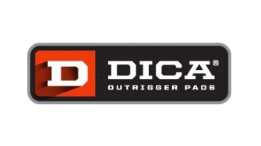 DICA
DICA, based in Iowa, has specialized in building a better outrigger pad since 1988. By creating engineered solutions for improving equipment stability and ergonomic safety, DICA is leading the way in product innovation for outrigger pads and crane mats. DICA outrigger pads and crane mats are used worldwide in over 20 countries and on 6 continents for construction and maintenance activities. The products are used for commercial construction, utility transmission and distribution, telecommunications, tree care and oil & gas exploration and processing. In the United States, DICA outrigger pads and crane mats are used by government and public service agencies, including NASA, Atomic Laboratories, DOT, DOE, Corps of Engineers, and Military.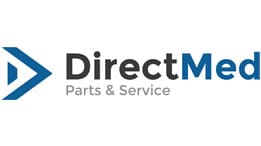 DirectMed
DirectMed - headquartered in Poway, California - is an MRI and CT (scan) Parts and Service provider for GE, Philips and Siemens machines. DirectMed Parts is a one-source, multi-modality vendor for medical imaging replacement parts, repairs, systems and field service solutions. With over 20 years of experience servicing medical imaging equipment, they will extend the life of any MRI or CT machine.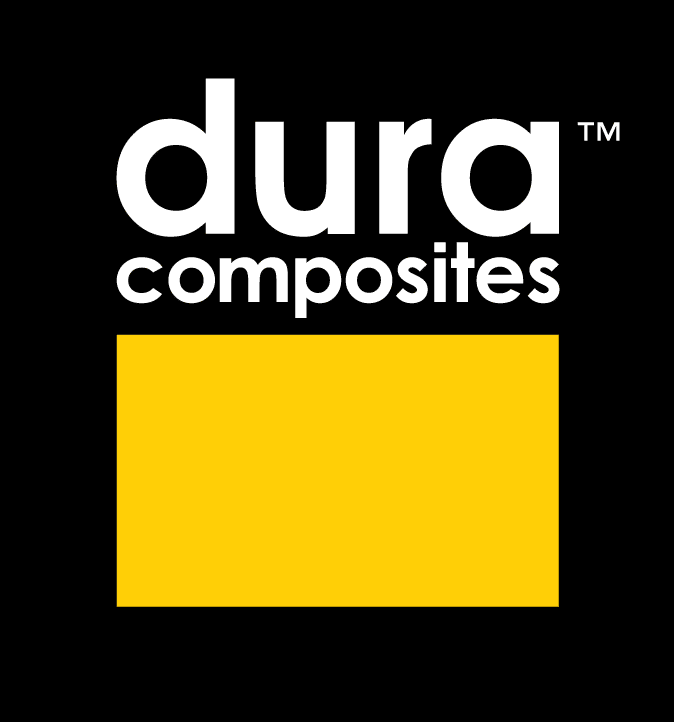 Dura Composites
Dura Composites is a leading global supplier of composite products for flooring, structures and façades, which are ideal for the industrial, construction, rail, marine, landscaping & architectural sectors as a long-lasting and cost-effective replacement for wood, steel and concrete.

Engineered Corrosion Solutions
ECS provides products and services to manage corrosion in fire sprinkler systems. Products include nitrogen generators, wet and dry system vents, corrosion monitoring devices, and gas analyzers. Services include analytical testing, corrosion assessment and pipe replacement recommendations, project commissioning, and training.

Equipter
Equipter/New Heights LLC (Paradise, PA) is an American-owned, family-run business that designs and manufactures state of the art equipment to help businesses in construction, general contracting, residential roofing, commercial roofing and more improve debris removal and in turn improve efficiency. Their flagship product is the Equipter RB4000 (The Roof Buggy), a drive-able, raise-able, tow-able and dump-able construction and roofing vehicle that can fit into tight areas, streamlines the removal of roofing debris and makes jobsite cleanup faster and easier.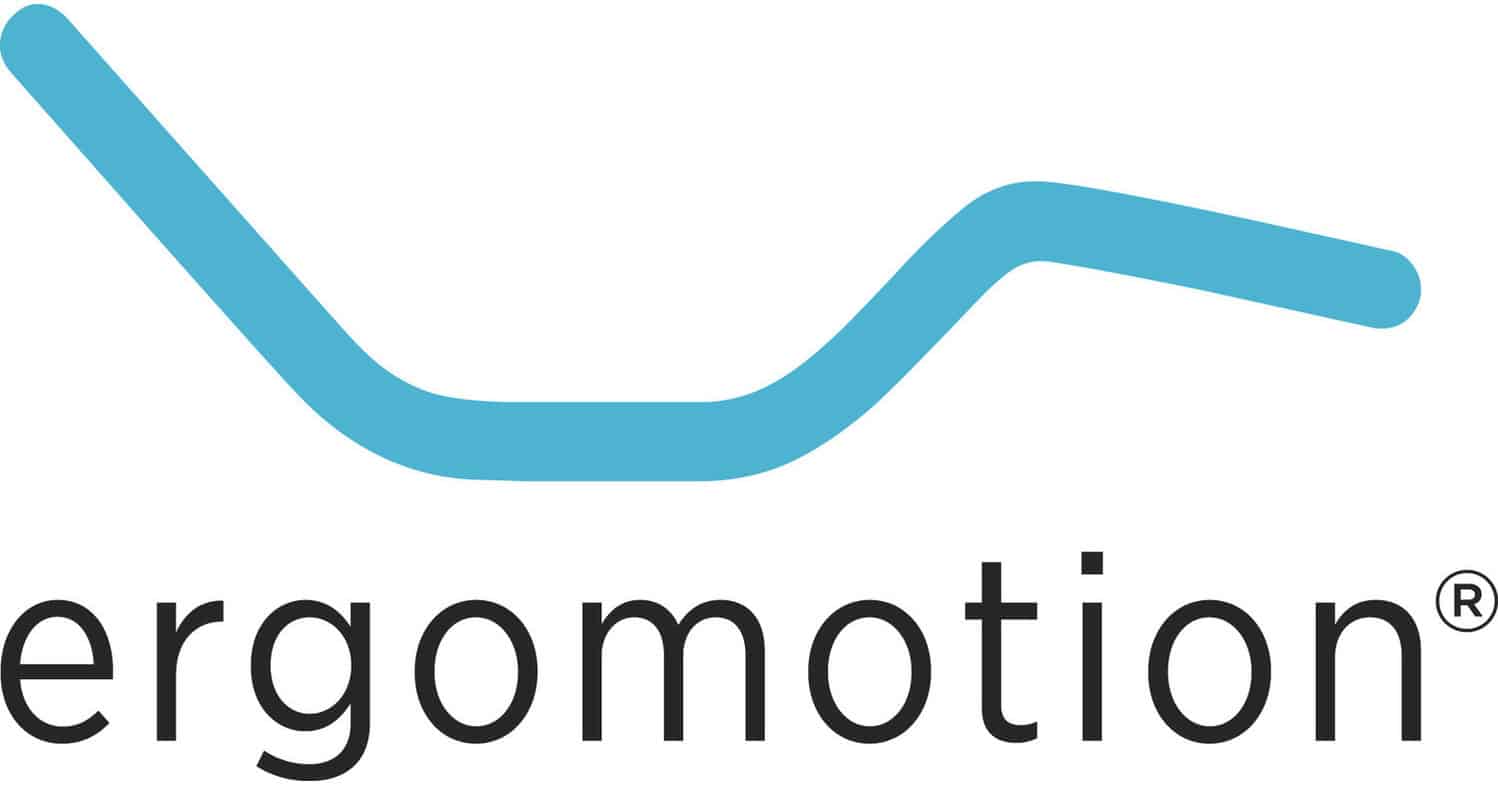 Ergomotion
Ergomotion, headquartered in Santa Barbara, California, is the largest manufacturer of adjustable bases worldwide. The company's products are created to provide a holistic wellness solution infused with smart technology to enrich health, happiness, and wellbeing. Ergomotion's adjustable bases are designed to accommodate the industry's leading mattresses and to seamlessly integrate with existing bed frames. They are pioneering the future of sleep while transforming bedrooms into connected wellness ecosystems and delivering innovation to help improve sleep. In 2021, they were a Good Housekeeping Best of Bedding Awards recipient for "Best Bed Frames." Ergomotion products have been sold in more than 30 countries to over 170 major brands. They are part of the Keeson Technology Corp. family based in Jiaxing City, China. For more information about Ergomotion, please visit their website: https://ergomotion.com/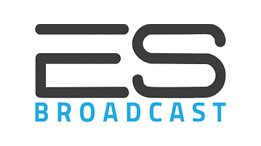 ES Broadcast
ES Broadcast delivers cutting-edge broadcast equipment for stunning 4K footage, designing innovative broadcast system architecture to streamline workflows, and equip outside broadcast vehicles to expand the corporate fleet. ES Broadcast has system integration teams that are experts in the field for all broadcast equipment and systems. They are an integration partner- bringing a collaborative relationship to any project- striving to be the professional broadcast solutions partner.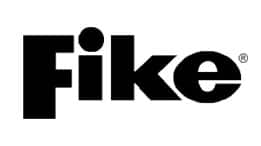 Fike
FIKE Corporation, located in Blue Springs, Missouri, is a key global supplier to Fortune 500 companies. They have a highly skilled workforce that works in risk service industry around the world, designing and building precision-engineered solutions for clients in need assurance from the consequences and serious financial loss if ever met with a devastating disaster. In addition to manufacturing facilities in the United States, Belgium, Wales, Canada and India, FIKE has sales and service offices throughout North and South America, Europe, Asia and the Middle East.

Fire Mountain Gems
Fire Mountain Gems and Beads is the leading catalog and ecommerce direct marketing company in the jewelry supply industry and has been satisfying customers with excellent products and customer service for over 40 years.

Fletcher
Fletcher International is a manufacturing and textile company founded in 1968 to import needle loom technology. Since then, they have diversified to include braiding, weaving, knitting, and finishing equipment, and now have moved their concentration to their core IP of narrow fabrics for technical textiles.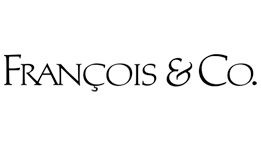 Francois & Co.
Francois & Co. manufactures high-quality mantles, range hoods and flooring surfaces. Committed to the principles of authenticity, ingenuity and scrupulous attention to detail, FRANÇOIS & CO. team of skilled artisans bring heritage and history to life by painstakingly recreating and refining traditional methods and lost arts. Their products make an indelible statement, honoring the highest standards of workmanship and quality.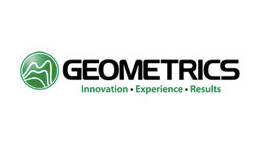 Geometrics
Geometrics, headquartered in Northern California, design and build innovative and rugged geophysical data acquisition systems for land, marine, and airborne applications.

Gerotech
Gerotech is located in Flat Rock, Michigan and provides innovative CNC machine tool solutions and engineering services to manufacturers in a variety of industries, including automotive, aerospace, defense, medical, and die/mold. They offer their customers a wide variety of capabilities, including process & design, systems integration, process runoff, and project management.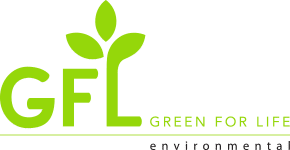 GFL
GFL operates two oil refineries in Columbus, Ohio, and North Vancouver, British Columbia. By re-refining oil, GFL facilities help reduce the risk of used oil spills and prevent waste oil burning. GFL's North Vancouver facility is a 24-hour operation that re-refines over 40 million liters of used oil per year. Located across the Burrard Inlet from downtown Vancouver, British Columbia, the refinery is tucked away in an industrial area where it receives used oil by truck and rail. From this used oil, premium quality base oils are created, which are then sold to customers in the US and Canada or blended into GFL's own oil products under its Advanta brand.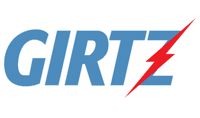 Girtz Industries
Girtz Industries designs and manufactures power modules and enclosures for gensets, chillers, boilers, and switchgear. Girtz has been in business since 1963 and continues to be a leader in turnkey power packaging solutions with an expert design team is ready to meet an array of challenges.

Grainline
Grainline specializes in the manufacturing of grain augers and grain handling equipment for the Australian Agricultural Industry such as grain loss monitors, moisture meters, transportable and mobile augers, poly hoppers, drill fils, rota doors, and a range of other grain handling products.

Halo Infusions
Halo Infusions is the first and best edibles kitchen in Arizona, dedicated to wellness by offering the finest and most delectable edibles for every cannabis user. Their edibles range from THC-infused gummies, flower pop suckers, rice mellow treats, brownies, chocolate bars, caramels, THC syrups, salves and tinctures. Their award-winning products are made in a safe and caring environment. Their brands include: Aunt Ellies, Cannabliss, Canna Confections, Chronic Health, and Pure & Simple. Learn more about Halo Infusions here: https://haloinfusions.com/

Handsfree Group Ltd
Handsfree Group have helped transport, logistics and emergency service clients improve the way their employees drive, communicate and promote safety while significantly reducing their vehicle running costs. They do this by supplying and installing the latest vehicle technology to know precisely how to tailor vehicle communication, safety and security solutions for small companies as well as multi-million pound global organisations that are looking for the best in vehicle technology and installation.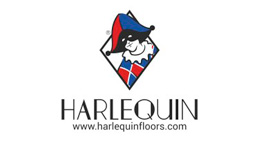 Harlequin
Harlequin was established in the UK over 40 years ago, and proudly claims: The world performs on Harlequin floors. Harlequin remains the industry choice for the world's most prestigious dance and performing arts companies, theatres, venues and schools and luxurious global events. Harlequin's enviable reputation is founded upon the design, manufacture and supply of a range of high-quality products for performing arts, theatres, events and productions. They have solid experience with the manufacture and supply of a range of high quality portable and permanent sprung and vinyl floors chosen by the world's leading venues - from the Royal Opera House, to the Bolshoi Theatre, the Paris Opera Ballet to Sydney Dance Company.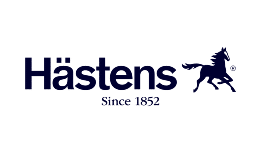 Hästens Beds
Hästens Beds, based in Koping, Sweden, is a six-generation family-owned company whose master craftsmen continue to create an award-winning bed using Old World methods. These sustainably made beds can be found in seven countries around the world, including the US. Their claim 'sleep better, live better' comes from the use of all-natural cushioning materials – springy horsetail hair, flax, slow growth pine and long fiber cotton- all of which create a sustainably made product, ethically produced. For Hästens Beds, what comes from nature, will return to nature, is a sound claim. Master craftsmanship has led Hastens Beds to maintaining 'pride of craft' that is in high demand throughout Sweden and the other countries where they are sold.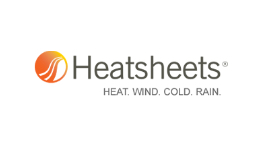 Heatsheets
Heatsheets® is the flagship brand of Advanced Flexible Materials (Chicago, IL), a leading manufacturer of reflective insulation films and fabrics that harness natural energy sources such as body and solar heat. Utilizing their proprietary Silver Lining technology, which was adapted from radiant barrier technology developed by NASA for the U.S. Space Program, they produce innovative products for consumer, commercial and medical applications. Heatsheets products are perfect for hypothermia protection at mass participation events and Heatsheets sleeping bags and shelters provide lightweight protection from outdoor elements.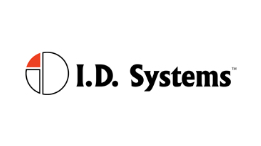 I.D. Systems
Headquartered in Woodcliff Lake, New Jersey, with subsidiaries in Texas, Germany, and the United Kingdom, I.D. Systems is a leading global provider of wireless M2M solutions for securing, controlling, tracking, and managing high-value enterprise assets, including rental cars, industrial vehicles, trailers, containers, and cargo. The Company's patented technologies address the needs of organizations to monitor and analyze their assets to increase efficiency and productivity, reduce costs, and improve profitability.

InCord
For more than 25 years, InCord has been North America's premier custom netting fabricator, delivering the finest in custom netting products to customers worldwide. Their quality-certified fabrication practices and quick turnaround times make InCord an industry leader. InCord provides a variety of products, including industrial safety netting, construction netting, sports netting, and other specialized netting solutions. InCord has been certified as a Women-Owned Small Business (WOSB) by the U.S. Small Business Administration (SBA). For InCord, this is a milestone and a transition from its founding years, recognizing Meredith Shay and Robin Ritz as sole owners of InCord, a woman-owned and operated manufacturing business entity, on a federal level. To learn more about InCord, please visit their website:
Industria Innovations
Industria Innovations are creative, passionate thinkers and doers who believe in providing domestic, sustainable textile solutions for their north American clients. They are a contract manufacturer of furnishing textiles with services that include contract filling, cut & sew, as well as drop-shipping and logitstics management.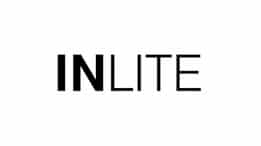 INLITE
INLITE, headquartered in Sydney, Australia, is a supplier of high-end lighting solutions to the Australian and New Zealand architecture and design community. A member of the Gerard Lighting Group, INLITE enjoys the financial security of being a part of the largest lighting group in the southern hemisphere. INLITE produces the finest in European luminaire design and light source technology giving integrated solutions for outdoor lighting projects.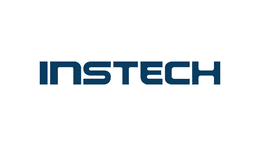 Instech Labs
Instech Labs was founded in 1971 as a leader in the design and manufacture of infusion instruments and systems needed in laboratory animal biomedical research. Located in Plymouth Meeting, Pennsylvania, Instech Labs makes rodent infusion and dosing products, oxygen monitors, miniature stirring systems, vascular buttons, pumps and more. These products serve both academic and pharmaceutical research laboratories and are distributed worldwide. Their US production plant is configured for design and manufacturing, while their Leipzig Germany location offers sales and customer service and a sizeable inventory for rapid delivery.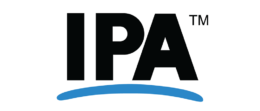 Innovative Product Achievements
Founded in 1995, Innovative Product Achievements is the manufacturer of automated surgical scrub and linen dispensing equipment for healthcare providers. The company is headquartered in Duluth, Georgia and is dedicated to permanently reducing costs by automating the linen distribution process within healthcare facilities.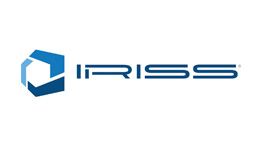 IRISS
IRISS provides unsurpassed quality by continuously improving infrared (IR) window, online monitoring devices and ultrasound test equipment technology. IRISS builds reliable products while remaining a science-based R&D company, protecting its products with industry leading warranties.

Having industrial-grade IR windows that facilitate safer, more efficient inspections of energized electrical equipment, IRISS products feature a durable transparent polymer lens that allows visual, UV, and short/mid/longwave IR spectrum inspections.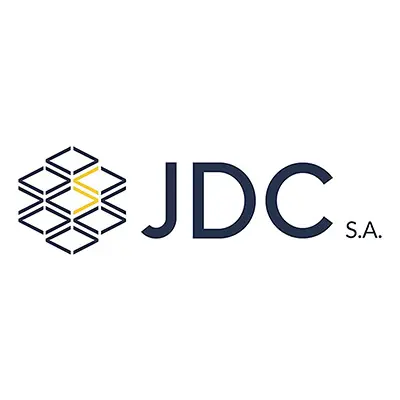 JDC SA
JDC SA is the multi-specialist, leader in solutions for points of sale. The company manufactures and equips shops & brands with a wide range of products and an ecosystem of complete, connected and scalable services including cash registers, payment terminals, weighing scales, HACCP hygiene, automatic coin mechanisms, beverage management, and video protection alarms.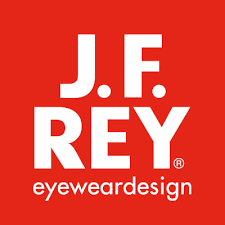 J.F.Rey
J.F. REY is an independent designer of high-end optical and sunglass frames. Founded in France by Jean-François Rey in the 90s, the brand cultivates a distinctive style and explores aesthetic universes beyond the standard. It places particular importance on precision, finish and the use of innovative, durable materials.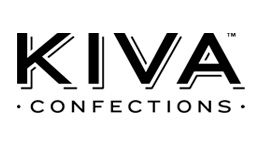 Kiva Confections
Kiva Confections, an industry-leading sales and distribution platform, offers dispensaries a complete suite of best in class brands. Kiva's commitment to quality craftsmanship, ethical business practices, and community involvement, makes them one of the new cannabis companies shaping the medical and adult use market.

Loadrite (NZ) LLC
Loadrite invented hydraulic weighing systems in 1979 in Tauranga, New Zealand, from there they have grown to become the largest supplier of on-board weighing solutions for wheel loaders in the earthmoving and mining sectors with distributors in over 30 countries around the world. Loadrite provides bulk weighing information for small and large mobile plants and recently have moved into bulk weighing for fixed plant conveyor systems.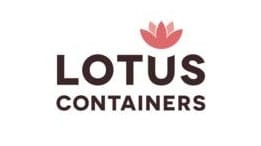 LOTUS Containers
LOTUS Containers is one of the world's top specialists in providing shipping and storage container solutions. Located near Hamburg, Germany, Lotus distributes shipping and storage containers all over the world. Since 2008, they have been an international player with trading representative offices in Europe, Asia, North and South America. This global presence gives them the utmost in flexible, affordable service. Lotus can deliver a container to any market or locale; no place is unreachable.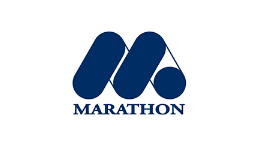 Marathon
Marathon Targets (Sydney, Australia) makes the world's first smart target system for dynamic live-fire marksmanship training. Other robotic targets are controlled by joysticks; these robots are autonomous, with on-board software which allows them to react the way combatants might typically behave. By using sensors to locate themselves and other targets while moving in and out of buildings on a live-fire all terrain range, Marathon's robots provide a more realistic form of target practice. The US Marine Corps were among the early adopters of the robots and have reported that soldiers developed a 104% increase in combat accuracy within a 24 hour period through use of the targets.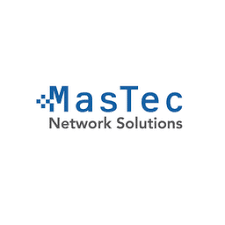 MasTec Network Solutions
MasTec Network Solutions is a public company and a leading specialty contractor for communications, utilities and governments. Their services and solutions upgrades much of the infrastructure that is the backbone of the world's economy. They have proven results with large and complex projects, obtaining management and resources that possess a keen understanding of wireless network builds and operations. For more information about MasTec, please visit their website: https://www.mastecnetworksolutions.com/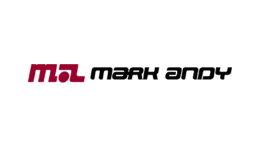 Mark Andy
Mark Andy Print Products (Chesterfield, MO) is a complete resource for all supplies, consumables and equipment to support pressroom efficiency and productivity. They maintain an extensive inventory and supplier network offering a full line of flexo and offset supplies. These include plate mounting tapes to tint sleeves to doctor blades to DuPont™ Cyrel® flexographic platemaking systems, with the mission of offering solutions to keep your operation optimized and running seamlessly. Besides an experienced team with years of combined technical expertise to provide great service, Mark Andy Print Products also has a 129,000 square foot distribution facility plus four logistics centers coast-to-coast, specializing in timely deliveries.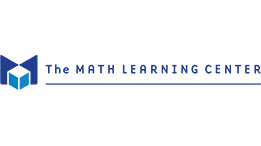 The Math Learning Center
The Math Learning Center (MLC), based in Portland, Oregon, is a global nonprofit organization that serves the education community. Their business mission is to inspire individuals to discover, learn, and develop innate mathematical abilities. MLC is well known for its innovative and standards-based curriculum, resources, and professional development. They create comprehensive branded curriculum for pre-K through elementary grade levels - helping teachers to fully implement the Common Core State Standards for Mathematics in a manner that is rigorous, coherent, engaging, and accessible. MLC products and services are used by educators throughout the United States and in many countries around the world.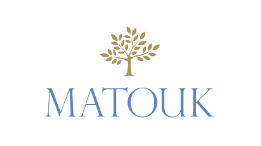 Matouk
Matouk is a full-service luxury home textile source, with a broad spectrum of linens for the table, bed and bath, featuring custom sizing, embroideries and monogramming. The Matouk factory and headquarters are located in Fall River, Massachusetts in a world-class building featuring a solar energy system that produces over 35% of the electricity the company requires to operate. It is an environment where old world techniques live hand-in-hand with state of the art tools and production philosophies. The company remains committed to its purpose of enriching the lives of their customers by creating the most beautiful collection of bed and bath linens.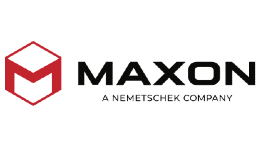 Maxon Computer GmbH
Maxon Computer GmbH, of Frankfurt, Germany, creates "3D for the Real World." This global powerhouse develops 3D software for the world's top media players – Disney, ABC, Blizzard, CNN, Fox, ITV, NBC, NFL, Sony, Turner and many more. Maxon is famous for 3D modeling, painting, rendering, and animation software that supports Cinema 4D, which is necessary to produce the 3D motion graphics in video games, product visualizations and illustrations. A global company with subsidiaries in the U.S., U.K., Canada, Japan, France and Singapore, Maxon products are sold and supported by over 150 distributors and resellers in over 80 countries worldwide.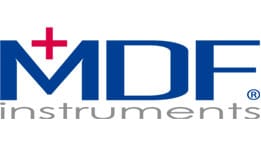 MDF Instruments
MDF Instruments has been crafting medical devices and instruments (stethoscopes, blood pressure monitors, cuffs, and more) since 1971. Based in Agoura Hills, California, MDF Instruments designs, develops, manufactures, sells, and services all their instruments globally, and has designated MDF distributors in over 85 countries.

MEECO
Since 1948, MEECO has produced durable, high-quality gas analyzers for natural and industrial gas producers and their distributors. They also serve a variety of utilities, chemical and petrochemical companies and the makers and users of high-purity gas.

Headquartered in Warrington, PA., MEECO's CEO, Lisa Bergson, is responsible for extending their footprint in the semiconductor market worldwide. MEECO focuses on product development, on-going technical innovation, global expansion, market diversification, and progressive management and manufacturing practices.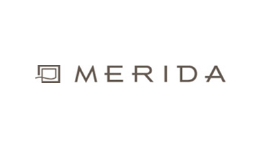 Merida, LLC
Merida LLC (Boston, MA) is an American textile and hand-finished rug producer leading the design manufacturing revival in the mill town of Fall River, MA. They care deeply about the integrity of materials, craftsmanship and the details of design, and partner with interior designers to help them bring their projects to life and add value at every step. Merida continues to innovate as they expand their capabilities with a team of local craftspeople and designers.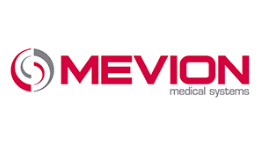 Mevion
Mevion Medical Systems is a leading global provider of proton therapy systems for use in radiation treatment of cancer patients. The company, founded in 2004, delivers on its vision of transforming radiation therapy by making proton therapy accessible to patients worldwide with its innovative S250 Series of Proton Therapy Systems. Based in Littleton, MA, Mevion has international offices in the United Kingdom, China and Japan.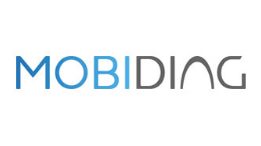 Mobidiag
Mobidiag is a Finnish-French biotechnology company with subsidiaries also in Sweden and UK. Specializing in developing and marketing innovative solutions for molecular diagnostics of infectious diseases. Established in 2000, Mobidiag has served the European clinical diagnostics market with its multiplex Prove-it™ product family since 2008. In 2013, Mobidiag merged with a diagnostic platform developer Genewave. With its broad range of tests and instruments based on well-established PCR technology, Mobidiag allows fast and cost-efficient detection of most common bacteria, parasites, virus and antibiotic resistances to answer any microbiology laboratory requirements. Mobidiag allows fast and cost-efficient detection of most common bacteria, parasites, virus and antibiotic resistances to answer any microbiology laboratory requirements.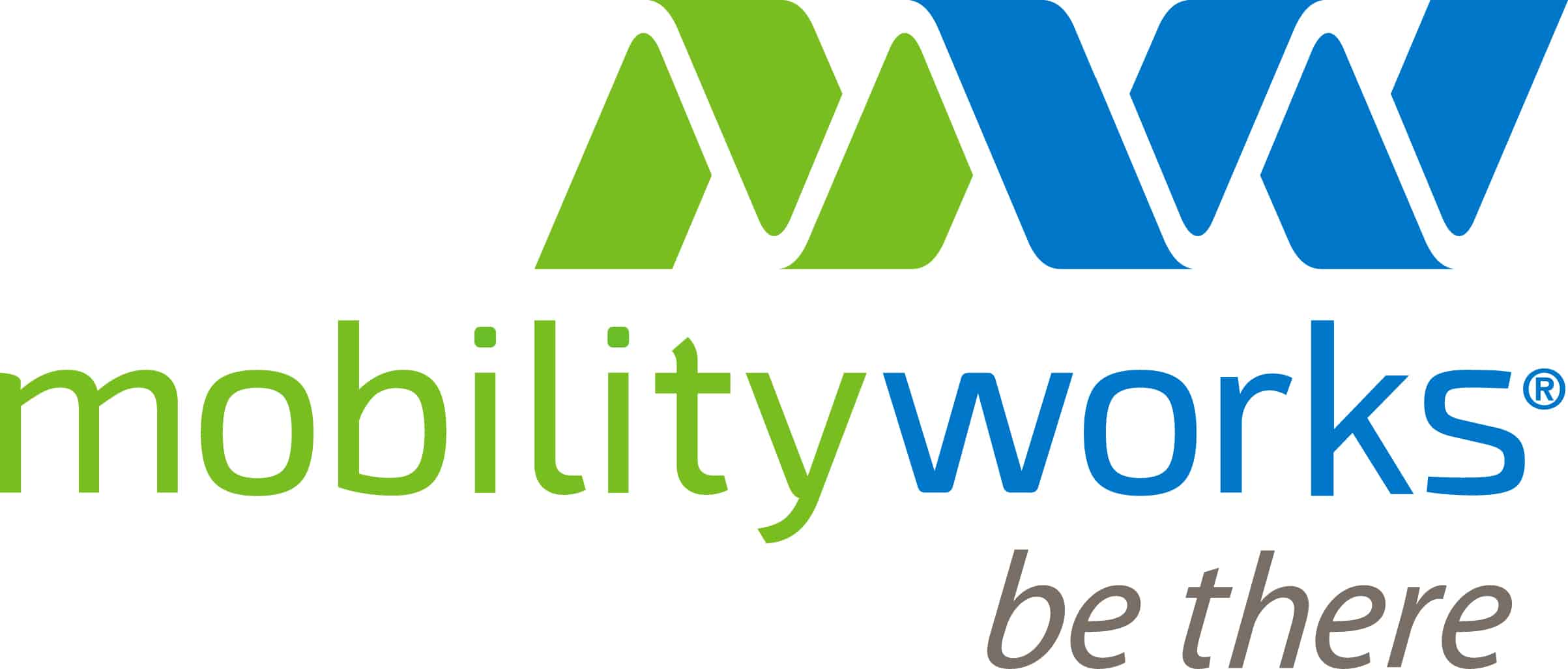 MobilityWorks
MobilityWorks is a leading retail sales and service provider of wheelchair accessible vans, cars, and SUV's. Through their national network of over 90 locations, they have the largest inventory of vehicles, along with other products that improve mobility. Through their personalized approach, they work with each customer so that they receive the best solution for their needs. They believe every person deserves to be connected to who and what matters most in their lives. MobilityWorks is also a leader in the sales of commercial wheelchair vans to Healthcare, Senior Living, Non-Emergency Transport, and other markets. Their manufacturing division (Driverge) has facilities in Ohio and Kansas which are Lean Certified and build vans of unparalleled safety and quality. Driverge works closely with OEM partners Ford, Ram/Chrysler, Mercedes and Toyota to build on more vehicle platforms and offer more upfit choices than any other manufacturer. For more information, please visit their website: https://www.mobilityworks.com/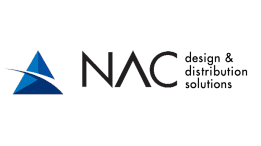 NAC Semi (NAC Group, Inc.)
NAC Semi, based in St. Petersburg Florida, is a global electronic component design services and distribution company that bridges the gap between the catalog houses and large fulfillment distributors. Their diverse line-card supports the design needs of customers in these specific market segments: Power, Mil-Aero, Hi-Temp Industrial, Networking, Electric Vehicles and more. NAC specializes in solutions that aid both sales and a demand creation for distribution services in the task of building mutually beneficial partnerships with customers and suppliers.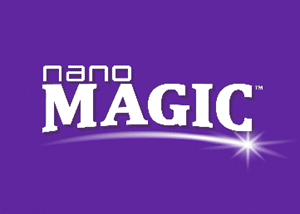 Nano Magic
Nano Magic, now located in Bloomfield Hills, Michigan, provides innovative solutions to protect, enhance and care for high performance lens surfaces through best-in-class products in the areas of specialty cleaners, anti-fog surface treatments, and nanotechnology coatings.

A 25-year-old company, Nano Magic does their own manufacturing, lab research and distribution. Nano Magic has highly experienced R&D chemists and nanotechnology enhances product development. Nano Magic's US based manufacturing plants allow them to develop, manufacture and market through B2B/B2C channels.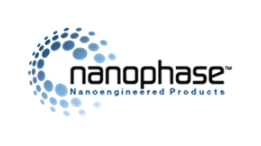 Nanophase
Nanophase Technologies (Romeoville, IL) is a publicly traded company that develops, manufactures and sells an integrated family of nanomaterial technologies focused on market and customer applications. These engineered nanomaterial products address a wide variety of markets including Surface Finishing, Exterior Coatings, Personal Care, Plastics, Scratch Resistant Coatings and Textiles. The company's mission is to enable innovative products that improve people's lives. Along with its manufacturing location in Romeoville, Nanophase also has manufacturing operations in Burr Ridge, IL. Both of these facilities are certified under ISO 9001:2008 and ISO 14001:2004 standards.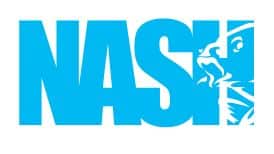 Nash Tackle
Nash Tackle is a renowned company specializing in fishing tackle and equipment. They design and manufacture a wide range of fishing gear, including rods, reels, lines, baits, and accessories for anglers. Nash Tackle is well-known in the angling community for producing high-quality products to enhance the fishing experience. Nash Tackle's headquarters are located in Romford, Essex, England, United Kingdom. For more information, please visit their website: https://www.nashtackle.co.uk/en/

Nobelus Group
For over a quarter of a century, Nobelus® has led the way of discovery in the print, publishing, and packaging world. They offer custom laminating solutions to print service providers, prime label manufacturers, and more, equipping them to use specialty finishes to create memorable customer-facing products. From concept to completion, Nobelus helps customers get the laminating supplies, equipment, and information they need to produce high-quality pieces and expand into new markets.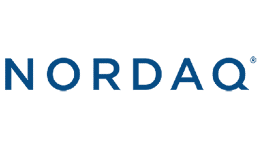 Nordaq Water
Nordaq Water Solution, based in Sweden, offers a superior tasting fresh-water product that is also good for the environment. Used by some of the finest hotels and chefs around the world, Nordaq delivers an environmentally sustainable and profitable premium water solution that enhances fine food and wine. A top tier Michelin guide winner, Nordaq has a high-profile client list that includes Mandarin Oriental and Marriott hotels and Seaborn Cruise Line.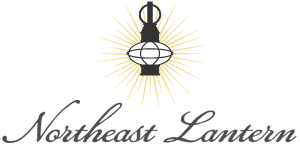 Northeast Lantern
Northeast Lantern exists to provide high quality solid brass and copper lighting fixtures through highly skilled and dedicated employees, excellent customer service and proficient manufacturing processes. Northeast Lantern offers a lifetime guarantee and unique ability to customize any fixtures to ensure confidence and satisfaction with customers. Northeast Lantern continually innovates and improves American made lighting fixtures to maintain a competitive edge in the industry and keep up with market demands. Over 20% of the company's lanterns are custom. Northeast Lantern sells their finely crafted products through a network of US and Canadian authorized dealers.

Nox-Crete
When Nox-Crete Products Group introduced the world's first chemically active form release agent in 1956, they revolutionized the concrete forming industry. Today, Nox-Crete manufactures a full line of specialized concrete construction products, including form release agents, tilt-up bondbreakers, flooring products, water repellents, decorative sealers and patching materials. Contractors, architects and project owners rely on Nox-Crete as a trusted source for high performance products.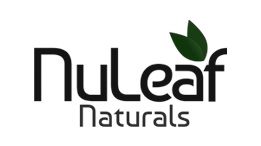 NuLeaf Naturals
NuLeaf Naturals, a Colorado company, produces an all-natural, fully organic CBD product line. Their cannabinoid wellness product line is developed and sold online so that CBD can be accessible for consumers.

NuLeaf's Natural Wellness product line is pure, derived from specially bred therapeutic hemp plants, grown on licensed farms. Whole-plant extracts are used in the manufacturing process through sustainable farming practices, assuring the purity of the product. Using advanced cloning technology, NuLeaf holds to only natural genetic strains that ensure a safe yet regulated product with ideal potency and consistency.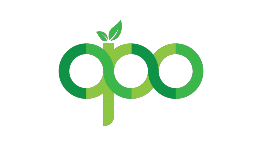 OnePointOne
OnePointOne, headquartered in San Jose, California, is revolutionizing 'vertical' farming by building the world's most technologically advanced agricultural cultivation platform. On a mission to unleash the power of plants to sustainably feed the world's populations, OnePointOne's cutting-edge innovations in AI, automation and plant science successfully reimagine and manage their vertical farm B2B business model.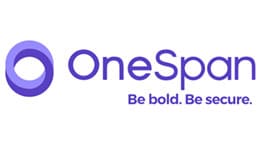 OneSpan
OneSpan, a trusted global leader in high performance Cloud Identity Platforms, offers a cloud solution that both simplifies and secures the user's digital journey. From accurate verification of the user's identity, to fraud detection, secure account openings and transactions, to eSignature document signing, OneSpan gives clients exceptional and secure service. Working closely with leading service companies, OneSpan collaborates to integrate and deploy trusted Identity Platform and Solutions.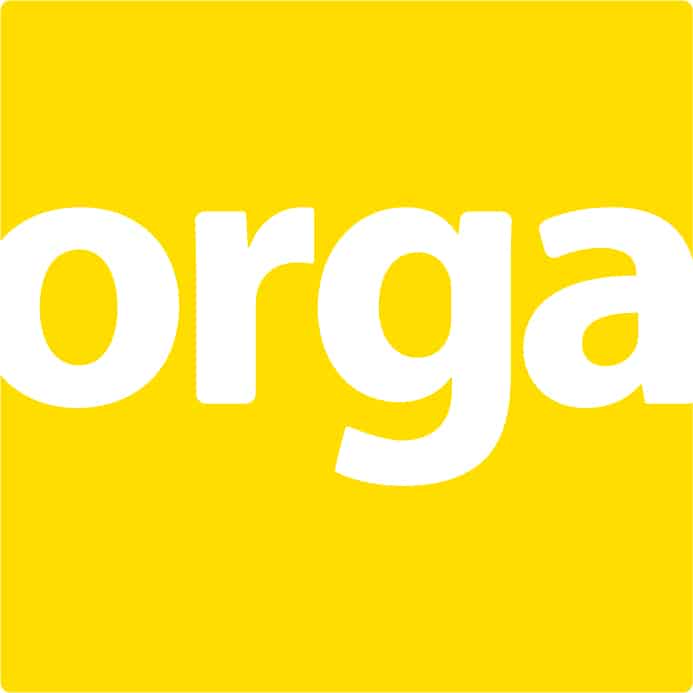 ORGA
Orga develops and manufactures smart offshore and onshore obstruction marking, CAP 437 helideck lighting, aids to navigation and remote power supply systems. Their product portfolio consist of marine lanterns, foghorns, visibility sensors, Circle-H (TD/PM), status lights, windsocks, aeronautical obstruction lights, solar panels, and a comprehensive range of explosion proof services and support capabilities.

OSI
Osoth Inter Laboratories Co., Ltd. (OSI), headquartered in Thailand, is a high-quality manufacturer of pharmaceutical and dietary supplements and a subsidiary of the SAHA group, a multi-business/cosmetics and consumer product manufacturer.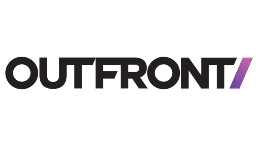 OUTFRONT Media, Inc.
OUTFRONT Media is a New York based media company. One of the largest outdoor media companies in the United States, with a growing presence in Canada, OUTFRONT has offices in over 140 markets. Named in Newsweek's Most Responsible Companies of 2021, OUTFRONT is a recognized member of Certified Great Places to Work. Their product can be viewed in over 500,00 billboards and transit displays nationwide.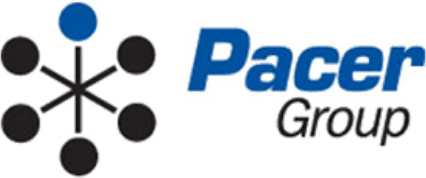 Pacer Group
Established in 1979, Pacer Group (Sarasota, Fla.), is a leading wire and electrical cable manufacturer that offers custom electrical products, value-added solutions and parts distribution. The Pacer group of companies has expanded beyond its traditional marine industry focus at its 42,000 square-foot manufacturing, assembly and warehouse complex in Sarasota. Our array of capabilities begins with wire and cable manufacturing and progresses with customer focused solutions such as battery cable assembly, wire harness assembly, instrument and dash panel design, and complete electrical system integration.

Perpetua Advisors
Perpetua Advisors helps manufacturers digitally transform their business eco-systems through the effective expansion of reliable data. Core to their success is helping clients pivot away from traditional technology solutions that deliver siloed and fragmented data and move towards achieving long-term digital transformation success using unified data. Hear from Chief Digital Officer & Co-Founding Partner, Mike Wind, to learn how Perpetua advises their customers on the selection of a proven cloud platform with Salesforce and Rootstock to deliver one common data model that empowers customers and suppliers with timely, high-quality data.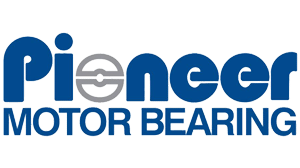 Pioneer Motor Bearing
Pioneer Motor Bearing provides original equipment manufacturers (OEMs) and end users with first-class bearing engineering, manufacturing and repair expertise. Its mission is to help them design, build, maintain and upgrade large rotating equipment to operate more efficiently and reliably over an extended life. Products include turbine and generator bearings operating in nuclear power stations, very large vertical guide and thrust bearing assemblies operating in some of the largest hydroelectric plants in North America, patented designs for small tilting pad radial bearings for high speed lightly loaded rotating machinery, and new and repaired bearings for the U.S. Navy.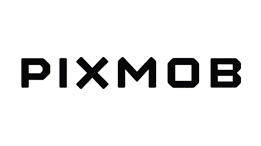 PixMob
PixMob raises the bar on any crowd lighting experience with ground-breaking technology. They are one step ahead of crowd lighting trends, giving an audience a 360-degree sensory experience. A specialized 'moving-head' technology is their ultimate tool – allowing PixMob to deliver on never-before-seen lighting effects. They empower lighting designers, performers and audiences to have a fantastic crowd event experience by bringing crowd immersion to a whole new level. PixMob's design flexibility, technology and illumination capacity leads the way in spatialized crowd effects.

Plumb Signs
Founded in 1982, Plumb Signs provides design, project management, fabrication, installation of interior and exterior signage. With a robust team of branding consultants, designers, project managers, and one of the largest install crews in the Pacific Northwest, they are your true signage and lighting partner.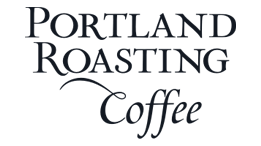 Portland Roasting Coffee
Portland Roasting Coffee strives to offer approachable, delicious, and exciting coffees. It works with farmers and importers around the world and holds itself and its producers to very high standards. The company creates roast profiles that retain a sense of place, enhanced by the talents of its roasting team. Every coffee is roasted carefully and intentionally. Team members taste every roast to ensure it meets company standards. This care and attention reflect the company's dedication to providing customers with the highest quality coffee possible. The company also strives to enhance the lives of people living in its coffee-farming communities.
Proluxe
Proluxe, a leading manufacturer of dough presses, and stone hearth ovens, is headquartered in Perris, California. Catering to high-end commercial kitchens in well-known restaurants around the world, Proluxe leverages cloud solution technology to deliver efficient, high-performing machines. Proluxe has cutting-edge equipment that cuts costs and increases output, without sacrificing food quality. Using both Salesforce Sales Cloud and Service Cloud, Proluxe credits Rootstock cloud platform ERP in their success in managing and increasing manufacturing and sales.

Promat Inc
With 60 years of experience our portfolio and engineering services, Promat have become synonymous with quality and reliability in the field of passive fire protection, and thermal and acoustic insulation, offering sustainable solutions that protect lives and assets, enhance comfort, optimise processes and reduce the loss of space and energy to an absolute minimum.

Precisional
Precisional is a global platform focused on precision measurement and data solutions driving efficiencies in the most demanding infrastructure end markets. The company aims to accelerate the pace of innovation and growth with the focus of resources and investment on these core businesses supported by The Jordan Company.

Pro-Tech
Pro-Tech Manufacturing and Distribution, Inc. (Rochester, NY) revolutionized the snow and ice management industry when they launched the Rubber Edge Sno Pusher in 1994, which has helped thousands of snow and ice companies across North America move more snow faster, thereby increasing efficiency and profitability. Since then, they have never stopped working to craft the perfect containment plow, striving to increase the already extreme durability and functionality of their product line.

Protempis LLC
Protempis offers solutions providing precise time and synchronization, for telecommunications, communication systems, data centers, financial networks, utilities, factory automation, security and other infrastructure. Their products are based on our long heritage of GNSS timing expertise, with solutions that include timing solutions based on GNSS and PTP.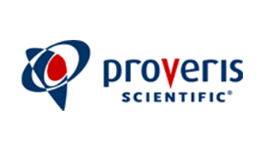 Proveris
ProVeris Scientific supports nasal and aerosol drug developers by providing a testing protocol, patented instrumentation and methodology, and a software platform that unifies all test methods, data and analyses. The company also performs on-site customized training for best practices. Founded in 1995, ProVeris is headquartered in Hudson, Massachusetts.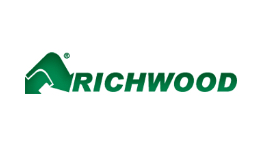 Richwood
Richwood designs and manufactures premium conveyor solutions for the worldwide bulk material handling industry. For over 30 years the busiest mines in the world have put their confidence in the company's problem solving expertise.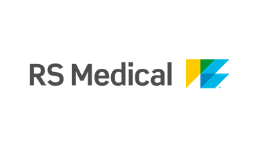 RS Medical
RS Medical (Vancouver, WA), founded in 1990, has been recognized as a leader in electrotherapy and bracing solutions for pain management and has helped more than 1.5 million patients. Today, RS Medical offers a durable medical equipment portfolio focused on providing patients with alternatives to medication for pain management and muscle rehabilitation, since pain and musculoskeletal disorders aren't resolved with a single treatment or modality.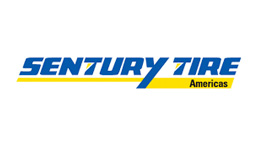 Sentury Tire
Sentury Tire is a mass producer of passenger, crossover, sport utility, commercial van and aircraft tires. Ranked among the top 75 tire companies in the world, Sentury is known for two popular consumer brands, Landsail and Delinte. They produce a full range of summer and winter tires for passenger cars, high performance vehicles, SUVs, CUVs, light trucks and off-road vehicles. Innovative tire designs and compounds spearheaded by a European technology team have helped build their name and reputation as a reliable, middle to high-end brand.
Sorgente
Sorgente is a healthcare company that specializes in the field of medical nutrition. The company provides prescription and treatment services for patients at their homes such as metabolic preparations, drinking nutrition, tube feeding, and KinderCare.

SpaceCool
SPACECOOL develops and manufactures a high-performance, high-durability, optical film that blocks heat from sunlight and the atmosphere and suppresses heat absorption. It also radiates to space, discarding heat and making it lower temperature than the ambient air with zero energy. The company is aiming to create a sustainable society with high-performance products that mitigate global warming and improve comfort and safety.

Spectra Precision LLC
Spectra Precision supplies precision tools and solutions to the construction and surveying markets to enhance productivity. Solutions incorporating laser and optical instruments target general contractors and specialty contractors serving large and small commercial job sites as well as residential builders and remodelers. Spectra Precision products are well known for their technology, quality, ease of use and ruggedness. In addition, Spectra Lasers products benefit of a strong support through the world's largest network of repair centers. All of this makes Spectra Precision the brand of choice for construction site prep and surveying tools.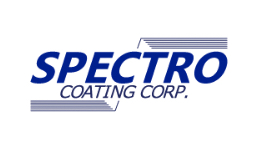 Spectro Coating Corp.
Spectro Coating Corp. is the Source for Quality Roll-to-Roll Flock Products. Roll-to-roll flocked materials are crucial components to a variety of products and packaging. Flock is a versatile, durable, and decorative material that can be easily customized, making it ideal for a wide range of markets and applications, including: Digital Printing Commercial Décor Automotive Military Fashion Industrial, Environmental, & Medical Packaging, Display, & Promotional Products As a leading manufacturer of roll-to-roll flocked goods for over 20 years, Spectro Coating Corp offers unparalleled knowledge and experience in the design, development, and manufacture of high quality flocked materials for virtually any retail, commercial, or industrial application.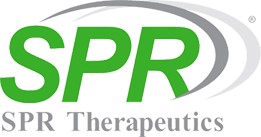 SPR Therapeutics
SPR Therapeutics is committed to improving the lives of millions of pain sufferers with its peripheral nerve stimulation (PNS) platform technology poised to be the standard of care and ultimately, the treatment of choice for pain management.

Led by a world-class team of scientists, physicians, and business professionals with a track record of commercializing innovative neurostimulation products, SPR's PNS therapy for acute and chronic pain management provides a non-narcotic, reversible, safe, effective and more affordable alternative to addictive opioid medications and invasive surgeries.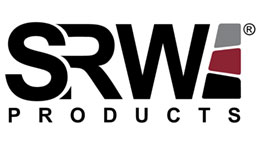 SRW Products
SRW Products is a family owned dealer-based company that provides hardscape and concrete products. Hardscaping is a process done by hand to create landscaping walls, stairs, and paths. Located in Princeton MN, with distribution centers in the Northeastern and Southeastern United States, SRW has 30 years of leadership in providing exceptional hardscape products and service. SRW's Product line has evolved to include geogrid, fabrics, diamond blades, and sealers, in addition to a multi-line product mix for all hardscape needs. They also provide planning, building, and maintaining services for any hardscape project.

Star Milling
Star Milling Company manufactures nutritious, high-quality animal feed sold through most feed stores in the western United States. Star Milling products are sold under the well-known brand names: Ace Hi, Integrity, Kelley's, Ultimate Show Feed and Ultra Balance. Family-owned and operated, this three-generation feed mill has an exceptional reputation for products of premier quality. Their best practices in manufacturing this product. Star Milling has the equipment and the technical knowledge to produce a wide range of feeds for many species that other suppliers lack. Having a full manufacturing line of dog, cat and various commercial animal food products, Star Milling has top-of-the-line computer systems, automation, state-of-the-art robotics and warehouse capacity.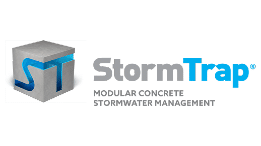 StormTrap Solutions
StormTrap is global enterprise based in Romeoville, Ill, USA. They provide cutting-edge technology and cost-effective stormwater management solutions for issues related to run-off and protection of waterways while upholding the integrity of the property. StormTrap solutions are adept at issues of detention, infiltration, water treatment and rainwater harvesting systems. Their stormwater management solutions deploy proprietary technology that is easily installed and maintained and meets all custom stormwater and CSO management requirements in the US and abroad.

Strong Technical Services
Strong Technical Services began as a service provider of sound reproducers for film projectors in the 1930's and today supports all of the cinema equipment sales, engineering and service from its original heritage. STS is headquartered in Omaha, NE, employs more than 70 customer facing engineers and field service technicians who service every major cinema equipment OEM in the industry.

Summit Imaging
Summit Imaging (Woodinville, WA) is a technology-focused ultrasound medical equipment support company. It offers end-to-end customer support, including hands-on training courses, fast repairs, high quality parts replacement, free 24/7 technical support, the longest warranty on parts and services in the industry and the ability to diagnose most problems over the phone in under 7 minutes. Summit Imaging constantly strives to improve the customer experience and because of their outstanding reputation, has grown by over 60% year over year to become the very best in their industry. The company recently received ISO 13485:2003 and ISO 9001:2008 certifications from The National Standards Authority of Ireland (NSAI) for its repair and support services of ultrasound medical equipment.

Sunstreet Energy Group
Founded in Houston, TX in 2012, Sunnova strives to create a better energy service at a better price providing installation, maintenance, repair, leasing, and rental of renewable energy gneration equipment. As a leading residential solar and energy storage service provider, with customers across the U.S. and its territories, Sunnova is driven by the changing energy landscape, technology advancements, and demand for a cleaner, more sustainable future to help pioneer the energy transition.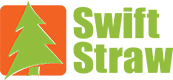 Swift Straw
Swift Straw has earned its reputation as "the ground cover specialists" in the American Southeast. With a focus on pine straw and mulch products, the largest beautification components for landscaping nationwide, Swift Straw has created a method to package pine straw in compact easy-to-handle bales that allow for new market expansion across the country.

Headquartered in Atlanta, GA, Swift Straw is the largest pine straw distributor in America. They ship and install pine straw and mulch products to a diverse client list of landscapers, private and commercial real estate projects, hotels, homeowner associations, schools, parks, and more.

Transaction Network Service Inc.
Since 1990, Transaction Network Services has been a leading global provider of data communications and interoperability solutions. Their global network and innovative value-added services enable transactions and the exchange of information to many of the world's leading retailers, banks, payment processors, financial institutions and telecommunication firms.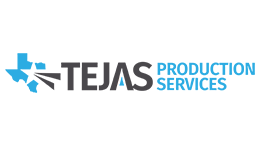 Tejas Production Services
Tejas Production Services fabricates and repairs oil and gas surface production equipment, steel shells and other fabricated steel equipment. Formed in 1994, Tejas prides itself on consistency, deliverability and quality. Its 75,000 square feet of warehouse space on 32 acres hosts a team of professional welders who can create, maintain and service equipment according to the American Society of Mechanical Engineers (ASME) codes and standards, National Association of Corrosion Engineers (NACE), and 14C specifications.

Thorp Equipment
Thorp Equipment manufactures custom stainless steel products, using professional-grade plastics and animal management systems, serving customers in the agriculture and R&D sectors worldwide.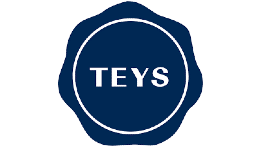 Teys USA
Teys USA, headquartered in Chicago, Illinois, is a leading provider of innovative animal protein in supply chain solutions. Teys predominately imports and sells meat to retail, foodservice, and food manufacturing companies. Teys produces annually 1.7 billion beef meals that feed people around the world. They link Australian producers with global customers, especially those in North America. Teys exports to over 60 countries, with a network across three continents through a partnership with the Cargill Corporation.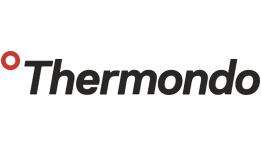 Thermondo of Germany
Thermondo is a fast-growing Heating Engineering and Installer based in Berlin Germany. Providing a complete heating system from pricing to installation and full maintenance,Thermondo gives customers a fixed pricing plan adjusted for the local subsidy. They offer the highest quality in both parts and engineering. Thermondo will do all installation including the dismantling of the older system when required.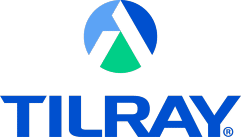 Tilray
Tilray, Inc. is a leading global cannabis-lifestyle and consumer packaged goods company with operations in Canada, the United States, Europe, Australia, and Latin America that is changing people's lives for the better – one person at a time – by inspiring and empowering the worldwide community to live their very best life by providing them with products that meet the needs of their mind, body, and soul and invoke a sense of wellbeing.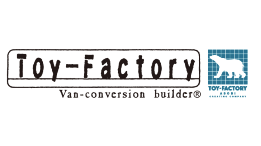 Toy Factory
Toy Factory has a surprising name for a manufacturer that does not make toys. An award-winning manufacturer of vacation vehicles, Toy Factory tailored its name to represent the spirited experience of the vacationing families who buy and enjoy their campervan products. This Japanese manufacturer makes and sells campervans to very high standards and specializes in made-to-order. Toy Factory imports and sells vehicles and vehicle accessories globally. Known for its high-quality engineered insulation, their craftsmanship is based on partnerships with major manufacturers such as Toyota, Sharp and KYB Corporations.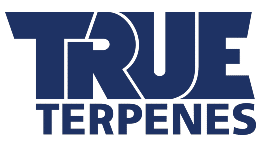 True Terpenes
True Terpenes, based in Portland Oregon, is a terpenes and cannabinoid manufacturer of the two compounds found in cannabis products. When used together, these compounds help produce the product's synergistic effect. True Terpenes is touted as an industry trendsetter with a blend that has become a benchmark for quality, product compliance and education. Their special formulation is fully tested and certified pure, and formulated and blended in cGMP facilities.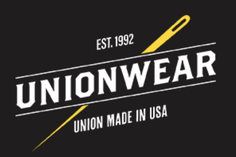 Unionwear
Unionwear is the trade name, URL and DBA of New Jersey Headwear Corp., which manufactures and embroiders headwear, bags, accessories, work wear and safety gear. Unionwear currently operates a 45,000 sq. ft. manufacturing facility in Newark. Unionwear sells through a nationwide network of several hundred promotional products distributors. As the premium paid for domestic production shrinks, more and more markets are enforcing labor standards in their procurement, such as colleges, federal, state, and local governments, as well as corporations with strong union workforces – for employee gear, and non-profits. For the past ten years, Unionwear has focused on providing products to clients requiring products to be made in the USA and is not forced to compete with imports on price. The US military and federal government accounts for half of the business with clients like labor unions and presidential campaigns representing much of the balance.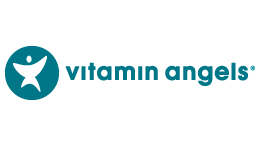 Vitamin Angels
Vitamin Angels has fought to protect pregnant women, mothers, and young children from chronic malnutrition, since 1994. This year, it will provide life-saving vitamins and minerals to over 70 million women and children in 70 countries and in the U.S. Both Charity Navigator and GuideStar give Vitamin Angels their highest marks for financial transparency.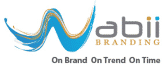 Wabii Branding
Wabii Branding exists to boost the appeal of your companies' brand, by-way of the exquisite selection, design and distribution of relevant, cutting-edge products from promotional product (swag), retail brands (merch), branded apparel and uniforms (fashion), Wabii delivers on-trend ideas tailored to the clients' need and budget. They offer a diverse assortment of services ranging from same-day, customized product production to the design, creation and maintenance of full-service e-commerce company store platforms.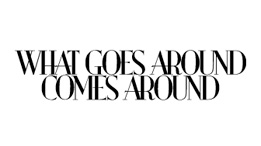 What Goes Around Comes Around
What Goes Around Comes Around (WGACA) famed for selling high-end vintage purses, is the leading global purveyor of truly authentic luxury apparel from coveted upscale brands.

What Goes Around Comes Around is a lifestyle. Focused on buying the best in luxury craftsmanship and premier vintage, their mission is to create a sustainable marketplace where the finest collection of pristine pre-owned luxury and vintage pieces can find new homes.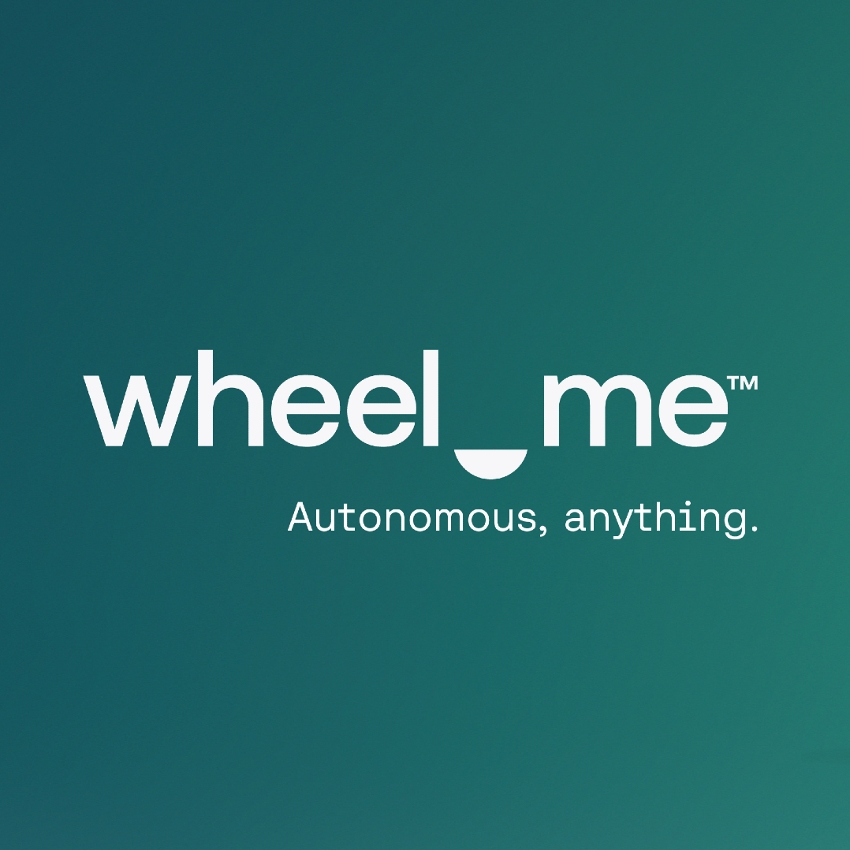 Wheel.Me
Wheel.me is a robotics and IoT company that helps people improve the way they live and work by enabling "everything" indoors to move effortlessly on smart wheels. The company was founded in Oslo 2013 and its products are produced and assembled in Norway.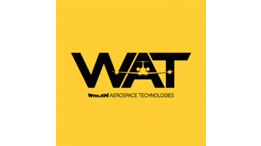 Whelen Aerospace Technologies
Whelen Aerospace Technologies (WAT) is a recognized global leader in high-end lighting products for the aerospace industry. WAT is a resulting merger between Whelen Engineering's Aviation Division and LoPresti Aviation in Sebastian, Florida. Whelen claims a rich, 65-year history in technological innovations, and has an experienced staff of designers, and engineers. Focused in the manufacture of high-quality products that provide safety, visibility, and recognition for aircraft across all platforms, they work closely with OEM and service provider networks. All products enhance the pilot experience, providing safety of flight for a wide variety of STC and PMA approved speed modifications for general aviation aircraft.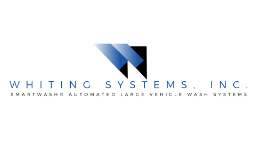 Whiting Systems
Whiting Systems is the global leader in large vehicle wash systems. They manufacture the best automatic large vehicle wash systems and cleaning detergents while providing service, reporting, and analysis through individual account managers and a trained service team.

Zaxis
Zaxis, headquartered in Salt Lake City, Utah, manufactures and engineers the finest in leak testing equipment and precision pumping technologies. The experts in leak testing equipment, Zaxis also designs and manufactures a wide range of devices and assemblies from medical aspirators to industrial components, and various products for automotive and other industries.

Zaxis leak testers can be placed near any test fixture to deliver excellent data collection and storage capabilities to permit traceability and record keeping.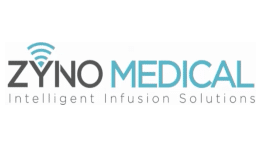 Zyno Medical
Zyno Medical (also known as Zyno Solutions) is based out of Natick, MA. They have manufacturing facilities in Shanghai, China and are known as a leader in providing IV infusion technology. Zyno Medical is dedicated to delivering intelligent infusion solutions that provide the highest quality of patient care and safety. In today's challenging healthcare environment, infusion pump providers need to deliver on both intelligent technology and efficacy since the pump is a vital component in the proper management of assets and cost control.