Pioneer Transforms Business with Rootstock Cloud ERP and Salesforce CRM
Ten years ago, Pioneer Motor Bearing decided they wanted to move their business systems to the cloud. They knew it would give them the ability to more easily update and customize systems to fit their business needs. What they didn't know was how the combination of Salesforce and Rootstock Manufacturing would help them transform their business ten years later.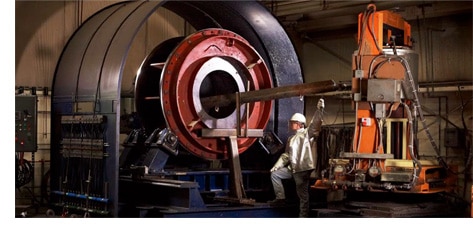 Their Journey to the Cloud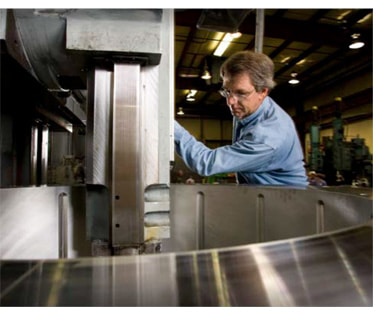 For 100 years, family-owned Pioneer Motor Bearing has been repairing, manufacturing and designing fluid-film bearings for the power-generation and industrial markets. Along the way, the company implemented an on-premise ERP solution. They hoped it would help them manage their operations more efficiently and provide automated processes, but much of the business was still done on paper.
The benefits of moving to the cloud became clear in 2010 as the world shifted towards software as a service. "We immediately saw the potential in adopting the Salesforce Platform," says Jeremy Bardet, Finance and Systems Manager. "We loved its flexibility, the ability for us to design exactly what we wanted, while also providing best-of-breed security."
It was just pure double-entry. We were running two separate systems, and not only that, we couldn't go to a single page for a full view of our customer.
– JEREMY BARDET, FINANCE AND SYSTEMS MANAGER
Legacy ERP holds them back
Bardet knew that getting a 360-degree view of a customer would help the company improve their customer relationships and provide quick access to the information that the customer cared about. Their incompatible on-premise ERP system just couldn't do that.
Pioneer was looking for a streamlined order processing system that allowed them to move seamlessly from RFQ to quote to sales order. But when Pioneer won a sales opportunity, they had to re-enter all of the same product information in their on-premise ERP software.
Estimating, which is important in a job-shop environment like Pioneer, still required lots of manual processes and didn't capture historical customer information in one place. They needed to repeat customer and product information in all the manufacturing steps on an estimate, and calculate costs manually.
According to Jeremy Bardet, "It was just pure double-entry. We were running two separate systems, and not only that, we couldn't go to a single page for a full view of our customer."
Bardet wanted to learn more about the company's operations, including the manufacturing shop floor and capacity. "I couldn't study any of it because I couldn't get to the information I needed," says Bardet.
Reporting became another issue. "Our reporting structures needed change. Once we had Salesforce running the front end, we saw how easy it was to customize reports in Salesforce. We knew that if we could consolidate our systems under one roof, reporting would become so much easier," says Bardet.
Upgrade, Customize, Integrate?
Upgrading the old on-premise system was a costly proposition. To upgrade the system and stay current with the latest versions required a new $15,000 server. To compound the problem, this new hardware wouldn't run Microsoft Server 2000, the operating system their legacy ERP system was built on. Additionally, all of the software enhancements needed to support the on-premises infrastructure added to the cost, so the company kept delaying upgrades.
As Bardet describes it, "Years went by, and all of a sudden, we were eight versions behind." The company realized that it would take major implementation work and disruption to their business just to keep their on-premise ERP system active. Pioneer's final straw with their on-premise system came when they tried to customize it. They wanted to add a checkbox to their sales orders to track something new. Their on-premise software provider quoted $900 for this small enhancement.
This was not acceptable to Bardet, knowing how easily he could make a similar change himself in Salesforce.
We decided to go all-in with a modern ERP system rather than continue to pour costs and IT complexity to extend the life of an ancient, clunky system.
– JEREMY BARDET, FINANCE AND SYSTEMS MANAGER
What about integrating Salesforce with their on-premise system?
Bardet had a couple of technical calls with their on-premise ERP provider to discuss the prospect of integrating with Salesforce and was quickly discouraged. Bardet clearly saw the problems ahead. Anytime Pioneer wanted to make a change, they would have to make sure that the integration didn't break something else. Would their business be at a standstill because Pioneer renamed a field or if one of the systems released a new version? An integration would require a small team of IT professionals to manage scheduled batch updates from one system to another. Integration was out.
"We decided to go all-in with a modern ERP system rather than continue to pour costs and IT complexity to extend the life of an ancient, clunky system."
Cloud ERP on the Salesforce Platform
Pioneer didn't just want to be in the cloud, they wanted to be on Salesforce in order to consolidate the company's systems on one platform. If an app was not native to Salesforce, the company would only consider using it if it was cloud-based and could be integrated with Salesforce right out of the box.
They also wanted to reduce their reliance on IT support. With on-premise ERP, they depended on one outside IT consultant to keep their systems up and running, and secure. Bardet explains the problem: "If he was off the grid on vacation and our server went down, our business would be at a complete standstill." Bardet knew that getting ERP on the cloud would give them the ability to more easily update and customize their systems.
Choosing Rootstock
Pioneer's search for a compatible Cloud ERP solution led them to Rootstock Software. They chose Rootstock Cloud ERP not only for its compatibility with Salesforce (Rootstock is 100% native to the Salesforce Platform), but for its ability to support their business.
They saw that the leadership team at Rootstock had decades of manufacturing experience and their deep knowledge instilled confidence.
Supporting Job Shop Manufacturing and Repairs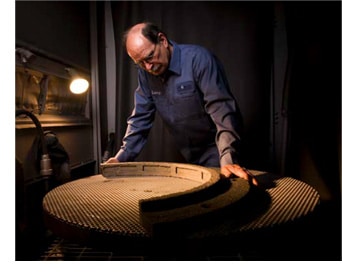 Pioneer appreciated Rootstock's ability to handle every manufacturing mode and operating environment, especially the needs of a job-shop.
Because Pioneer is also in the repair business, functions like scheduling, capacity planning and the ability to track work centers, labor and job costing were important considerations.
"We needed something that could be more flexible." says Bardet, "We create work orders from sales orders, but we also needed a system that would let us create sub jobs and allow us to change things on the fly when the scope of the work changed. We also needed the ability to have alternate routings for a particular item, because on one order we might make it as a new part and on another order we are repairing that same part. Rootstock allows us to have this flexibility when building our routers and extracting operations from a Routing Master."
We needed something that could be more flexible. Rootstock allows us to have this flexibility.
– JEREMY BARDET, FINANCE AND SYSTEMS MANAGER
Ease of Customization
Especially important to Pioneer was the ability to configure the applications to meet their specific needs, without costly development.
Because they were already using and customizing Salesforce CRM, "I was able to go to my normal Salesforce developers, who had no experience with Rootstock, and show them the Rootstock documentation," says Bardet. "They just ran with it and were able to program within Rootstock, and that is a testament to Rootstock's investment in customer success."
Using Rootstock
Since Pioneer went live with Rootstock Cloud ERP in 2015, they've been using many of Rootstock's modules, including sales orders, sales order fulfillment, sales order invoicing, work orders, work order operations, work centers, labor booking, shop floor scheduling, purchase orders, credit memos, and inventory management.
The company also uses Rootstock engineering and project control. Pioneer uses project control to group work orders and sub work orders under one parent, so that they have one big cost container for the project.
As they expected, Rootstock has helped Pioneer become more efficient in several ways:
Manufacturing metrics and sales KPIs that used to take 18 days after the end of the month to report to management, are now available in real time.
Instead of re-entering quotes as sales orders, the company can automatically convert opportunity and product info into sales orders.
Engineering sketches are attached to their route sheets for quick and easy printing. No more need to cut and paste with scissors and glue sticks.
The speed of creating new reports with custom fields takes minutes instead of days.
Building Specialized Apps
One of the things that attracted Pioneer to the Salesforce Platform in the first place is the ease with which they can build their own apps, tailored to their specific needs. For example, many of the products the company manufactures have similar (yet different) manufacturing steps, so they built their own cloning tool that allows users to clone a routing master as well as insert operations from a different item into the current work order.The company built additional tools including:
Labor Booking – Pioneer built a desktop and mobile app to handle labor booking outside of the system. This allowed them to capture data live from the shop floor, which they had tried but failed to do with their on-premise system.
Quality Management – The company used Salesforce tools to configure their own quality management app, which includes non- conformance reporting modules and corrective actions.
Estimates – They built a unique estimating engine, which works like an Excel environment within Salesforce. An estimator enters estimated steps and then the sales team can click a button to roll it into an opportunity product line, which reduces the double entry.
Estimating Queue – The company's estimating team juggles many concurrent estimates and it was difficult for other teams to know the status of estimates without asking. The company created a List View in Salesforce so that everyone could see all the estimates on a single screen. Bardet praises the effort that went into creating the estimating queue, and how it has improved communications and teamwork.
Seamless Integration with other Apps
Pioneer continues to look to the Salesforce Platform for apps to support their business. They chose to use FinancialForce for their financials. FinancialForce integrates with Salesforce and Rootstock out of the box. Pioneer also uses Box.com which has a prebuilt salesforce integration. Box centralized internal corporate documents as well as customer and job data. This significantly reduced Pioneer's need to print and store physical files.
My Salesforce developers were able to program within Rootstock, and that is a testament to Rootstock's investment in customer success.
– JEREMY BARDET, FINANCE AND SYSTEMS MANAGER
A Time of Transformation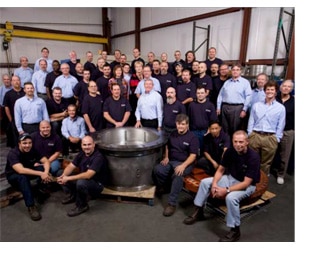 Fast-forward from their initial Rootstock implementation in 2015 to 2019; time to make some fundamental changes to the business. Pioneer was looking at new pricing strategies and new measurements of performance, rethinking how they measure success. They wanted to be able to move quickly. Changes to the business required quick changes to the systems.
According to Bardet, having implemented Salesforce and Rootstock years earlier, allowed them to make quick changes to the business without being hindered by changes to the system. "This included a fair bit of systems development, but NONE that required code," said Bardet. He gives the example of using Rootstock's work order data to feed custom formulas, to measure performance, and then roll it up to the project level. "If I could do it, with no manufacturing system experience, anybody could do it!"
Today, Pioneer is a more flexible and nimble company. They are able to make business decisions with quickly available metrics, based on Rootstock data and their own customizations. The vision of an empowering 360-degree view has become a reality.
Along comes Covid-19
Pioneer serves the electric utility and power generation industry, and is considered an essential business with employees that perform essential services. They needed to stay open and productive while much of the country was shutting down. Fortunately, their office employees could transition to work from home, a model easily supported by their cloud-based infrastructure, Salesforce and Rootstock.
Moving forward with Rootstock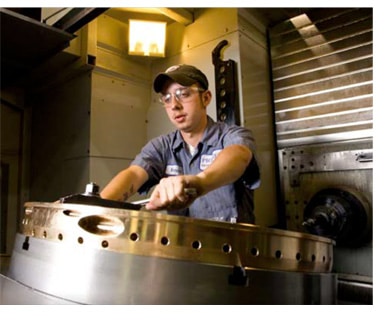 Bardet says he is confident that Rootstock will support their business well into the future. The ability for Rootstock to handle multiple manufacturing environments, means Pioneer can evolve their business without investing in another system.
"We're able to use existing data, create a new field and new formula fields that analyze job performance in a different way," describes Bardet. "It's been wonderful. We'll have a meeting about what we can track and display, and often before the meeting is even over, I'll have the report built and shared. The speed at which we're able to make these changes is a dramatic improvement over our old on-premise system. Now when we get the idea, it's easy to implement."
Pioneer has not only benefited from Rootstock Cloud ERP on Salesforce, it's also benefiting from increased communication and collaboration made possible on Chatter, the Salesforce enterprise collaboration platform, and the Rootstock Community.
Chatter helps drive conversations across Pioneer's entire organization. When an employee posts an estimate to Chatter, it can drive a new conversation about a critical process.
Bardet praises the ease with which the company's employees started using Chatter. "I never had to try to implement Chatter at the company," he says. "I turned it on, and people just ran with it. That's when you know a tool truly provides value to end users." Chatter keeps conversations and the database in context with each other. It's an incredibly powerful development in enterprise databases today.
The Rootstock Community is an online portal designed to connect, facilitate communication, and share information among customers, partners and Rootstock. It lets users log support cases, log and track enhancement requests, access product documentation, release information and FAQs, and most importantly, start product discussions and collaborate with other community members.
Bardet says he's excited about the future of Community as more people connect. "We look at these discussions going on and it inspires us to think about how we want to use Salesforce with our customers. It's been great to see Rootstock invest so heavily in community and customer success over the last few years."
Salesforce and Rootstock allowed us to make quick changes to the business — NONE that required code.
– JEREMY BARDET, FINANCE AND SYSTEMS MANAGER
Summary
Today, every employee at Pioneer uses Salesforce and Rootstock every day.
The vision they had of the benefits of moving to the cloud have become a reality. They have a 360-degree view of the customer, and are using data to continue to transform the business.
"There is no software that matches our needs better than the one we created on the Salesforce platform," says Bardet. "Rootstock and their integration with Salesforce provided the foundation to then develop capabilities that fundamentally drive better business operations and decisions."
Rootstock and their integration with Salesforce provided the foundation to then develop capabilities that fundamentally drive better business operations and decisions.
– JEREMY BARDET, FINANCE AND SYSTEMS MANAGER
Download the Case Study
Click here to download the Rootstock Software Case Study "Pioneer's CRM and ERP now roll smoother on one cloud platform."
About Pioneer Motor Bearing
Pioneer Motor Bearing Co. is a fourth-generation family business that provides turnkey design and upgrade capabilities, and excels in rapid-response, emergency repairs of fluid-film bearings, ranging from the latest U.S. navy ships to nuclear steam turbines.
The company's customers include leading OEMs such as GE, Siemens, Westinghouse, Toshiba, Mitsubishi-Hitachi, and many more. Pioneer also serves most public and private electric utilities in the US, such as Duke Energy, Pacific Gas & Electric, Southern Company, Los Angeles Department of Water and Power, Georgia Power, and TVA.
To learn more about Pioneer Motor Bearing, please visit pioneer1.com.
More Customer Success Stories