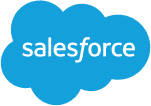 Manufacturing ERP Software on the Salesforce Cloud Platform
Rootstock ERP Software is built on the market-leading Salesforce Cloud Platform, sharing the same cloud and data model. Combined with Salesforce CRM, Rootstock offers one native platform with a singular customer view to grow your business.
Extend and customize with a "clicks, not code" approach
Add compatible applications from the AppExchange
Stay current with new releases and regular updates
Mobile, social, analytics and AI ready
Swift Straw Uses a Native Cloud ERP Platform to Scale Rapid Business Growth
Listen to Jonathan Fienemann, Senior Director of Technology at Swift Straw, on why they selected Rootstock for its modularity and long-term scalability to build a single source of truth for his operations and finance teams.
Cloud ERP Solutions for Manufacturing Industries
Discover the Value of Rootstock ERP
on the Salesforce Platform