MAKE BETTER DECISIONS WITH YOUR MANUFACTURING SIGNAL CHAIN
How to capture, interpret, and balance the digital signals coming into your manufacturing business to make better planning and execution decisions.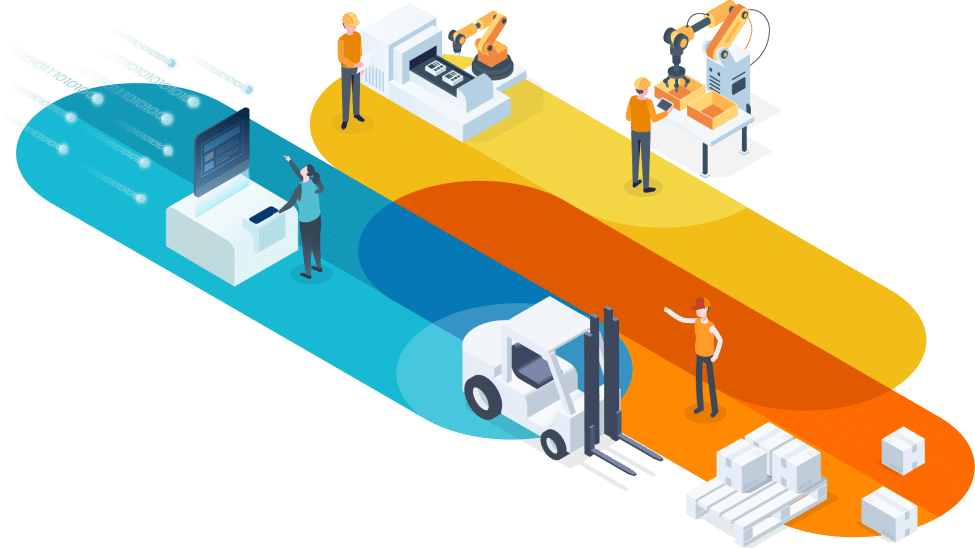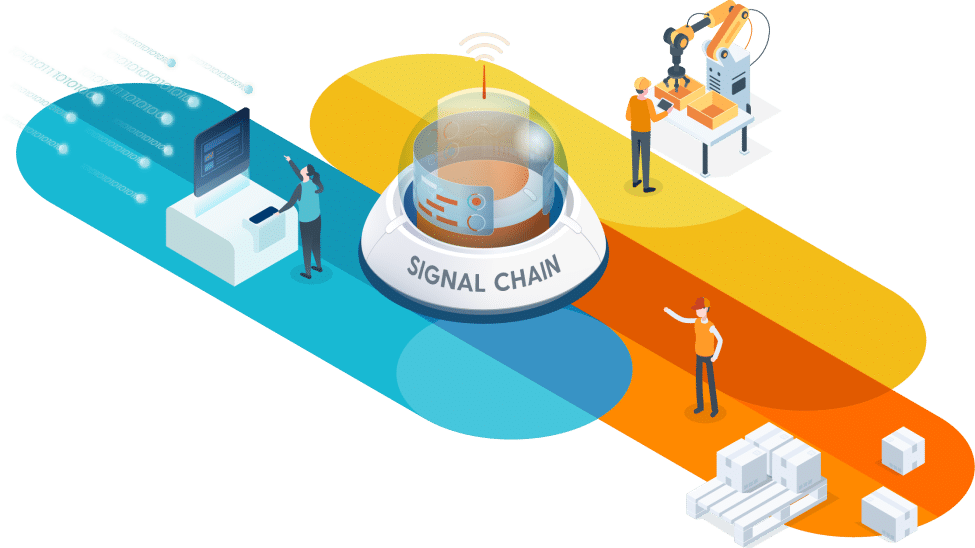 SIGNAL CHAIN
A Decisioning Platform for timely answers
AI-Driven
Predictive
Extended-Enterprise
Real-Time
CRM & DEMAND SIGNALS
Continuity of demand signals for real-time decisions.
Marketplaces
Ecommerce
Point of Sale
Wholesalers
SCM & SUPPLY CHAIN
Greater visibility to sources of supply
Suppliers
Partners
Vendors
Raw Materials
ERP & CAPACITY
Balance production output to customer demand
Balance Supply & Demand
Streamline Operations
Customer Satisfaction
WHAT IS A SIGNAL CHAIN?
A signal chain is representative of real-time demand signals combined with those coming from your supply chain, augmented with artificial intelligence to make better, more timely decisions that improve manufacturing operations.
FROM DATA OVERLOAD TO MANAGEMENT OF A CONSTANT STREAM OF SIGNALS
In today's fast-paced economy, manufacturers struggle to balance capacity against changing demand & supply uncertainty. Signal chain is the stream of critical data from across the manufacturing business. Harnessing these signals can balance supply and demand management, streamline operations, and enhance customer satisfaction.
DOWNLOAD THE BRIEF
Data to make sound decisions
was the number one impediment
to digital transformation initiatives.
– 2023 Survey by Research Firm IDC
– 2023 Survey by Research Firm IDC
YOUR BUSINESS ENVIRONMENT IS TALKING. A DECISIONING PLATFORM ALLOWS YOUR ERP SYSTEM TO HEAR IT.
A decisioning platform connects incoming signals with the appropriate business processes to augment and automate decision-making. A decision platform brings the signal chain, rules, AI, predictive analytics and more together to create more accurate forecasts, reduce risks, achieve goals, and increase planning effectiveness.
DOWNLOAD THE BRIEF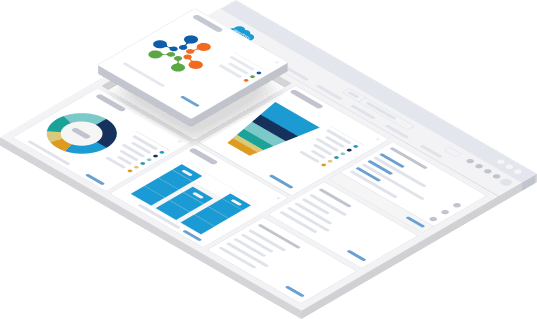 With our platform, we can manage about
140% more capacity
than before.
– Jeff Cash, President
– Jeff Cash, President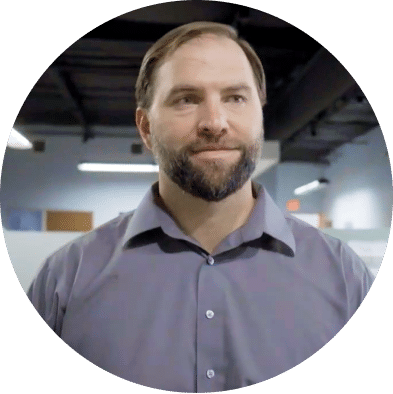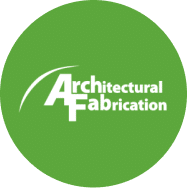 SIGNAL CHAIN 101: CLASS IS IN SESSION
Scroll to the right to learn key concepts and see insightful illustrations—all of which are in the free brief.
THE ULTIMATE BALANCING ACT
Balance inputs and outputs for greater profitability.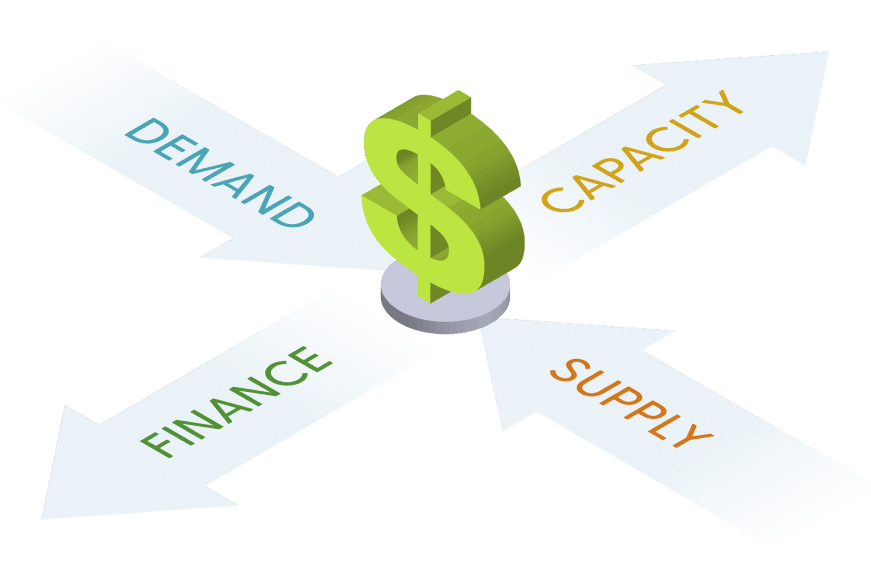 A DECISIONING PLATFORM
Real-time streams for real-time decision making.
PROVEN, SECURE CLOUD PLATFORM
End-to-end control and visibility across the value chain.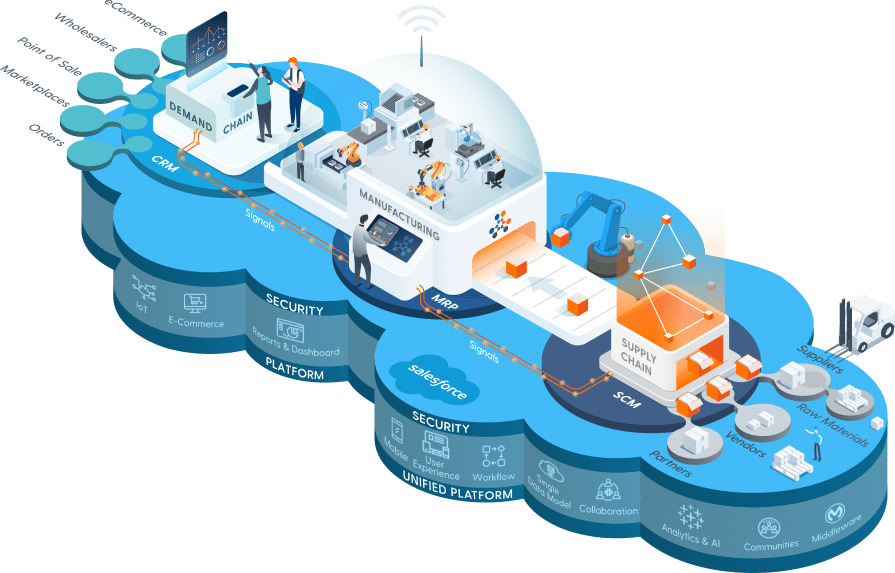 ABOUT THE AUTHOR
Stu Johnson is Vice President of Product Marketing at Rootstock.
35 Years manufacturing experience
20 Years Product Marketing serving global manufacturers in the automotive, consumer, aerospace, and medical device industries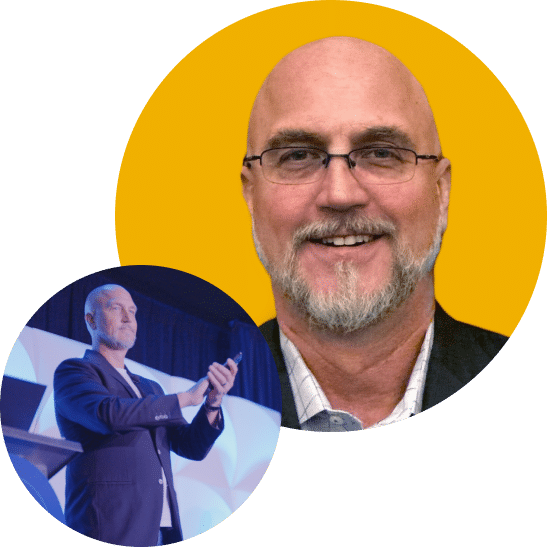 Learn how to hear and harness your Signal Chain