Manage Equipment & Machinery Manufacturing Efficiently with Cloud ERP
Whether you manufacture commercial machinery and equipment with rigorous specifications and delivery schedules or customizable machinery with tight and demanding deadlines, Rootstock ERP for industrial equipment and machinery manufacturers has the flexibility to get the job done.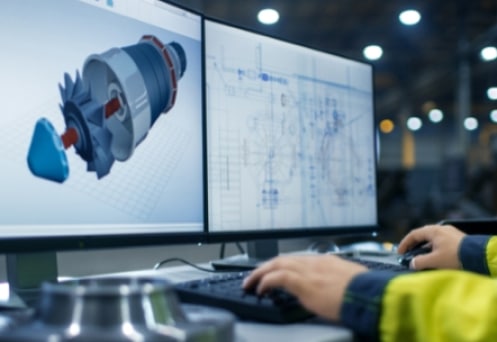 Increased Complexity from Physical to Digital Transformation
Rootstock's Cloud ERP software takes industrial equipment & machinery manufacturing to the next level. Smart products require electrical controls as well as computer software which all have to be managed by configuration for available options or even configurable by customers.
The Rootstock & Salesforce Platform not only supports the complexity of your products but can make the challenge of sourcing components in a very dynamic global supply chain environment more efficient with 360° visibility of your customers, suppliers and your business.
Centralized engineering for multiple plants & divisions eliminates the need to duplicate data at each division or entity.
Powerful engineering capabilities manage configured bills of material (BOMs), routings, and engineering changes (ECOs).
Integrated scheduling, planning, inventory, and shop floor control help manage production lead time for production, projects, and/or engineer-to-order (ETO).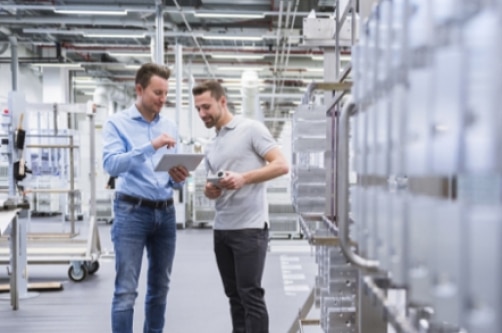 Lower Costs and Shorten Lead Times with Rootstock Cloud ERP
Rootstock industrial equipment ERP gives you complete visibility and control of costing, helping you identify and manage cost elements from materials to labor to equipment and overhead to eliminate inefficiencies. Manufacturing cost control helps you stay profitable even for dynamic project-based and ETO opportunities.
Configure-Price-Quote (CPQ) is a robust set of fully customizable tools that help you manage rules-based pricing and quoting efficiently.
Costing methods include Standard Cost, Weighted Average, and Weighted Average with FIFO
Generate reports based on the location of fixed assets, depreciation detail, retirements, forecasting, and more.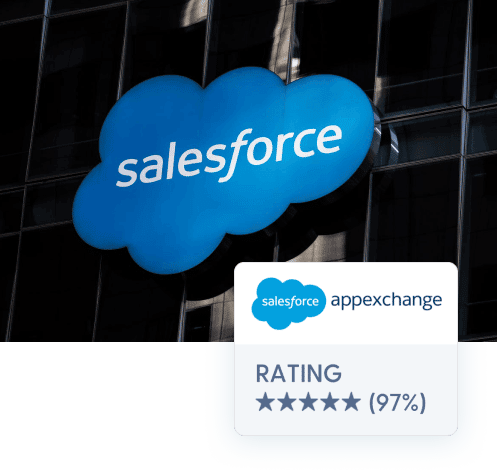 Robust Customer Service & Support with Cloud ERP Software on Salesforce
Today's industrial machinery and equipment have many more highly technical components that require regular maintenance and refurbishment. Rootstock Cloud ERP software works with Salesforce Service Cloud to help you manage customer support events and deliver smarter, more successful single-call service calls.
Resolve service issues faster for an enhanced customer experience in sync with your service contracts by giving your service teams a complete, 360° view of customer and product information to execute the necessary service and business processes without frustration for the service agent or the customer.
Complete service lifecycle tracking lets you maintain data on warranty status and current customer locations, and provides serial number tracking to ensure proper replacement parts.
Connect your field service teams to inventory, RMAs, refurbishing and depot repair processes.
Get visibility into customer cases, sales orders, invoices, shipments, returns and credits from a single location
"Rootstock has a lot of experience in manufacturing and the potential to adapt and work with our processes as a smaller company looking at growth and expansion."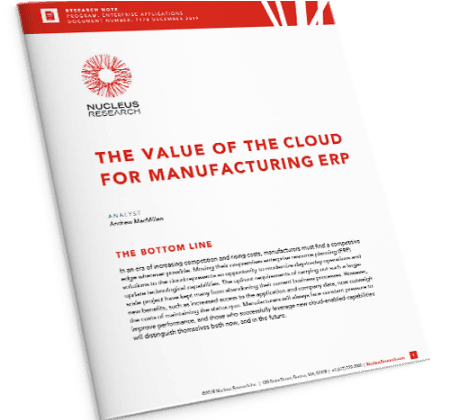 Success Story: Pro-Tech
Pro-Tech deployed Rootstock Cloud ERP to replace an outdated enterprise manufacturing resourcing system and to spur growth. The company sought to connect its manufacturing ERP system to its CRM software and eliminate information silos.
The move to Rootstock enabled Pro-Tech to reduce its overall technology costs, increase overall employee productivity, and increase business volume without adding more staff after going live with Rootstock Cloud ERP.
Watch a Demo of Rootstock Cloud ERP For Industrial Equipment Manufacturers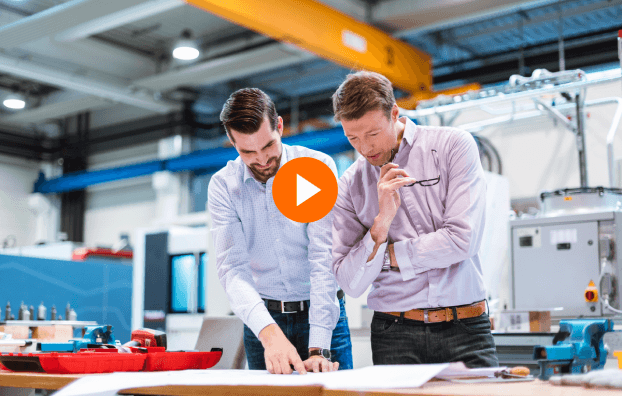 Take 4 minutes to see how Rootstock's Cloud ERP software for industrial equipment & machinery manufacturers is designed to accelerate business growth and manage manufacturing operations with ease.