Rootstock Supply Chain ERP System Features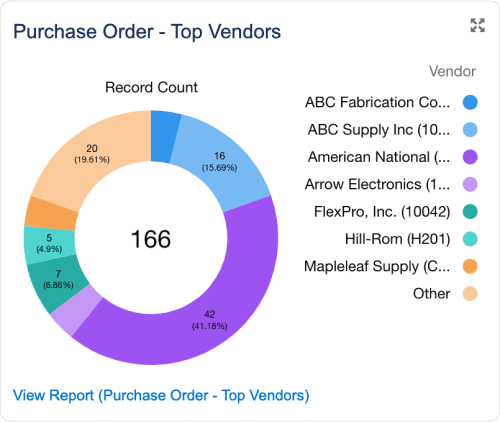 End-to-End Requisitions and Purchase Management Capabilities
Rootstock streamlines your requisition process so you can keep track of purchase requisitions and materials flow. Connect purchase requisitions to other financial, purchasing, and operational software for a full 360° view from requisition to receiving and approval with Rootstock SCM ERP system.
Enter purchase requisitions for direct and indirect materials and services manually or let Rootstock's planning tools do it for you.
Convert requisitions into purchase orders or designate them as employee reimbursable expenses.
Automatically generate orders and track complex purchase orders with independent required dates and locations.
View comprehensive purchase order details, revisions, and key vendor information for direct and indirect materials, or services from anywhere, at any time.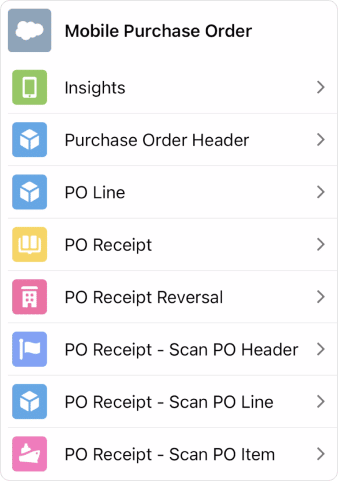 Streamline Shipping, Receiving & Logistics
Exceed customer expectations with Rootstock supply chain ERP by ensuring incoming supply meets outgoing orders with accuracy and confidence; ship orders on time and give customers more visibility into order logistics.
Seamlessly connect planning, logistics, and support processes to better manage inventory and improve the timeliness of customer field service.
Go paperless by digitizing processes to improve organizational efficiency and responsiveness.
Capture landed cost accounting from logistics management data.
Track inventory wherever it's located, including with outsourced vendors, and automate inventory movement transactions with barcode scanning.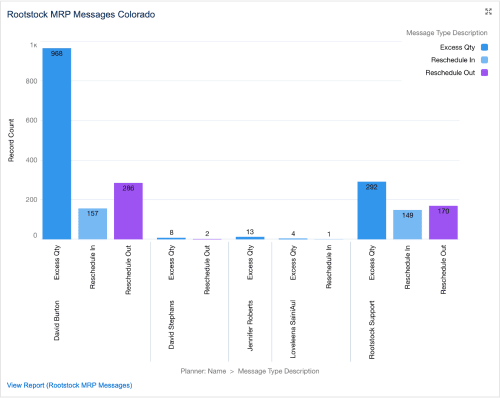 Stay Ahead of Demand with MRP, Reduce Costs with DRP
Rootstock Material Requirements Planning (MRP) considers both sales orders and forecasted demand for robust and cost-effective planning. With seamless Distribution Requirements Planning (DRP) capabilities, organizations can minimize shortages and reduce ordering, transporting, and holding costs.
Run MRP for everything, by project or by groups of projects, to match your operations and connect sales forecasts with planning.
Automatically convert opportunities or quotes into sales orders to drive top-level demand in MRP.
Automatically plan replenishments of products based upon supply, demand, forecast, and reorder points for streamlined DRP.
Use DRP to convert requisitions into purchase orders, and then consolidate orders across multiple distribution centers.
"Rootstock ERP helps facilitate precise production, inventory, and supply chain management, enabling our company to be 
highly responsive to market needs."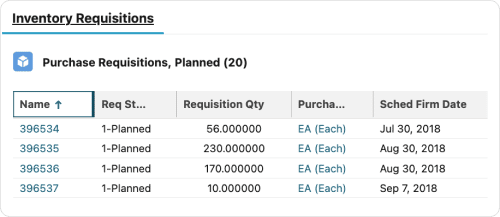 Collaborate with Suppliers, Minimize Material Shortages, and Automate Replenishment
Rootstock supply chain management ERP software improves forecast accuracy and operational responsiveness, featuring built-in Salesforce Communities for enhanced, real-time collaboration and communication with suppliers.
Generate planned purchase requisitions for purchased or subcontracted items.
Plan replenishment by division, site, and project.
Maintain a complete record of all suppliers at any level of detail.
Connect with suppliers digitally to streamline the RFQ process for a more resilient supply chain.
"Rootstock's team of engineers and consultants bring deep knowledge of manufacturing and software processes to the table. Inventory, Purchasing, and MRP modules are all key elements to making our back-office a success, and Rootstock brings it all in a well-integrated fashion."
Deliver the Right Materials at the Right Time, Cost, and Quantity with Rootstock ERP Supply Chain Software
Supply chain risks, increasing materials costs, and a lack of complete supply chain visibility can derail operations and production, resulting in significant order fulfillment disruptions. Rootstock Cloud ERP supply chain software gives manufacturers the visibility, collaboration, and control needed to efficiently manage supply while meeting demand.
Full Control from One System: Rootstock connects CRM, ERP, and other operational systems and data so you can synchronize supply and demand to predictably meet customer delivery expectations.
Enhanced Supply Chain Planning: Rootstock supply chain ERP makes it simple to create automatic forecasts for any period using historical data, or manually create forecasts based on both past data and expected future sales.
End-To-End Supply and Demand Visibility: Rootstock supply chain visibility software features all supply and demand information for multiple products or single items, including forecast data for enhanced supply chain oversight.
Improved Supplier Collaboration: Maintain a complete record of all suppliers with any level of detail and collaborate with suppliers in real-time with Rootstock's robust supply chain ERP system.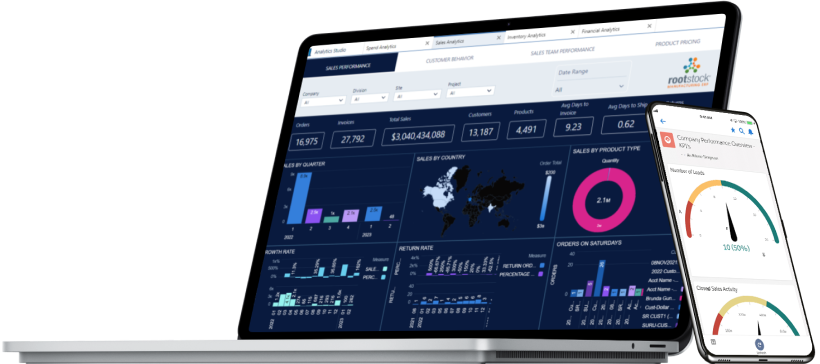 Request a Demo
See how Rootstock supply chain ERP helps any manufacturer gain full visibility into supply chains and effectively execute production schedules.