Rootstock Inventory ERP System Features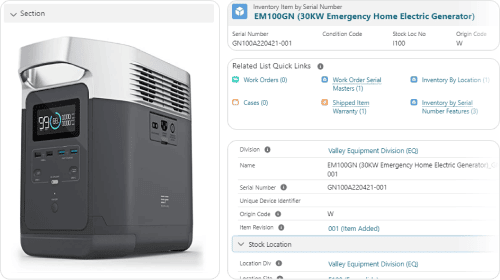 Quickly Gain Detailed Lot Control and Serial Number Tracking
Enjoy complete ERP inventory traceability with granular tracking and comprehensive audit trails created automatically.
Register lot numbers through purchase receipts, inventory, shop floor control, and sales orders.
Assign serial numbers to inventories and track it all the way to sales order fulfillment.
View full-level traceability trees and comprehensive device history records with lot control and serialized inventory.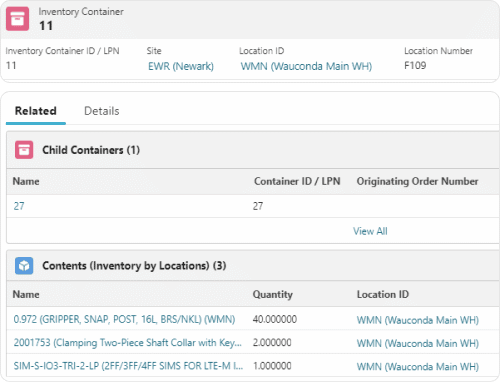 Easily Classify Inventory and Assign Item Attributes
Keep detailed track of raw materials, finished products, scrap, consigned inventory, and everything in between, no matter where it's located.
Pre-assign inventory types or assign them on the fly using detailed classifications to quickly identify and locate specific items.
Maintain common or project inventories by item and at a division, site, or location level.
Track costs and quantities at the item level and use license plating to manage containerized inventories.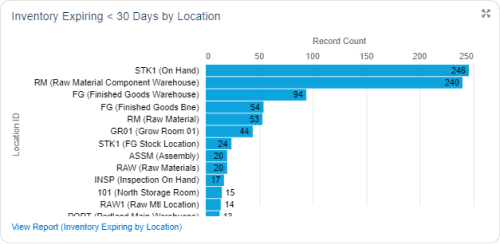 Accurately Track Inventory and Manage Costs
Easily reserve items and
manage ERP inventory
transactions to maintain accuracy across actual inventory and inventory records.
Use soft allocation counts to plan material needs, control projects, and reserve inventory for specific orders or production lines.
Create customized cycle counting parameters, count and categorize inventory using ABC analysis, and easily distribute inventory reports.
Improve collaboration with customers and partners by managing consigned inventory based on customizable locations.
Why Rootstock Inventory Management ERP?
Our cloud-based ERP and inventory management system gives you the insights to minimize inventory costs, keep production running smoothly, and ensure customer orders are fulfilled on time. This is ERP inventory designed by and for manufacturers so you can make better decisions faster and with fewer errors.
Real-Time Inventory Management: Analyze supply and demand changes as they happen and quickly update inventory by location, lot, serial number, or project.
Dependable Inventory Accuracy: Gain more control with detailed transaction histories, customizable cycle counts, and ABC category analysis while managing costs with standard, actual, or FIFO costing.
Reduce Inventory Investments: Accurately track all materials to make informed decisions, increase inventory turns, and proactively manage costs at every level.
Traceability from Supplier to Customer: Classify and track material as it moves across locations and automatically register receipts and assign serial numbers as inventory makes its way to customers.
Schedule a Personalized Demo for Your Team
Manufacturers Love Rootstock Inventory ERP
"Rootstock provides the functionality we never had before, which is a dynamic, detailed look at inventory, cost of sales, and sales. It gives us a real-time ability to dissect pretty much anything we want. It's a big benefit."
"We had no visibility to see how demand was interconnected at a part level. Rootstock helped us connect the sources of demand and increase our production efficiency."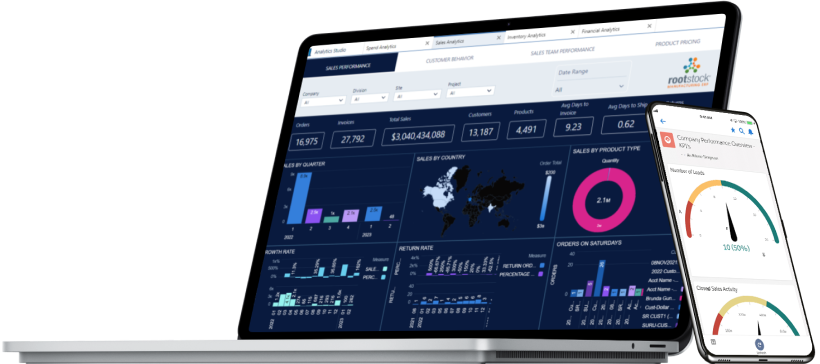 Request a Demo
See how Rootstock supply chain ERP helps any manufacturer gain full visibility into supply chains and effectively execute production schedules.
More on ERP Inventory Management