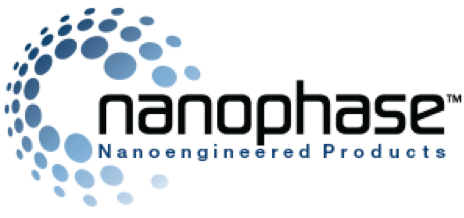 Nanophase Technologies Corporation is a global provider of engineered nanomaterial solutions. Nanomaterials are used in a variety of manufacturing processes and products, especially sunscreen products, due to their 'good for the environment' mineral base. Globally regulated industries need nanomaterials with the enzyme-like characteristics that Nanophase provides.
Jaime Escobar, CFO of Nanophase, discusses the pain points that drove the need to modernize their ERP system. Like most manufacturers, there is a universal challenge in securing on-time delivery. This can make or break a business that relies on customer satisfaction.  At some point, good inventory management becomes the cornerstone of manufacturing KPIs. Nanophase had an antiquated ERP system that delivered limited data functionality, with key information living outside the system. This hindered their ability to meet inventory and delivery needs. Nanophase knew a reliance on spread sheets and unconnected data inputs, prone to human error, were leading them to inventory, delivery and supply chain problems.
Learn how Nanophase resolved their problems and digitally transformed their business to a fully connected front office to back office system with mobile app capability that allows upper management to access issues on the shop floor. Their cloud ERP inventory management software delivers real-time data and inventory management, ensures on-time delivery, is cost effective, has low maintenance, and is highly customizable.
CLICK HERE to watch the video presentation.