Rootstock Cloud ERP System for Aerospace & Defense Manufacturers
Every tail number—and therefore, every sub-component—requires rigorous documentation for lot number and serial number. Disparate systems for sales, supply chain management, and production operations make documentation challenging without robust visibility across the supply chain. Rootstock's Cloud ERP software for Aerospace & Defense manufacturers is an end-to-end ERP system designed to accurately manage all metadata from cradle to grave and support rapid business growth.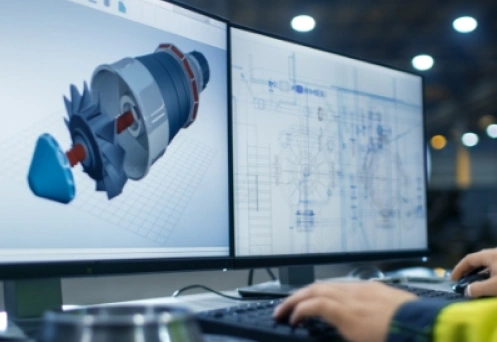 Rootstock Aerospace ERP Provides Complete Project Lifecycle Tracking and Control
Rootstock's Cloud ERP for Aerospace & Defense manufacturers gives complete visibility into the entire project lifecycle in real-time, from estimating and engineering through scheduling and costing to the capacity impact on the shop floor.
End-to-End Production Management to plan, track and cost by project using built-in Project Control.
Integrated Scheduling, Planning & Inventory Control to maintain and track inventory locations, costs, and quantities.
Powerful Engineering Management Tools to manage components, BOMs, engineering changes, and more.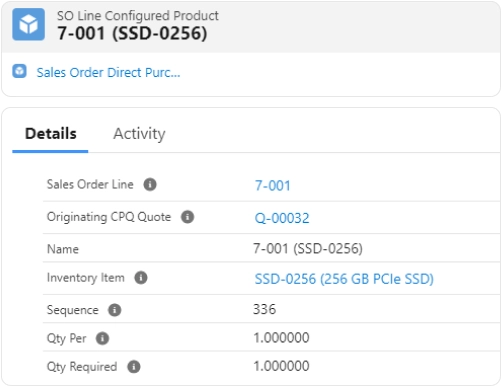 Maintain Full Configuration Traceability for Aerospace Regulatory Compliance
The Aerospace industry demands tight controls for everything from materials to processes to documentation.
Complete Product History & Traceability of device history records with track & trace including lots and serial numbers from engineering and production to service.
Worldclass eQMS with Partner ComplianceQuest on the Salesforce Platform to manage quality and stay compliant with industry, government, and customer-specific regulations.
Automated Audit Trails record all inventory material movements, revisions, and assembly or kitting requirements.
"Rootstock's Cloud ERP was exactly what we wanted – modern and dynamic. It met our requirements and was a one-stop shop, capable of handling production, purchasing, and finance – all from one cloud rather than multiple platforms."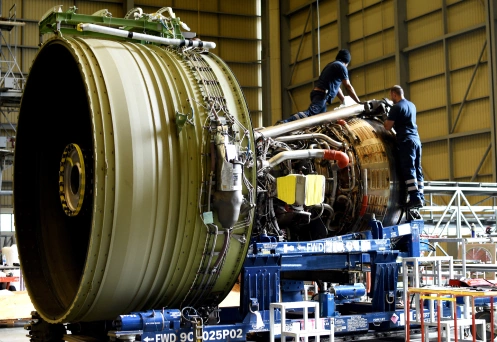 Rootstock Cloud ERP Software Manages Costs from Soup to Nuts
Increase sales and provide world-class service to your customers with Rootstock ERP System's powerful cloud ecosystem. Eliminate siloed customer information with CRM and ERP information on one cloud platform and make it easier for your sales and service teams to enhance the customer experience.
Identify & Manage Cost Controls Efficiently by automatically capturing labor hours and material costs in real time throughout production.
Real-Time Visibility to Accumulated Costs across multiple projects, with drill down into any specific cost element.
Watch a Demo of Rootstock Aerospace ERP Software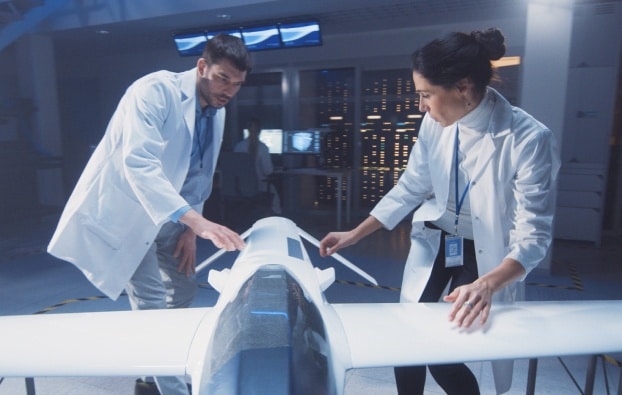 See how Rootstock's Cloud ERP software for Aerospace & Defense manufacturers is designed to accelerate business growth, create efficiencies in your operations, and manage manufacturing operations with ease.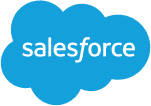 Why the Salesforce Platform is Great for Aerospace ERP
When you run ERP on the Salesforce Platform, you put your customers at the heart of your business, shift the focus of IT onto strategic projects, and reduce costs while gaining a 360° view of your customers and your business.
By integrating a modern Cloud ERP system with Salesforce, aerospace and defense manufacturers remove the business silos that divide CRM and ERP data to create a single, shared view of all customer interactions and your entire business.
"We selected Rootstock on its own merit as we knew it was agile and supported our aerospace business. After further analysis, we saw the benefit of the Salesforce platform, which gave us more opportunities in the future."
More on Rootstock Cloud ERP for Aerospace