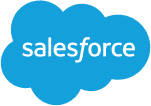 Manufacturing ERP Software on the Salesforce Cloud Platform
Rootstock ERP Software is built on the market-leading Salesforce Cloud Platform, sharing the same cloud and data model. Combined with Salesforce CRM, Rootstock offers one native platform with a singular customer view to grow your business.
Extend and customize with a "clicks, not code" approach
Add compatible applications from the AppExchange
Stay current with new releases and regular updates
Mobile, social, analytics and AI ready
Discover and Control Your Manufacturing Signal Chain
Your signal chain allows you to process existing real-time signals with artificial intelligence to make better, more timely decisions. Learn how to capture, interpret, and balance demand, supply, and capacity signals using a decisioning platform.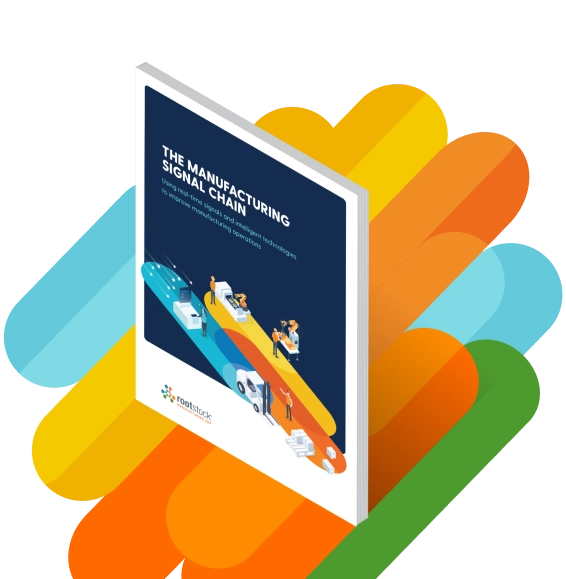 Cloud ERP Solutions for Manufacturing Industries
An Award-Winning Software Platform for Manufacturers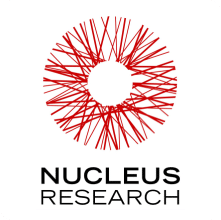 2023 Leader in the ERP Software Value Matrix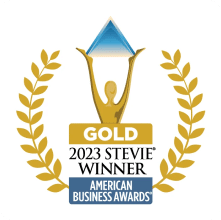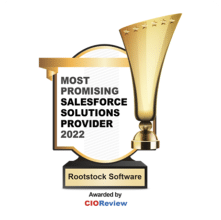 2022 Most Promising Salesforce Solutions Provider
Discover the Value of Rootstock ERP on the Salesforce Platform