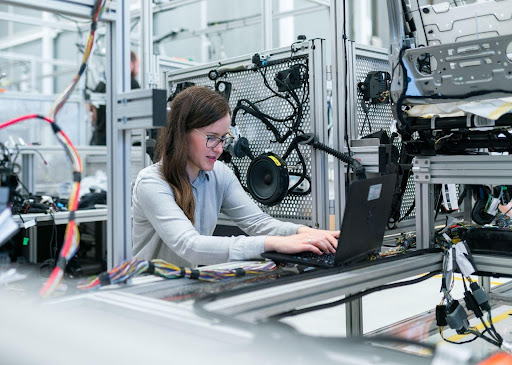 ERP vs MRP Explained
What is the difference between ERP vs MRP systems? There's plenty of confusion around both terms, given their features and similarities. What no one disputes is that both tools are essential for helping manufacturers automate core components of their business, connect with suppliers and customers, and make decisions around timely and accurate data.
In this blog, we analyze the distinguishing features between MRP/ERP systems and show how both can be leveraged in tandem to optimize supply chain efficiency.
What is an ERP?
Enterprise Resource Planning software, or ERPs, are systems that help in planning, managing, and automating operational processes within an organization across departments. They are utilized across businesses of all sizes and all industries, facilitating everything from project management, supply chain management, staffing, manufacturing, finances, and more. Critically, ERP systems manage the flow of information between these sources, helping these organizations plan, budget, and report on a variety of tasks.
ERP systems are designed for functionality across a large swath of industries – most are not intentionally built with the needs of manufacturers in mind. To address their unique needs, manufacturing companies often leverage MRP modules to tailor their existing ERP software or opt for a manufacturing-specific ERP system that comes with these modules pre-built into their code. 
What is an MRP?
Materials Requirements Planning software, or MRPs, were the predecessors to ERPs for manufacturers. Planning the requirements for manufacturing is a complex choreography of ordering materials from suppliers in time for production and delivery to customers. MRPs help align these variables to streamline manufacturing activity.
While ERPs offer higher-level business data and workstreams, MRPs offer more specific manufacturing-related processes related to materials management, such as capacity planning, inventory management, change management, and production scheduling. MRP "engines" are essential to lean manufacturing: they calculate what materials are required, from what suppliers, for delivery to the production facility in time to meet the scheduled production run. They minimize the over and under production that result in excess costs and short or late shipments respectively.
MRPs can function as standalone systems, so some smaller manufacturing organizations might use this tool on their own without enterprise-level planning capabilities. While this can benefit companies with smaller budgets, it can be difficult to scale with growth. More, retroactively integrating ERP software with a legacy MRP system can be both challenging and costly. Companies often find that a quality manufacturing ERP system with MRP modules generally pays for itself in cost savings.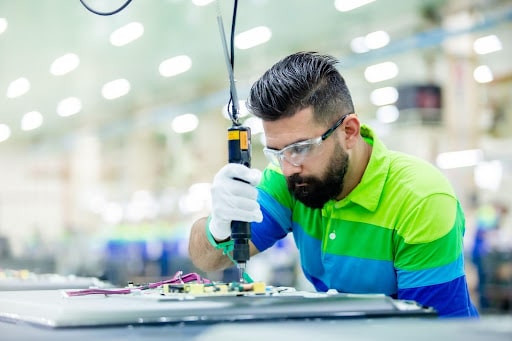 Leveraging ERP and MRP Systems Together
Given the similarity of the acronyms and functionality, people often confuse ERPs and MRPs or think that they offer the same benefits to an organization. The key difference between the two is their scale and scope. ERP systems have broader functionality and connect to every aspect of an enterprise, while MRPs offer tools that directly account for the day-to-day needs of a manufacturing company.
3 Key Benefits of Integrating Your Manufacturing ERP with an MRP:
1) Keeps Your Business Ahead of Demand
Proper supply chain management depends on having systems in place that can interpret multiple signals from across an organization. For manufacturers with multiple products, multiple suppliers, and different production quantities for different customers, keeping track of how much to order at any given time can be overwhelming for manual processes. To maintain an agile supply chain, a proactive, digital approach that accounts for a complete picture of projected sales forecasts and potential new orders is required, as opposed to a reactive approach that relies only on your sales pipeline. Manufacturing ERPs give you real-time visibility to all supply and demand data and help you make actionable decisions when changes or adjustments need to be made.
Potential new orders that are in the negotiation phase are generally housed within a customer relationship management (CRM) software, but become visible to ERP when the two are combined. By aligning this information with an MRP system, forecasted demand can be consolidated with current demand to account for both and minimize disruptive material shortages. The best solutions automatically process these orders as soon as a quote is converted into an order, and can even plan replenishments of products by division, site, or project.
2) Streamlines Your Operations
Balancing supply and demand in the manufacturing space is a multi-dimensional juggling act. Between your suppliers, employees, and customers, you need to deliver products at the right time, in the correct quantity, and at a competitive price. Precision is key, yet many manufacturers have yet to take advantage of manufacturing ERPs. Some organizations even use manual or spreadsheet methods to track operations, solutions that rely on a human and therefore are prone to error, not scalable, and hampers connectivity across your organization.
When an MRP is part of your ERP system, it can automatically calculate the required quantities and dates for a purchase requisition on your behalf. Material orders from suppliers are automated, and a complete record of your transactions can be obtained at any level of detail across your organization. Vendor portal connectivity can add real-time collaboration with suppliers to mitigate confusion and reduce operational costs.
3) Exceeds Your Customers' Expectations
The bottom line for your business is directly dependent on the relationships that you have with your customers.  Providing them with the timely delivery of the expected quantity of product is essential to any manufacturing company, and failing to do so risks you losing business. 
ERP vs. MRP is a False Dichotomy
Manufacturers shouldn't necessarily distinguish MRPs and ERPs as separate solutions that resolve different problems, but as two moving parts that can be aligned to deliver the highest caliber of performance. Viewed alone, each of these software offerings provides valuable insights and features, but when they are seamlessly integrated, manufacturing ERPs can solve many of the unique challenges faced by manufacturing organizations that either system cannot accomplish alone.
Rootstock's Cloud ERP software provides organizations with the tools they need to manage manufacturing, distribution, and supply chain operations in a single unified platform. Global operations are centralized in Rootstock's Cloud ERP system and are enhanced by a robust MRP system that helps plan manufacturing activities, delivery schedules, and purchasing activities. By nesting its ERP and MRP functionality, Rootstock allows manufacturing companies to be highly responsive to market needs, even during turbulent economic conditions.
Watch this eight-minute video to see how Rootstock Cloud ERP automates the production planning process.