By Helen Peatfield of ERP Focus
Getting the most out of your ERP software doesn't stop after installation and training. When the big decision was made to go ahead and purchase a new solution, you set out specific objectives with measurable KPIs that tied in with ROI expectations. Evaluating the success of your investment is an ongoing endeavour that requires the right resources.
Who needs to be your ERP evaluation team?
It is unlikely that you will have invested in a software solution of this magnitude unless your business is at least a mid-sized enterprise, so you will need more than one person to evaluate the performance of your ERP system. Just as you built a team to evaluate which ERP is right for your business, and set up a roll-out team, you also need to appoint a group of skilled and experienced colleagues to monitor your ERP performance as time goes on.
In this article, we will outline the essential team members you need, the skills for each member and their responsibilities.
The Executive Sponsor
A senior manager with the relevant authority needs to be on hand to assist the team. Should the ERP evaluation team meet obstacles that require budgetary sign-off or high-level management support, they need to know who to escalate to.
Experience & Knowledge: The executive sponsor should be a senior manager with a good grasp of technology and change management, for example a CTO, CIO or VP of Engineering.
Skills: any such senior manager or executive should have the relevant skills so hopefully it goes without saying that these skill apply; leadership abilities, strong decision-making acumen and analytical diligence.
The Project Leader
You need one individual to spearhead the evaluation process, act as the go-to for all other team members and steer the team in the right direction. It is not the leader's job to make all final decisions but rather to collate the evidence, listen to other team members and colleagues and work with the team to resolve issues and queries.
Responsibilities: They will drive the process, organise communications and manage evaluation timelines and reporting.
Experience & Knowledge: The project leader needs to have a thorough understanding of your organisation's mission, targets and the ERP KPIs.
Skills: Project management and high-level organisational abilities, analytical prowess, excellent communication skills and problem-solving abilities.
The IT Manager
Whether you outsource your IT management or have an internal department, your IT Manager knows better than anyone how your ERP integrations work and the status of your infrastructure. They are also a great window to the users as they will be monitoring helpdesk requests, problems and incidents.
Experience and knowledge: If your most senior IT manager does not have the scope to take on this responsibility, they should delegate to a senior team member who has an equal understanding of the ERP implementation, integrations and helpdesk analytics.
Skills: Excellent engineering and problem-solving abilities, project management skills (e.g. ITIL experience) and an ability to communicate complex technical subjects to non-tech colleagues.
The Departments
Some evaluation team members might be the same individuals that were involved at planning stage so be mindful of any conflicts of interest that might cloud a decision maker's judgement. You can offset this risk by including members that were not involved in the purchasing decision itself. This is where including a department head from each area of the business touched by the new ERP system is especially crucial.
As with your 'IT manager' team member, it doesn't have to fall to the most senior members of each department but should at least be a team leader with a deep understanding of departmental processes, challenges and needs.
Experience and knowledge: Each department representative should carry some authority within their department, be an excellent listener and have lived through the transition. They must be able to recognise challenges and improvements through careful reporting.
Skills: Although these team members need not be technical, they will need to be able to grasp the basics. The primary skills required will be good listening and communication skills and an ability to monitor data trends and reporting.
Having a solid team in place that represents each area of the business lead by one highly-organised project leader is imperative for ERP evaluation success.
###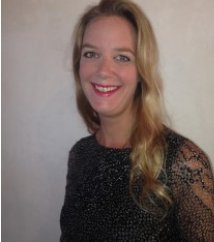 Helen Peatfield is a writer, editor and marketing consultant with a wealth of experience in ad tech, supply chain management and SaaS. When she is not typing away at her desk, she can be found scuba diving or wakeboarding in the sunny Gulf of Thailand.