Rootstock ERP Reporting System Features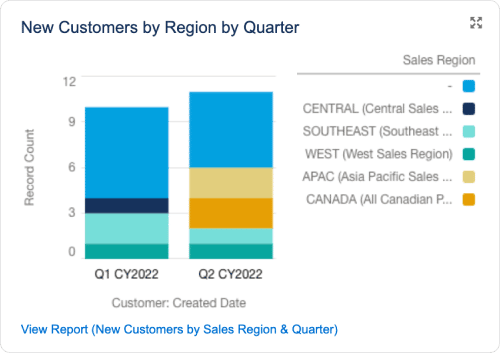 Easy-To-Build, Powerful ERP Dashboards
View real-time, graphical, key performance indicators (KPIs) on a single screen so anyone across your production operations can see and act on the information they need.
Create customized ERP KPI dashboards for any role in your organization, from the C-Suite to Sales to Support and anyone in between.
Give stakeholders purpose-built, at-a-glance views of opportunities, trends, and potential issues customized to any role, department, or activity.
Drill down to see detailed ERP reports for any KPI and dig deeper to uncover root causes, all with a single click.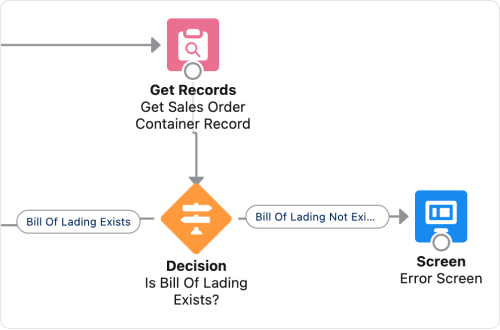 Streamlined ERP Reporting, Workflows & Custom Notifications
Analyze data with ease using powerful yet intuitive ERP reporting tools. Design unique workflows to drive your operations, automate manual tasks, and keep production running smoothly with real-time alerts.
Create bespoke ERP reports using a drag-and-drop visual report builder, without code or complex syntax, or quickly gain valuable intelligence using out-of-the-box templates.
Alert stakeholders of important milestones and issues, when operations approach limits or when targets are exceeded, and automatically create and distribute reports.
Use a simple drag-and-drop workflow builder to automate manual processes, guide users through complex tasks, and avoid errors with recommended next steps.
Automate and simplify approval processes, create automatic completions, and notify stakeholders of progress or delays.
Schedule a Personalized Demo for Your Team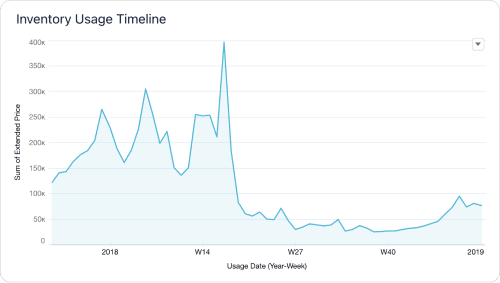 Integration with Salesforce Einstein Analytics for Data-Driven Business Intelligence
Enhance insights to every business function across your operations using the power of Einstein Analytics with data visualization and machine learning.
See more information about your customers, suppliers, and production processes, from summary to transaction level.
Analyze your business in real-time from any device and take immediate action to optimize your operations and keep customers happy.
"Now we are real-time, we know what our sales are for that day, we know what our gross profit is for that day, and we generate reports so everybody knows where we stand."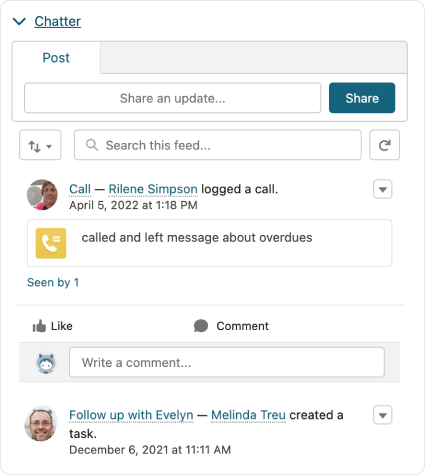 Improve Productivity with Chatter and Social Collaboration
Connect employees, suppliers, and customers using real-time and asynchronous social collaboration on Salesforce Chatter and Slack. Instantly share expertise, files, and data from Rootstock ERP, Salesforce CRM, and other integrated systems.
Drive efficiency by collaborating over data, ERP reports, business analytics, and more across employees, customers, and vendors regardless of role or location.
Accelerate innovation by connecting teams and encouraging anyone to share insights, ERP analytics, and ideas.
Get instant feedback from customers to help improve the customer experience and better align your supply chain with customer expectations.
Easily create dynamic and branded Salesforce Experience Cloud communities and portals to collaborate and share ERP reports, ERP analytics, and other data with customers, partners, vendors, and employees.
"We recently started sharing one of the dashboards in the break room so the employees can see orders that are scheduled that week, what has already been shipped, any overdue orders, and work orders completed by week."
Gain Deeper Insights into Business Performance with Rootstock ERP Reporting System
Every manufacturer needs full data visibility to glean actionable insights and make the right decisions, but disparate systems make it difficult to see overall financial and operational performance. Rootstock's ERP reporting software leverages Salesforce, using one data model, to connect all business analytics across the enterprise so leadership teams can quickly synthesize insights needed to drive business growth.
Customizable Dashboards: Create custom dashboards to report KPIs to decision-makers, from CEO to VP of Sales to Operations Managers. Let stakeholders see relevant opportunities, trends, and potential issues with a single glance.
Integrated with Salesforce: Rootstock Cloud ERP is built on Salesforce to deliver robust business analytics, insightful ERP dashboards, and easy collaboration with ERP reports.
Drag and Drop Reporting: Create reports using a drag-and-drop visual report builder, with no coding required. Gain and share valuable intelligence about your business from a variety of reports included out-of-the-box with Rootstock's ERP reporting system.
Watch a Demo
See how Rootstock ERP reporting system can be customized to provide a 360° view of your business' performance.