Why Salesforce?
Let's face it – to be competitive in today's dynamic global economy, you need to transform your business. You know this as a large manufacturer who's looking to replace an expensive, on-premise, spreadsheet-heavy system, and you know this as a small- to medium-sized firm looking to improve key areas of your business and compete in new markets.
Look no further than Rootstock on Salesforce. Our 100% Salesforce native, full-scale ERP applications share data and integrate seamlessly out of the box with native apps like Salesforce CRM and other financial software, providing a complete enterprise cloud-computing solution.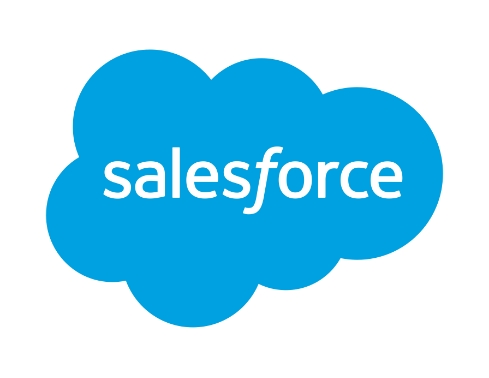 Stability and Growth
There's a reason Salesforce is so popular. The numbers speak for themselves. Salesforce has been and continues to be one of the driving forces behind the growth, rapid adoption and innovation of cloud-based solutions.
The World's #1
CRM platform
5 million applications
have been downloaded
over 3 million times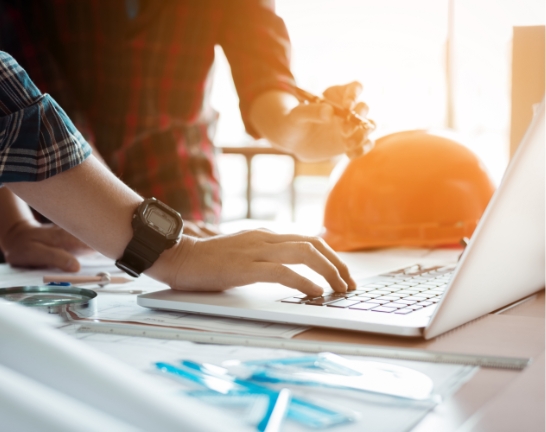 An Experienced True Cloud Platform
Sure, there might be other cloud platforms out there. But when you take a closer look, very few of them are as experienced as Salesforce. Other cloud platforms promise true cloud-based enterprise-wide solutions but often deliver limited bolt-ons and time-consuming customizations. Salesforce was designed as a cloud platform for cloud-based solutions like Rootstock Cloud ERP.
An Expanding Ecosystem
As Salesforce has grown, so has the number of developers, consultants and specialists, creating a cloud ecosystem based on the Salesforce platform. You can see this ecosystem at work on the Salesforce AppExchange, with more than 3,000 applications and millions of installs covering every function of your business.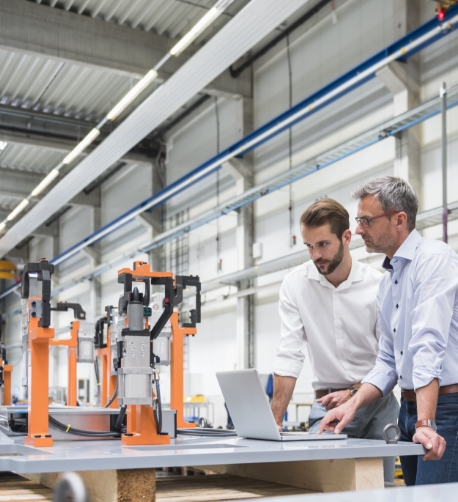 Perfect for Large Manufacturers
Large manufacturers may be skeptical about how well cloud ERP would work for their firm with many application interfaces and large amounts of data. The Salesforce platform is already an enterprise platform. It was designed to store enormous amounts of sales leads and customer data, handle many users across many companies, and drive the development of even more applications. Rootstock Cloud ERP is built on these capabilities.
Rootstock Cloud ERP – the Centerpiece of Your Solution
Rootstock's Cloud ERP solution includes out-of-the-box integration with the Salesforce Sales cloud, offers mobile accessibility, and uses Chatter as a key communication mechanism. These and other integrations provide a complete and flexible solution for manufacturers, distributors and supply chains. You can expand your solution even further with software from other partners built on the Salesforce platform.
Security
Salesforce understands that your data and applications must be protected and that security is of the upmost importance. Using a multi-layered approach, they have built a platform that is accessible to customers while staying safe from potential threats. Salesforce constantly monitors and improves their application and platform to meet the growing demands and challenges of security. Because Rootstock is 100% native to the Salesforce platform, our application and your data inherit all of the security features of the Salesforce platform.
Certified & Secure
Salesforce has been certified by the following organizations:
To learn more about Salesforce's security standards and for real time information on system performance and security visit https://trust.salesforce.com/en/security/
Independent Audits: SOC 1 Type II Report
Salesforce understands that your data and applications must be protected and that security is of the upmost importance. Using a multi-layered approach, they have built a platform that is accessible to customers while staying safe from potential threats. Salesforce constantly monitors and improves their application and platform to meet the growing demands and challenges of security. Because Rootstock is 100% native to the Salesforce platform, our application and your data inherit all of the security features of the Salesforce platform. This report covers…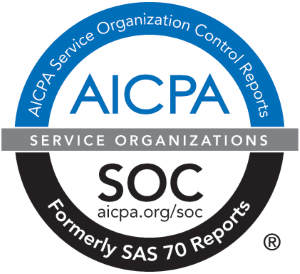 Control Environment
Control Activities
Information and Communications
Monitoring
Risk Assessment
Change Management
Information Security
Incident Management
Disaster recovery and business continuity