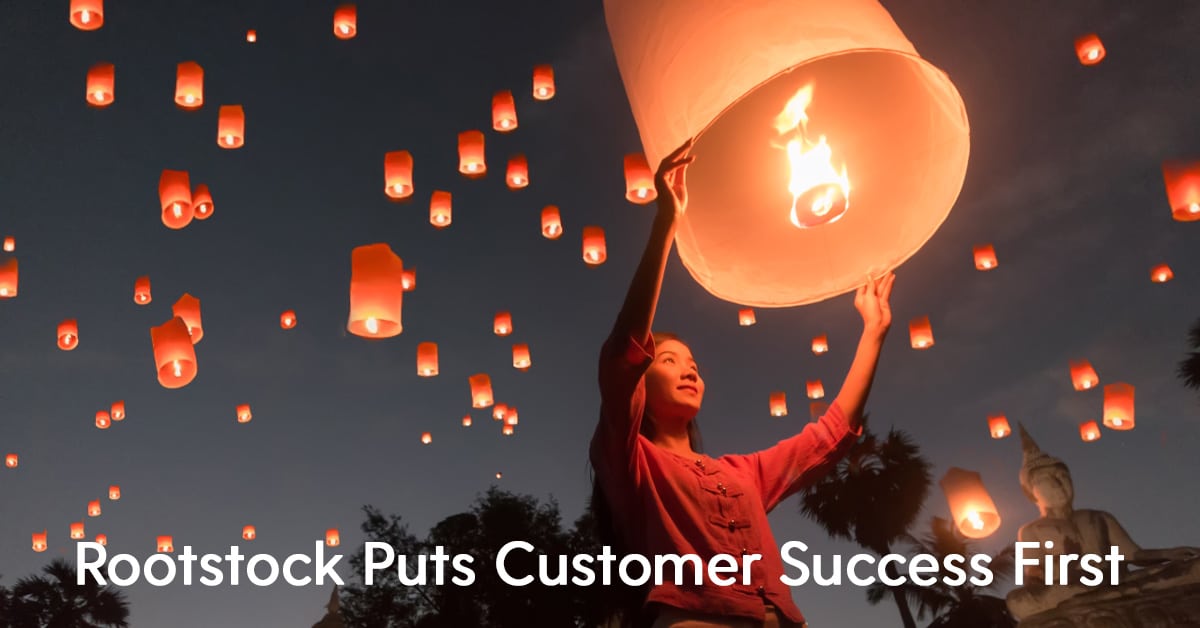 When our customers succeed, we succeed.
You've probably heard that before, but here at Rootstock Software, it's much more than an advertising slogan. It's our primary focus. It's why we are here. Whether it's to grow and increase revenue, become more agile to adapt to rapidly changing markets, or digitally transform operations with modern ERP technology, if our customers do not achieve their goals with Rootstock Cloud ERP software, then we have not succeeded. It's that simple.
In this post, we want to show you how well we've done and what we're doing to help all of our customers succeed in meeting and even exceeding their goals.
ERP Customer Success Resources
We provide a number of important resources to help our customers succeed and learn how our current customers have succeeded with Rootstock Cloud ERP.
Customer Success Stories
For in-depth articles about individual customers and their experiences in selecting, implementing and using Rootstock Cloud ERP, see our Customer Success Stories page.
For example, you can learn how Aphria, one of the largest and fastest growing cannabis companies in the world, is using Rootstock Cloud ERP to support the company's explosive growth with increased operational control and compliance management.
You can also read how Northeast Lantern, a small custom lighting fixture manufacturer, replaced spreadsheets with Rootstock Cloud ERP to remove a major impediment to growth.
Interested in learning how Rootstock helps your bottom line? Read the Nucleus Research report about our customer Matouk, a high-end textile manufacturer. Matouk achieved an annual ROI of 223% by implementing Rootstock Cloud ERP and Salesforce CRM.
Customer Review Page
We recently added a Customer Review page to our website. Here you can read what real Rootstock customers have said about our software in recent and completely unedited review comments.
Rootstock Community
The Rootstock Community is your online destination for all things Rootstock, including support cases, documentation and most importantly, other customers. Connect, communicate and share experiences with other users, partners and Rootstock employees.
Many of our customers are regular visitors to the Rootstock Community. For example, Northeast Lantern calls the Rootstock Community "a key resource for the company."
To access the Rootstock Community, click the Log In link at the top of any page on our website.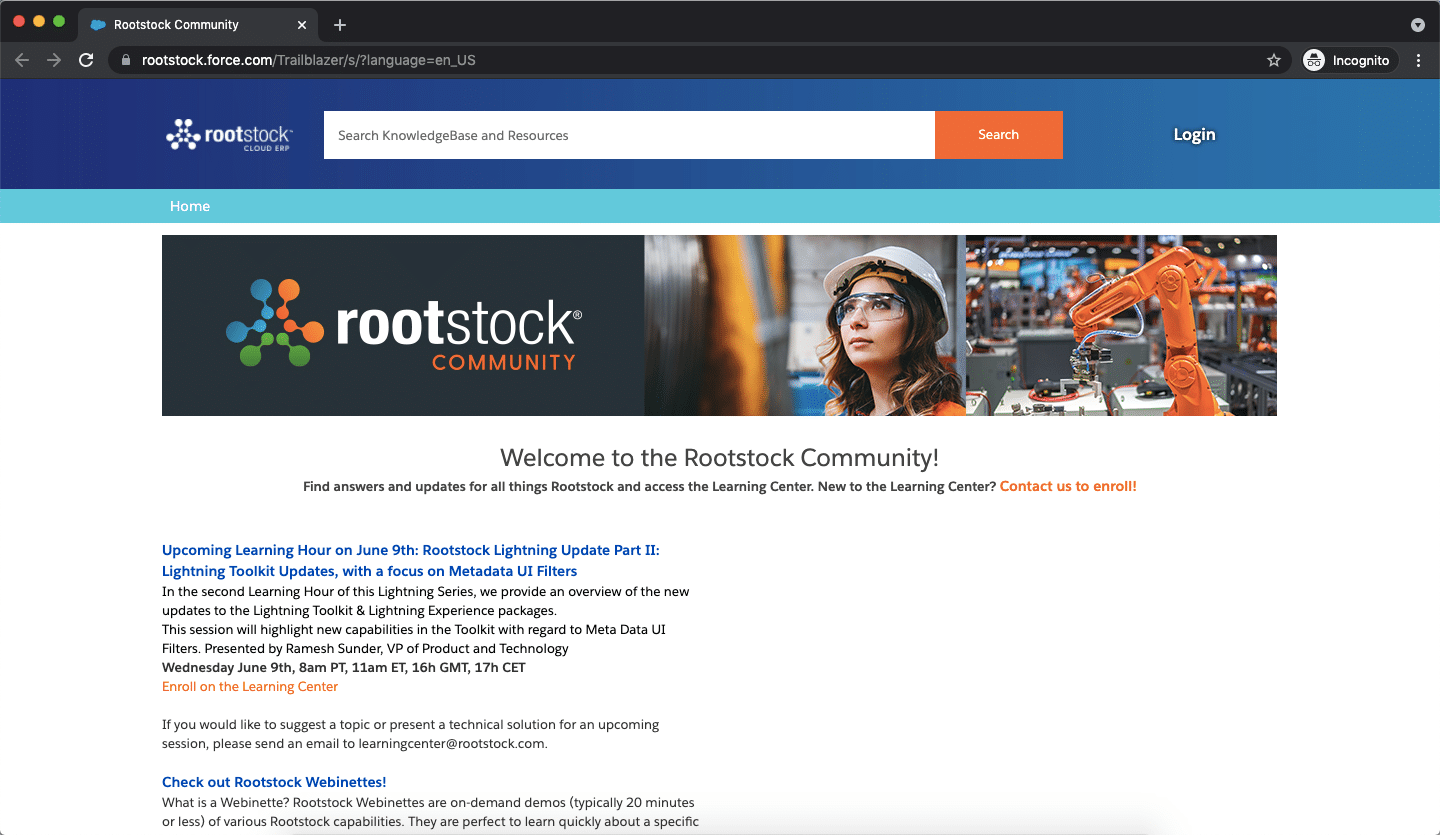 To learn more about the Rootstock Community, check out our blog post Getting the Most Out of Rootstock Cloud ERP with the Rootstock Community.
Learning Center
We believe that the more our customers know, the more successful they will be. That's why we launched the Rootstock Learning Center, an online self-training environment in which our customers and partners can take courses to expand their knowledge of Rootstock Cloud ERP. You can track your progress and view a calendar of scheduled courses and online events.
Access the Learning Center by contacting us to enroll.
Webinars and Webinettes
To help our customers get more out of Rootstock Cloud ERP, we present scheduled webinars on a variety of subjects, as well as a host of on-demand webinars that our customers can access at any time. Click here to see our available webinars.
If you don't have to the time to sit through a full-length webinar, try our Webinettes. A Webinette is simply a short, on-demand demo (typically 20 minutes or less), that showcases one of Rootstock Cloud ERP's many capabilities. Webinettes are ideal for learning more about a specific Rootstock feature.
Click here to see our available webinettes.