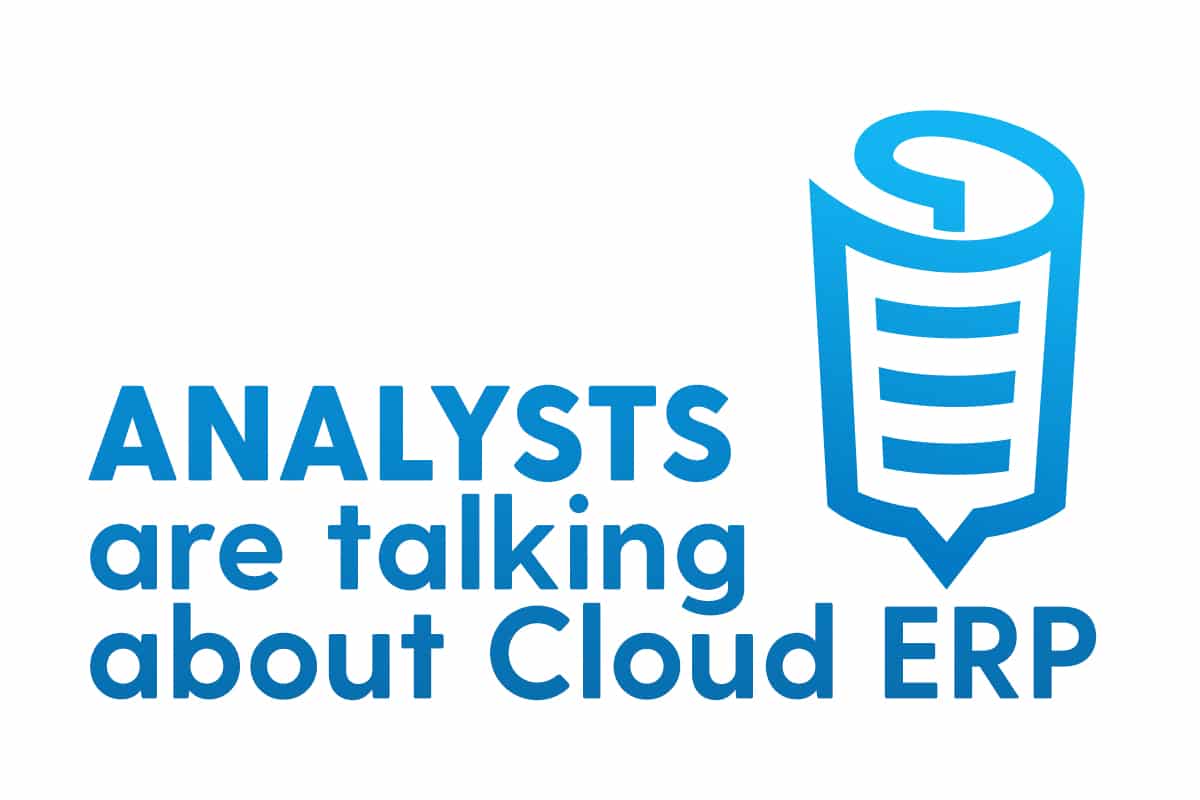 An ERP system often serves as the engine for a company's operations. As such, selecting an ERP vendor or solution is one of the most important decisions an organization will need to make.
This is why many executives and CIOs turn to industry analysts, who have in-depth knowledge of the ERP market. Their ERP vendor assessments help companies initiate a short list of potential solutions, which can help set them down a path toward success and ROI.
That being said, Rootstock is thrilled to have been included in two key analyst reports dissecting the ERP solutions market – one by Nucleus Research and the other by IDC.
"Earning favorable standing in these reports is an honor and a testament to our ERP solution and to the close partnership we've forged with our customers," said Tom Brennan, CMO at Rootstock Software. "In these evaluations, several of our customers stepped forward to share their success stories in using our Cloud ERP. The benefits they garnered were a key contributor to our ratings, and their experience showed that Rootstock continues to invest in our ERP, so customers can realize ongoing value and benefits."
Nucleus Assessment: Rootstock Delivers Customer Value
The ability to deliver customer value was a key measurement in the assessment performed by Nucleus Research, a global provider of ROI-focused technology research.
In the Nucleus report, "ERP Technology Value Matrix 2020," analyst Andrew MacMillen stated that "ERP software is the centerpiece to many enterprise application setups" with companies hoping to leverage an ERP to "improve operational efficiency and enable growth through modern technologies."
It also reported that "the race to the cloud has been reignited as fallout from the COVID-19 pandemic." The outbreak and subsequent business shutdowns caused an "abrupt and permanent spike in the demand for the ability to work remotely." The report went on to say that cloud-native solutions gained the most from this paradigm shift, but "vendors with large on-premises deployment bases will have a chance to make good on their own transition roadmaps."
In addition to the value that customers realized from their ERP solution, Nucleus also considered product usability and functionality. With these criteria, Rootstock Cloud ERP was rated as a "Leader" on the Nucleus Value Matrix. The report stated that Rootstock's ERP has "historically performed well among companies already familiar with Salesforce technology." And in addition, "the company is experiencing increased success in transitioning new customers away from on-premises ERP deployments."
In speaking to Rootstock customers, Nucleus summarized the benefits they experienced:
Rootstock's ability to fully leverage the Lightning platform. Its ease-of-use enables new users to quickly become experts.
The solution's low barriers for implementation allows companies to configure dashboards and analytic blends to quickly meet their needs and provide new levels of organizational visibility.
Rootstock's scalability can accommodate a customer's growth and provide the flexibility necessary to implement industry 4.0 capabilities such as IoT-informed analytics and artificial intelligence enhancements.
The report also noted significant developments in Rootstock's product roadmap:
In the past year, Rootstock has made significant strides in expanding its ability to deliver value to customers through unique opportunities provided by the Salesforce platform.
In November 2019, it launched a new ERP connector to the Salesforce Field Service Lightning solution, providing customers with greater operational visibility and more efficient workflows.
Rootstock also launched new integrations between its 360° Sales and Operations Planning engine and the Salesforce Manufacturing Cloud, helping manufacturers generate production and supply chains.
In addition, Rootstock released its Spring 2020 update, introducing Freight and Landed Cost and Inventory License Plating functionalities to its solution.
The report projected that "Rootstock's combination of specialized expertise for manufacturing and distribution ERP and delivery through the Salesforce ecosystem will help maintain and improve its position on future editions of the Value Matrix."
TEC Assessment: Rootstock Cloud ERP Adapts to the COVID-19 Pandemic
In addition to these two analyst assessments, Rootstock executives are often sought out to provide their take on today's most pressing issues. For example, CMO Tom Brennan recently spoke with Predrag (PJ) Jakovljevic, principal analyst with Technology Evaluation Centers (TEC), an impartial software analysis firm. The interview resulted in the TEC blog post, "Rootstock Cloud ERP Software Adapts to COVID-19 Pandemic."
Jakovljevic wanted to know what Rootstock had been seeing in response to the COVID-19 pandemic and learned that Vertical Aerospace, a British aerospace manufacturer, had successfully completed implementation of Rootstock's Cloud ERP amid the shutdowns. An on-premise ERP software implementation would have stalled out. But with Rootstock's Cloud ERP, the customer was able to complete the implementation in three and a half months during a global pandemic.
Other customers found it a godsend to have Rootstock on the cloud, as it allowed them to quickly adjust to remote work. Customers also mentioned that having the ERP available via mobile devices and being able to quickly change their workflow was helpful in a COVID-19 environment. "Some of our customers had their primary markets shut down, causing them to pivot into different markets," explained Brennan. Other customers – such as Matouk and Unionwear – decided to assist in the fight against COVID-19.
For COVID-affected customers, Rootstock's ability to run multiple modes, add, and change to handle new products quickly was a big advantage.
"The pandemic has driven home the need for a 360° view of data," Brennan added. "In this environment, companies have needed to keep a constant eye on orders, receivables, cash, supply chains, and COVID-related level production / capacity limits."
Using Rootstock ERP and Salesforce CRM on one platform, customers can get a real-time view of their entire business, literally from one dashboard.
Your Assessment: Take a Closer Look
Through the eyes of the analysts, Rootstock's future looks bright. Don't take our word for it. Perform your own assessment by downloading the Nucleus report. You can also read our customers' success stories. Their testimonials provide proof of our system's flexibility to meet unique business needs, of their deep satisfaction with our solution and service, and of our continued investment in our product roadmap—even in light of the COVID-19 pandemic.
And, of course, stay tuned for future analyst assessments and interviews with our executives. At Rootstock, we've decided we like it here – in the "Leader" and "Major Player" categories – on the analyst charts.
SOURCES:
ERP Technology Value Matrix 2020, Nucleus Research, Andrew MacMillen (Document Number: U75 June 2020).
"Rootstock Cloud ERP Software Adapts to the COVID-19 Pandemic, TEC Blog, PJ Jakovljevc, June 3, 2020.