Rootstock Customer ERP System Features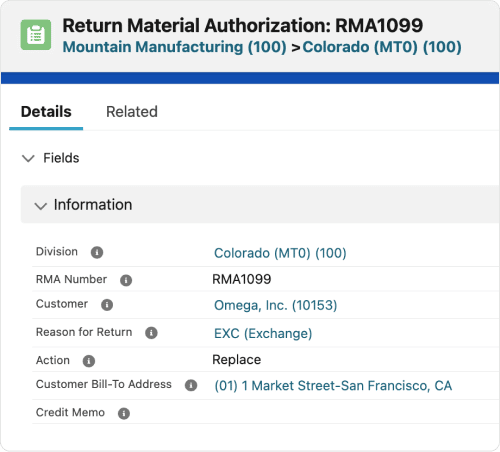 Automate Returns Management and Warranties Management
Easily create, assign, and manage customer service warranties and quickly process returns with automated management and streamlined approvals for better, faster customer service.
Create Return Material Authorizations (RMAs) from sales order shippers, invoices, or Salesforce service cases while including product details and customer service histories.
Process replacements automatically before the items are received or after the item has been returned and processed.
Create user-defined warranty types to initialize different warranty durations and expiration dates and maintain warranty status data, customer and installation locations & more
Access related transactions and customer information from linked cases, returns, and service orders.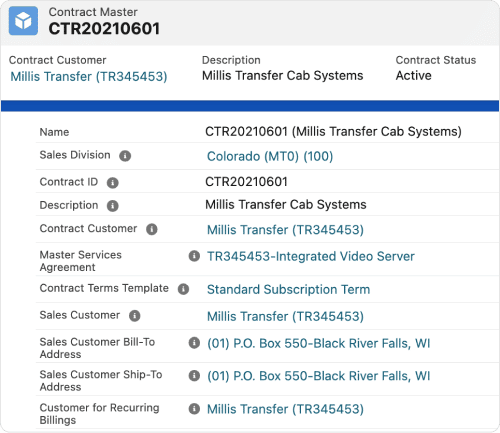 Easily Create Service Contracts for Increased Customer Satisfaction
Create and manage customer service contracts that meet any requirements, are flexible enough to cover various offerings and unique customer needs and create more loyal customers.
Link sales orders by contract, control contracted pricing, and establish billing cycles that run manually or automatically through Salesforce Service Cloud.
Pull recurring items such as monthly rental fees, scheduled maintenance, and upgrades into a single contract with flexible recurring billing.
Build customer loyalty by creating, pricing, bundling, and selling entitlements to service contracts, and price supplies by consumption and usage.
Schedule a Personalized Demo for Your Team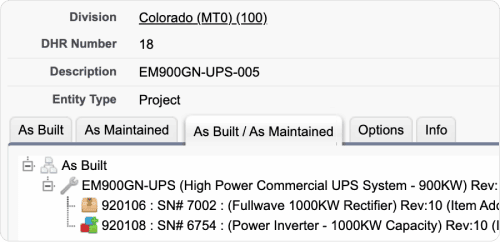 Gain Full Visibility into Service History for Products and Components
View the complete customer service history for any product or component to close the loop with a customer ERP system that lets you appear as one company to your customers.
Save product configuration by serial number so that, when a customer provides the number, you can easily find the original components and routing used in manufacturing.
View the history of all modifications to an item such as items returned for rework.
See all links between parents and components for serialized items.
"When our customer service department gets a request, we are able to respond quickly. Our sales and customer service department can now forward an invoice or packing slip with the touch of a button."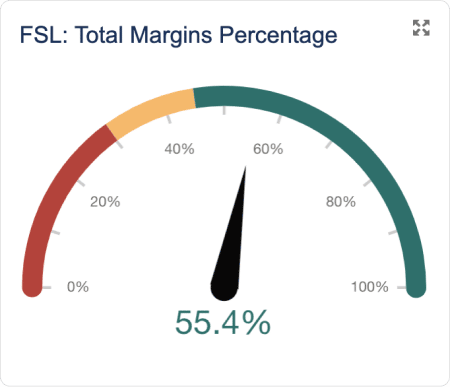 Combine Salesforce Service Cloud + ERP for Better Customer Service
Combine the Salesforce Service Cloud with Rootstock customer ERP system to empower call center agents and field service reps with a complete view of all customer transactions and interactions in one place.
Improve first call resolution with a 360° view of the customer, including RMA processes and item statuses, using the Salesforce Service Cloud console.
Get visibility into customer cases, sales orders, invoices, shipments, returns, and credits from a single location.
Customize service workflows to match your own processes using a simple point-and-click interface.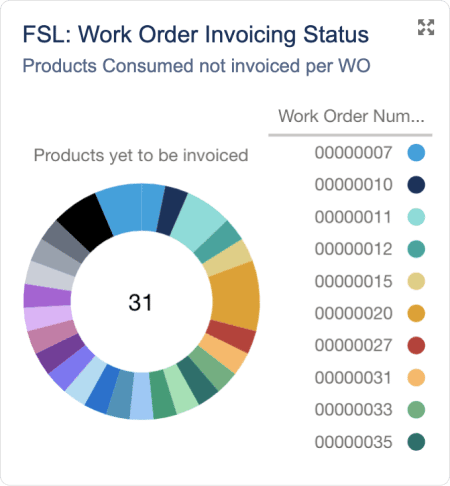 Resolve Customer Issues Faster with Salesforce Field Service Lightning ERP Connector
Rootstock field service ERP combined with Salesforce Field Service Lightning connects your field service teams to inventory, RMA, refurbishing, and depot repair processes for better end-to-end customer service.
Manage invoicing, parts, and inventory replenishment to get the right parts to the right place at the right time with Rootstock inventory and supply chain management capabilities.
Manage inventory at multiple locations, including vans and satellite locations.
Initiate and follow RMA, repair, or refurbishment processes all on the Salesforce Platform.
Accurately cost inventory, prepare invoices, and manage accounts receivable.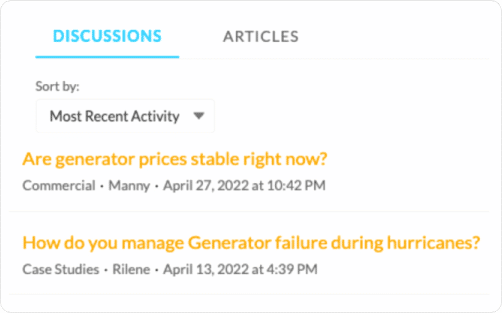 Enhance the Customer Experience with Online Customer Communities
Give your customers more and faster options to quickly resolve service and support issues using online service channels and self-service communities and forums.
Create branded Salesforce Communities and portals for customers to help and engage with each other.
Solve problems faster by communicating in real-time with your customers via channels they are most comfortable with.
Improve customer service by soliciting direct feedback from customers and continuously improving your customer service processes.
Resolve Service Issues Faster with Rootstock Customer ERP Software
Get full visibility into customer service cases and related sales orders, invoices, shipments, returns, and credits from a single location with Rootstock Cloud ERP customer service software and field service ERP.
Automated Returns Management: Use Rootstock Customer Service ERP to process returns faster and delight customers with automated return management & streamlined approvals.
360° View of Every Customer Interaction: Improve first-call resolution with a 360° view of the customer, including transactions, interactions, and requests, using the Salesforce Service Cloud console.
Integration with Salesforce Field Service Lightning: Complement Salesforce Field Service Lightning by connecting your field service ERP to inventory, RMA, refurbishing, and depot repair processes for better end-to-end customer service.
"We were running two separate systems and couldn't go to a single page for a full view of our customer. Rootstock Customer ERP on Salesforce provided the foundation to develop capabilities that fundamentally drive better business operations & decisions."
Watch a Demo
See how Rootstock customer service ERP and Salesforce work together to provide an exceptional customer experience.